Delicious low carb cookies that are made with sugar free pudding mix in the batter! The pudding makes these low carb pudding cookies sweet, soft and deliciously chewy, and the flavor choices are endless!
Have you ever made cookies, chocolate chip or otherwise, with a package of instant pudding mixed in? If you haven't, then you are really missing out in the cookie department! The pudding mix makes the cookies rise, gives them an extra bit of sweetness and they turn out so so soft and chewy. It's the perfect cookie in my opinion.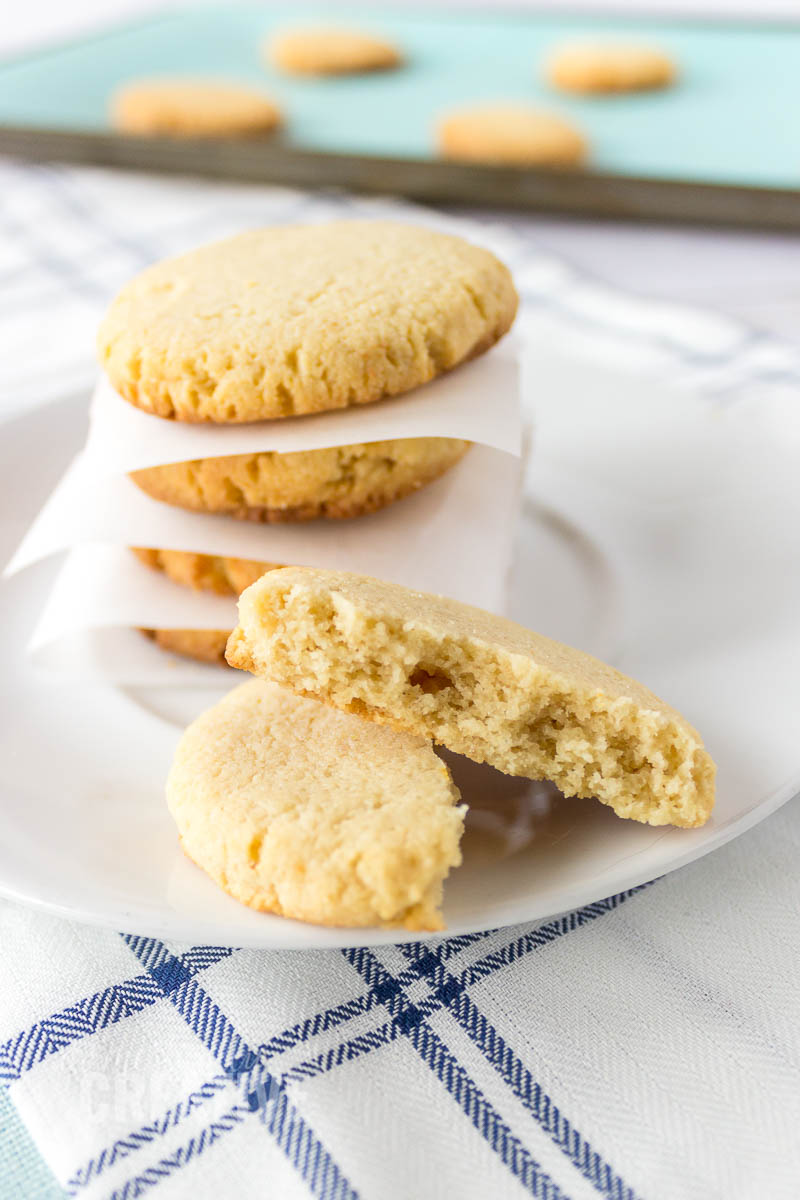 I knew I just had to recreate those pudding cookies in low carb form with sugar free pudding mixes. The fun part of these low carb cookies is deciding which flavor of pudding mix to use! So far I've tried vanilla, white chocolate and cheesecake flavors and I have to say the white chocolate is hands down my favorite. Believe me when I say I want to try all.the.flavors. Let me know in the comments below what flavors you will be trying!
My husband isn't a big sweets guy. He will eat dessert on special occasions, but in general he can take them or leave them. So when I bake, I'm usually the one who eats the majority of whatever it is I make, and that has been especially true since we started the keto diet last April. He might try what I make, like my favorite Keto Cream Cheese Brownies, but I'm the one who ends up finishing up the pan.
However, he paid me the biggest compliment on my latest batch of  low carb pudding cookies by telling me that they were "amazing". Amazing folks! I told him I was going to quote him in my post, and quote him I did! He's a man of few words, but I think I'll keep him.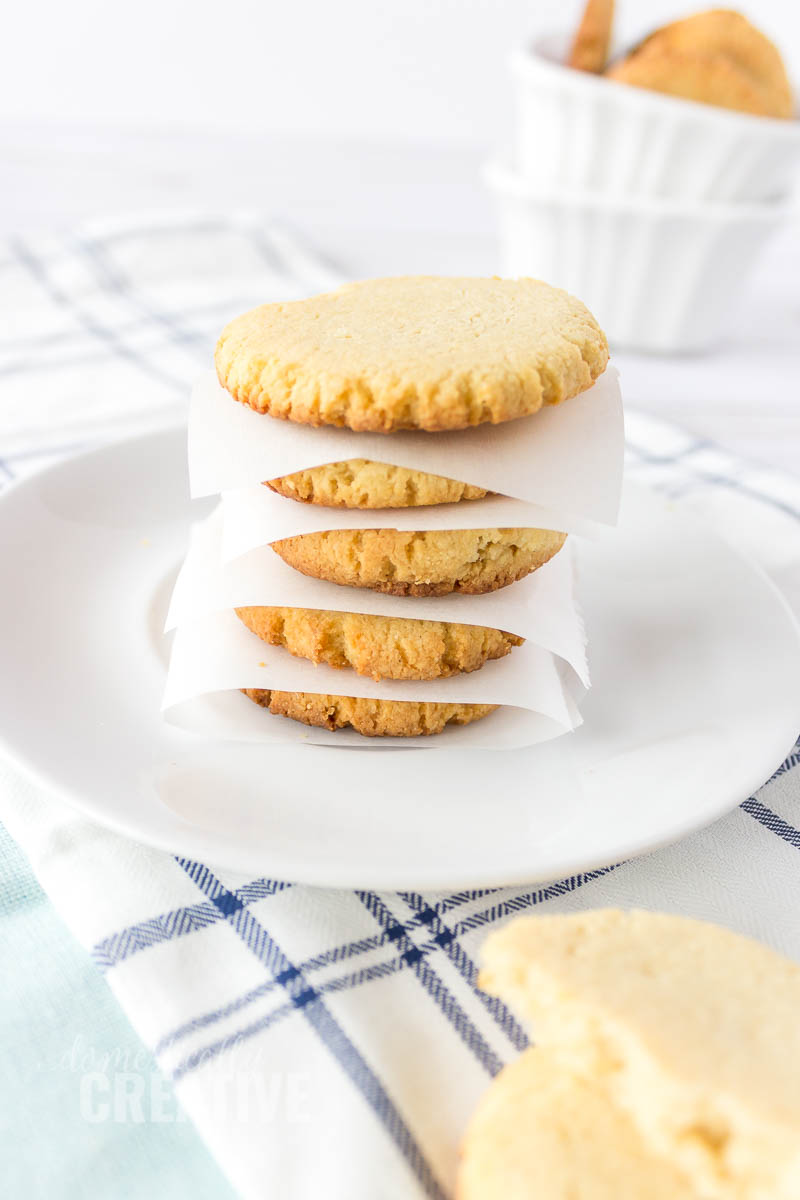 So not only did he help me eat these low carb cookies, but he complimented me and said he wouldn't be upset if I made more! Oh, don't worry honey I will definitely be making more of these pudding cookies because there are just too many different choices to choose from!
Here's a fun tip too when it comes to storing these low carb pudding cookies (and really any other cookie). After you've eaten your share and then some, store the leftover cookies in a freezer bag in the freezer. Not only are you less tempted to keep eating them (because out of sight out of mind), the cookies are EVEN BETTER slightly frozen. Please tell me we aren't the only weird ones who enjoy frozen cookies?
Low Carb Pudding Cookies
Cuisine:
cookies, low carb
Ingredients
1/2

cup

unsalted butter

softened

1

large

egg

1/3

cup

Swerve or equivalent granular sweetener

1

package

Instant Sugar Free Pudding

flavor of choice

1

tsp

vanilla extract

1

cup

Super fine almond flour

1/4

cup

coconut flour

1/2

tsp

baking soda

1/4

tsp

salt
Instructions
Preheat oven to 350 and prep baking sheet (I use a silicone baking mat.

In a large bowl, cream together softened butter, egg and vanilla until creamy and smooth.


Add dry ingredients to wet and mix until stiff dough forms.


Form dough into 1" balls (makes approx 16) and place dough balls onto prepared baking sheet(s).


Flatten each ball slightly to form cookie shape.* Bake for 15 minutes, or until edges start to turn slightly golden.


Remove from oven and let cool before removing from baking sheet**
Recipe Notes
* These cookies do not spread in the oven so flattening them out helps you get that cookie shape. 
**The cookies will appear very soft until they have cooled and hardened some, so it's important to let them cool completely before removing them from the baking sheet.
---
Nutrition Facts per cookie (based on 16 servings)
Calories 105
Fat 10g
Total Carbs 3g
Fiber 1g
NET Carbs 2g
New to low carb baking and cooking? Here's a list of my favorite low carb pantry items to help you get started!
More delicious Low Carb recipes:
Love this? Pin it for later!