I Made it From Pinterest–Chicken and Dumplings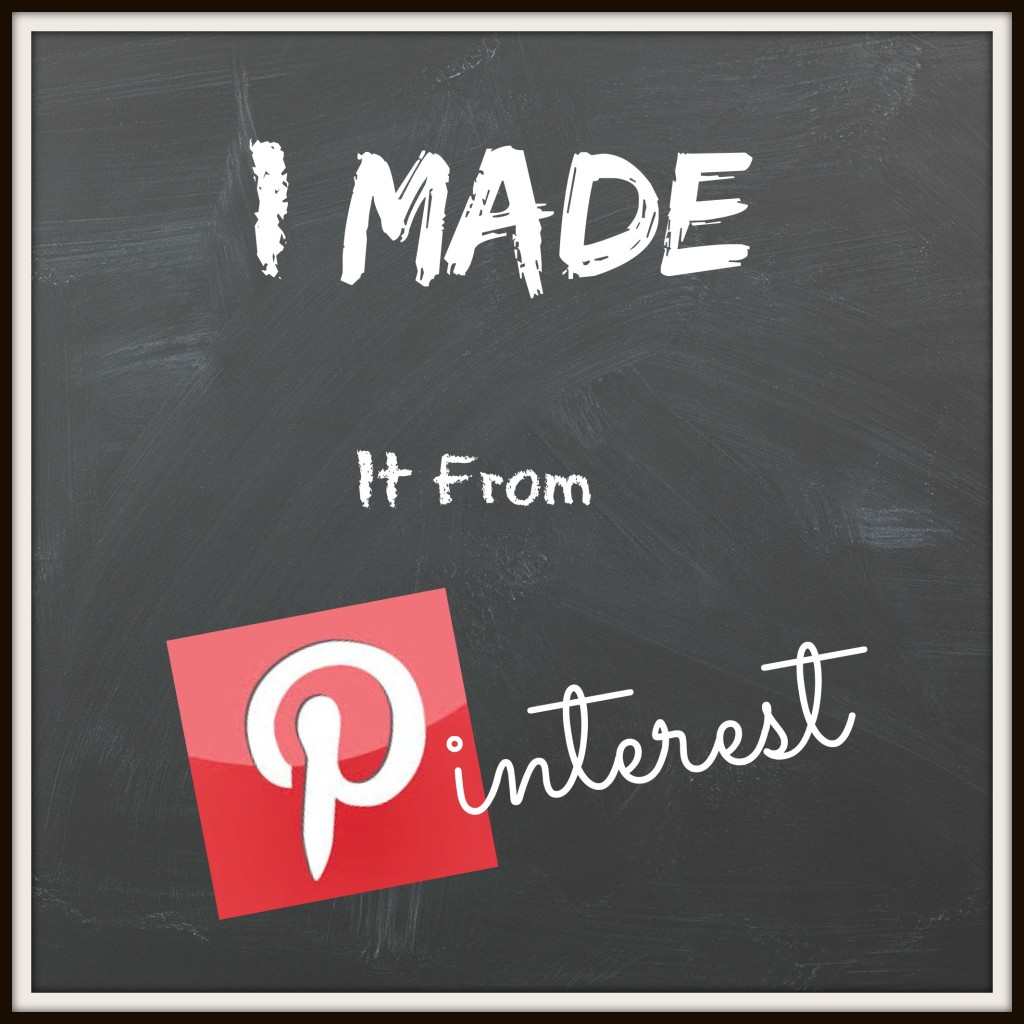 I don't know about you guys, but I absolutely LOVE fall–the weather, the decor, the recipes. All of it! There's nothing quite like the sweet relief fall brings after a scorching hot summer. Sadly, where I am in Texas, fall tends to come a little later in the year–like late October, early November. So, when I saw that the temps were going to be in the low to mid 70's over the weekend, I started planning a hearty, fall meal. Believe me, low 70's was a far cry from the high 90's low 100's we've been having. My husband and I even busted out some light jackets for our morning walk! Sad, I know.
Anyway, when I think of fall meals, I think about chicken and homemade noodles, soups, stews, chilli, and chicken and dumplings. I will admit, I've never had good luck with chicken and dumplings. I've tried a few different recipes, from one that you make in the Crock Pot to the "cheater" method of using store bought biscuits as your dumplings. None of them have turned out quite as I remember my mom's chicken and dumplings growing up.
After perusing Pinterest, I found a GREAT recipe that was pretty easy, and looked like it was going to be very tasty. And it sure didn't disappoint!
Chicken and Dumplings via The Hopeless Housewife
What drew me to this recipe the most, were the BEAUTIFUL pictures–of course. I remember my mom's chicken and dumplings being thick, not soupy like a lot of the recipes I've tried. You can tell from her gorgeous pics that this recipe would be just that, thick and hearty.
I did sub out the vegetable oil for real butter (don't judge), and I used 4 cups of chicken stock plus 1 cup water (because that's all I had). I used chicken thighs, but I think any cut of chicken would do for this recipe.
I loved that she browned the chicken first and then cooked the rest of it in the same pan, with the browned chicken remnants. Unfortunately I didn't read the recipe fully, and just started cooking the chicken in my trusty cast iron pan. I'm sure using the leftover bits after cooking the chicken gives it even more flavor.
Either way, it turned out amazing, and was surprisingly simple! My pictures sure don't do the recipe justice–even more reason I'm asking Santa for a camera this year!
What are some of your favorite things about fall??