Bathroom Storage Solution
This post may contain affiliate links for your convenience. Read our disclosure policy.
I've paired up with a group of talented ladies to bring you a monthly Thrift Store Decor Upcycle Challenge. Each month we will create a new home decor piece from an item(s) we've found at a thrift store, yard sale, resale shop etc. There is no budget or specific theme so we are free to let our creativity run wild!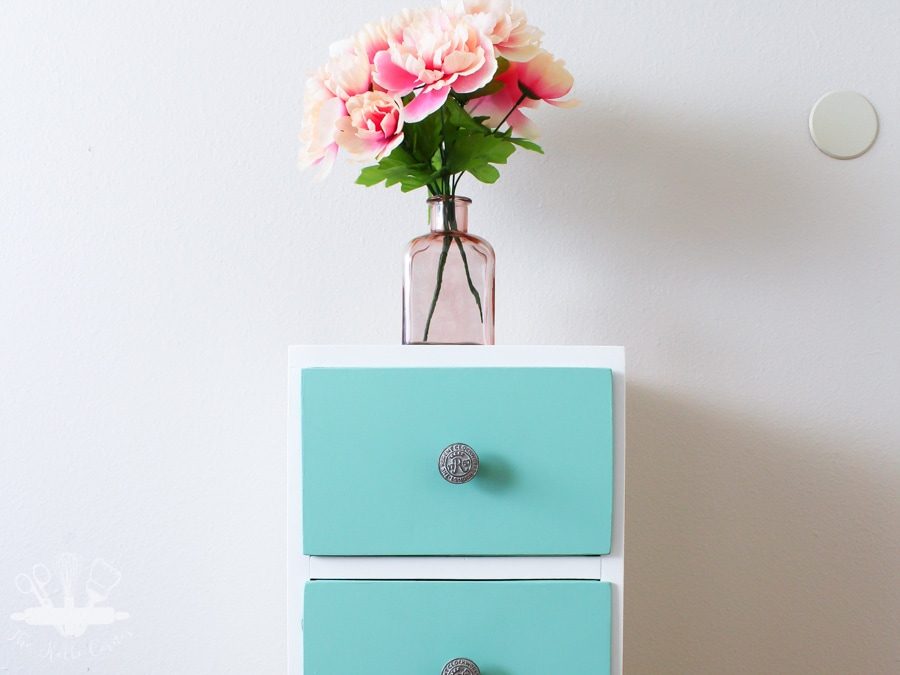 Meet the Hosts
Amanda | The Kolb Corner Chelc| Inside the Fox Den
Erlene | My Pinterventures Kim | Made in a Day Sara | Twelve on Main
Debra | Shoppe No. 5 Shirley | Intelligent Domestications
Marie | DIY Adulation Lindsay | Crazy Organized Michelle | Our Crafty Mom
Julie | Live From Julie's House Dru | Polka Dot Poplars
Maureen | Red Cottage Chronicles Pili | Sweet Things
Colleen | Life on Kaydeross Creek Ann | Duct Tape and Denim Sherry | Savvy Apron
You can also follow our board on Pinterest for more upcycled decor inspiration!
---
Bathroom Storage Solution
Our bathroom has a strange layout that we actually loved when we first bought the house. Instead of a traditional double vanity, tub and water closet layout, it instead has 2 entry doors and a wall running 3/4 of the way down the middle of the room. On one side of the wall is a vanity with a single sink and a water closet. On the other side of the wall is a second vanity with single sink and a garden tub/shower combo.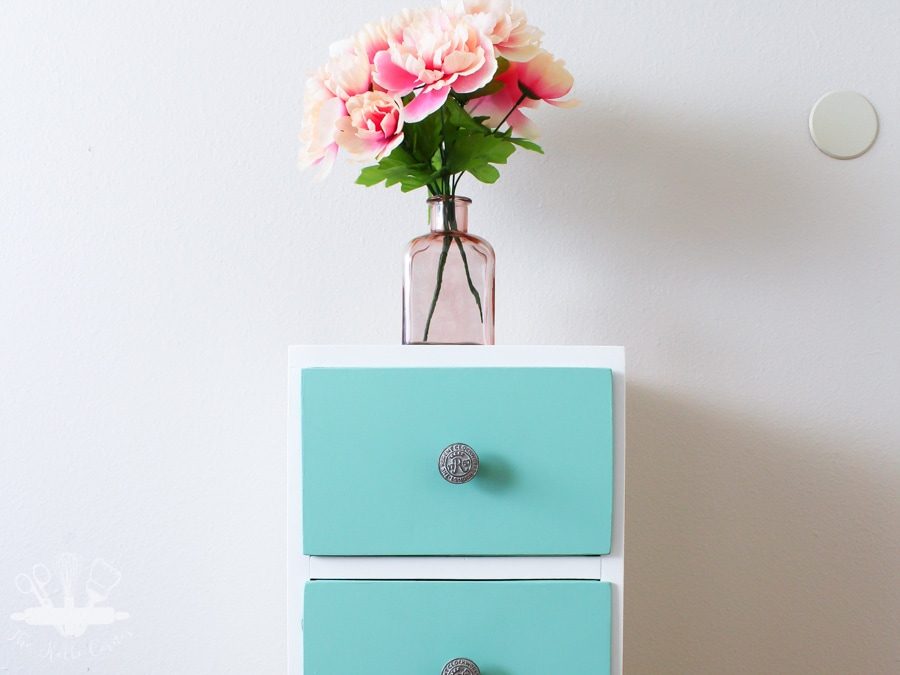 Why am I going into detail about the room? Well because where the toilet is, there is no sort of storage for toiletries which, after living in the house for a bit, we realized was kind of an inconvenience. That's where our search for a bathroom storage solution came in and brings us to this unfortunate looking 3 drawer storage tower we picked up at a flea market for $5.
Originally we were just going to use the piece as is, after giving it a fresh coat of paint, but hubby decided it would look better with actual drawers. Hey I wasn't going to argue with that! After all I'm not really a wicker kind of girl.
(Sorry I don't have a tutorial for the shelves that he built out of scrap wood, but they are simple construction.)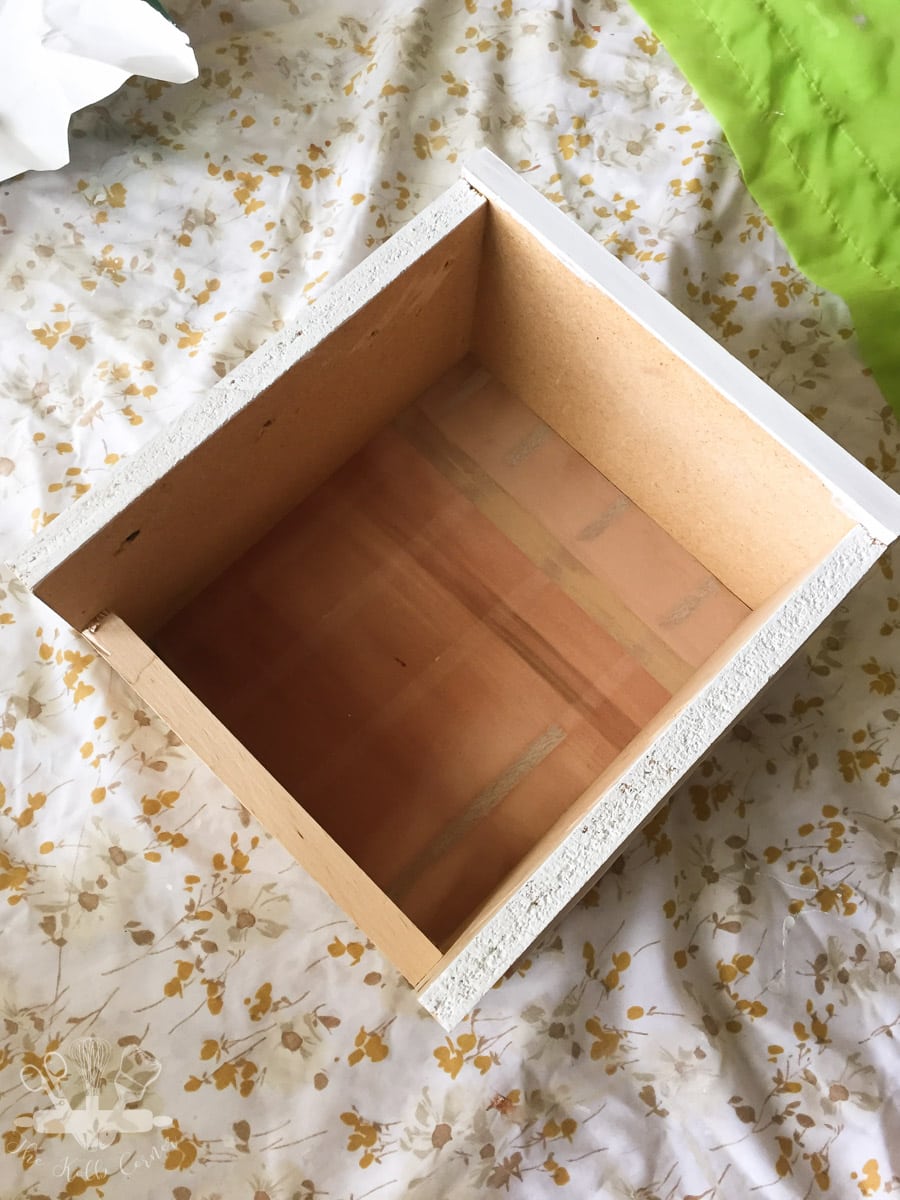 After he built the drawers, I sanded everything down, gave the outside portion a fresh coat of paint in a linen color and the drawers in an aqua color. Once everything was dry, I put the drawers back in and I hated the way it looked. In the front of the piece where the drawers go, there is a gap from where the original wicker and wood baskets fit in to it. What to do, what to do?
Using my jigsaw, I cut plywood to fit over the front of the drawers with a little bit of overlap to cover the gaps. Then using a little bit of wood glue, attached them to the drawer fronts. Perfect solution!
Because hubby built the drawers out of scrap wood, the insides were really mismatched. I didn't want to paint the inside of the drawers because sanding the inside would have been a major pain. Instead I lined the inside of the drawers with some contact paper I picked up at Dollar Tree of all places. Now not only are the insides of the drawers cohesive, but they are pretty too!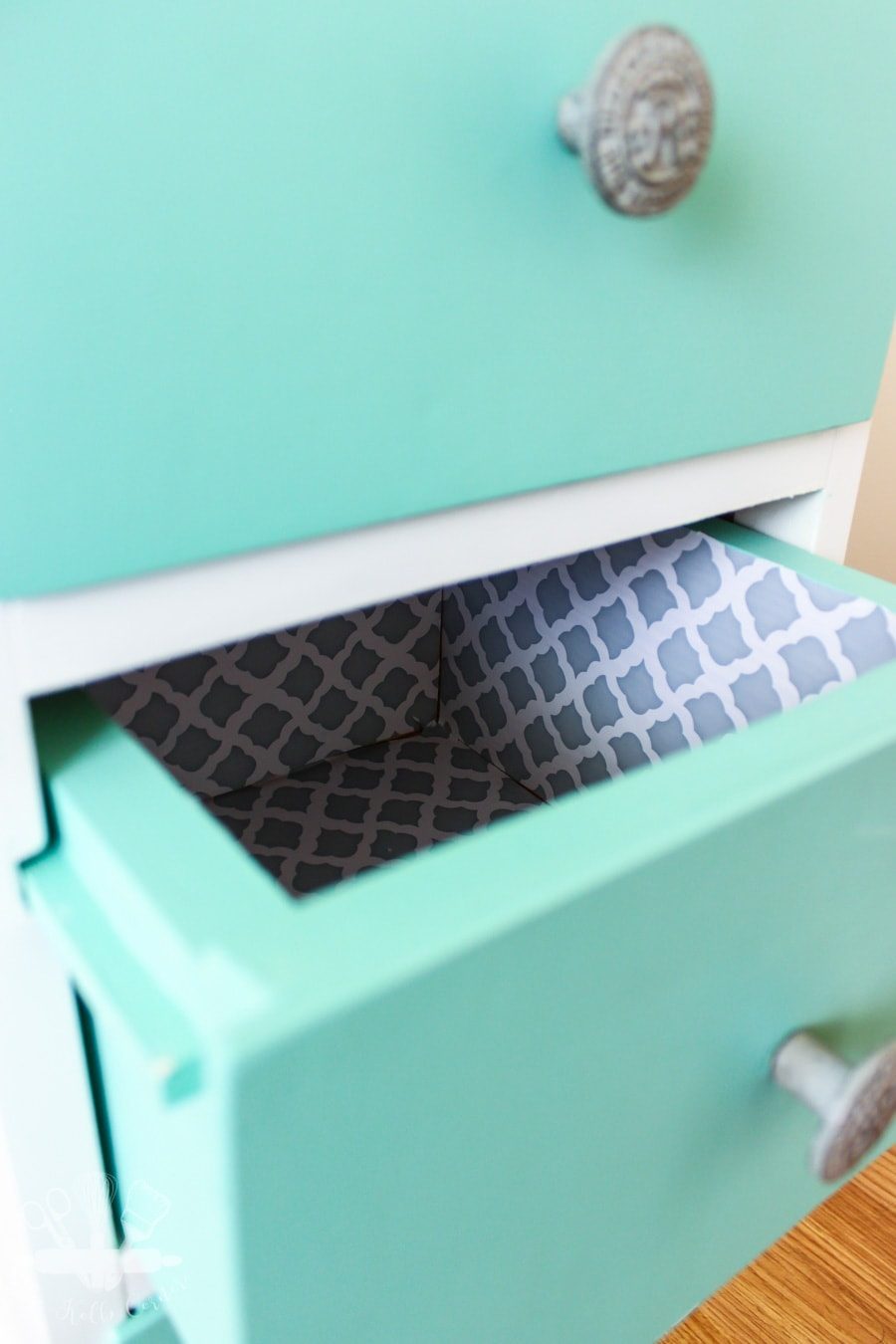 To finish it off, I picked up these drawer pulls from World Market. Putting them on was the easy part! All I had to do was drill a hole in the center of each drawer and screw in the pulls. Don't you love them?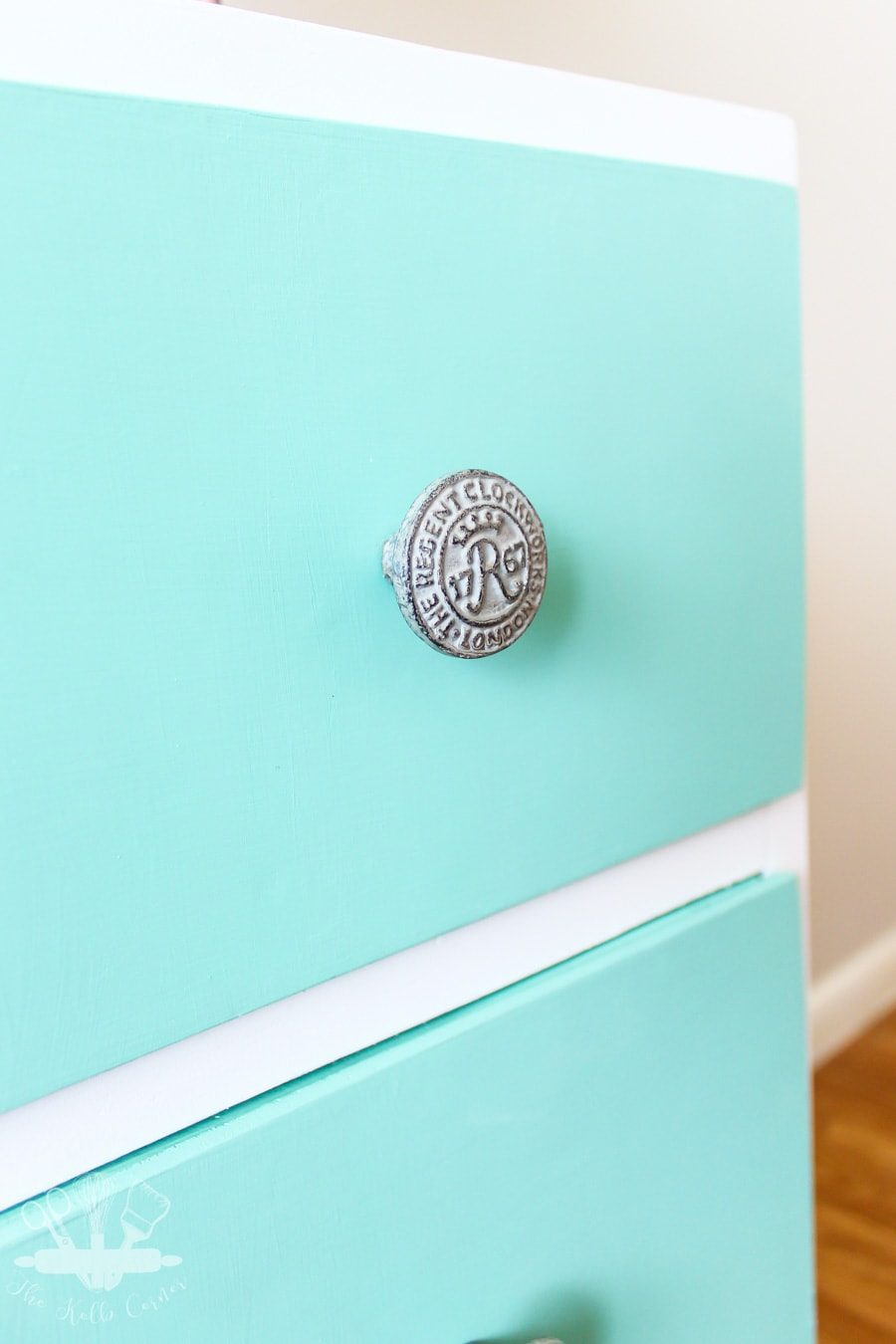 Now we have a bathroom storage solution that will hold all of our toiletries and gives the area a little bit of visual interest. Who said a water closet had to be boring and ugly anyway?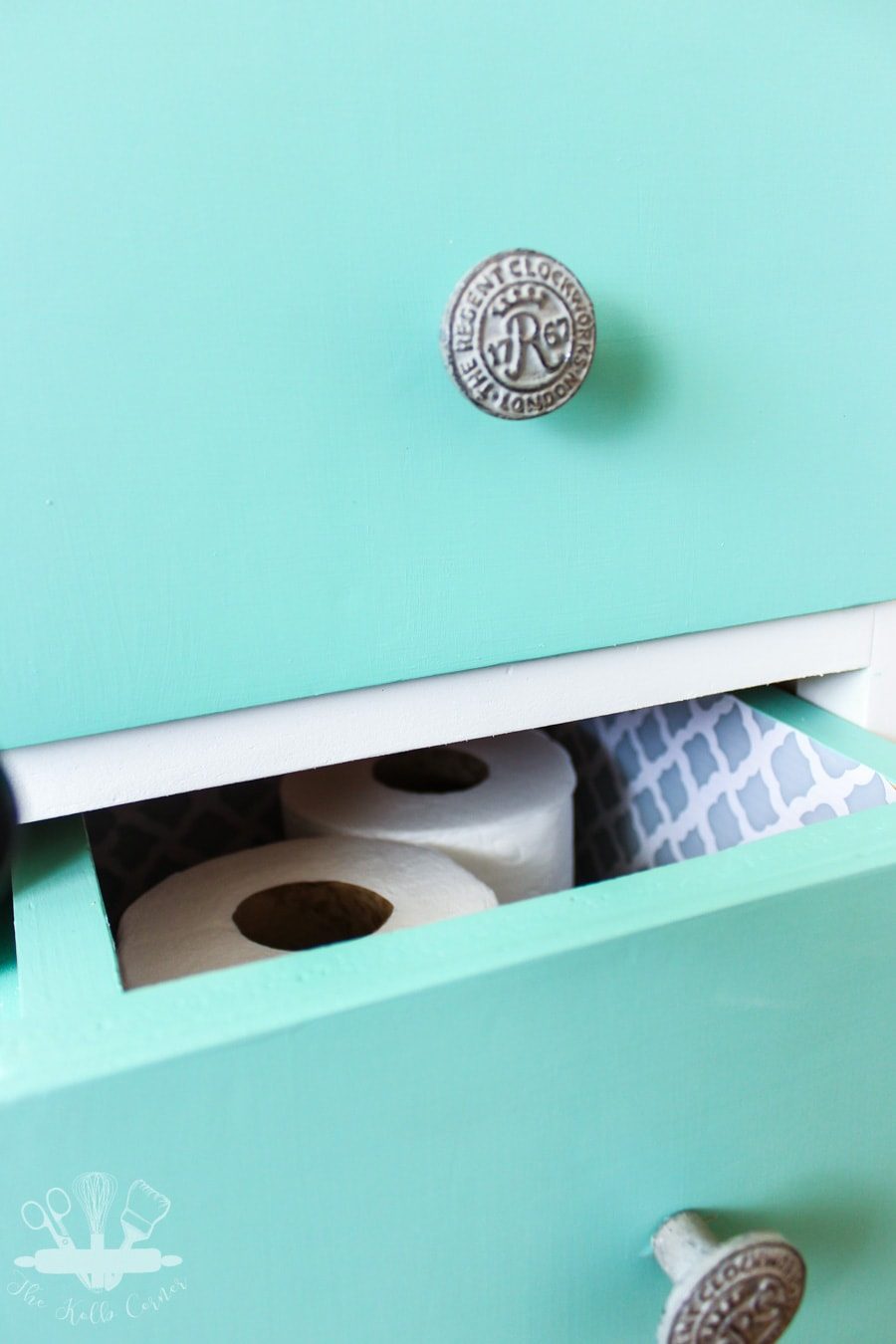 ---

Be sure to check out all of the other creative upcycle projects my fellow bloggers have come up with!