Subscribe to never miss a post!
Latest from the Blog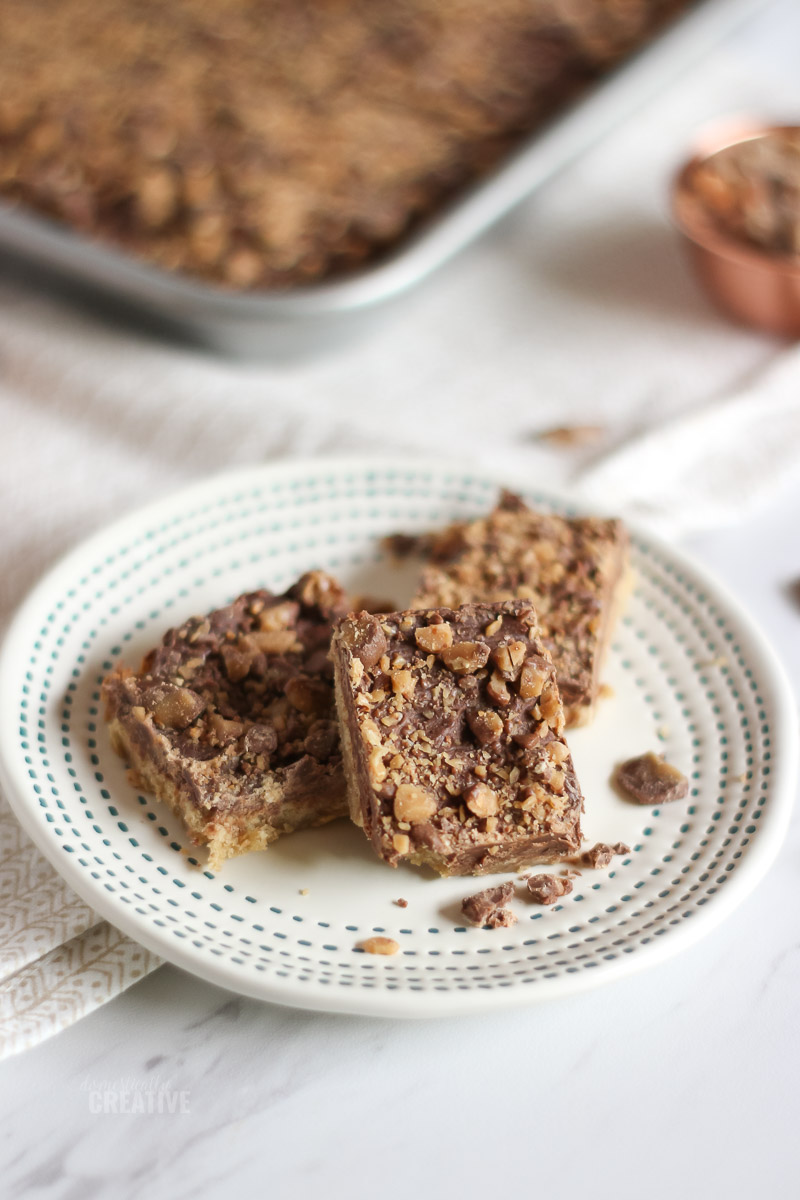 Dark chocolate toffee bars that feature a delicious cookie crust, coated with dark chocolate and toffee pieces. A fast and easy dessert for any time of the year. This recipe was originally published November 2014,…
Hey! It is nice to meet you!
I'm Amanda!
It's so nice to meet you!
I'm wife to a computer nerd, mom to a neurotic dog, and lover of all things related to making, creating and baking. I'm not afraid to get messy or fire up a power tool, and I have yet to meet a dessert I didn't like.