Easy Cleaning List Printable
This post may contain affiliate links for your convenience. Read our disclosure policy.
If you're anything like me, you have A.D.D when it comes to cleaning. I always start off with a clear plan in my head, like cleaning the kitchen, and then something else that's dirty catches my eye–and I'm off on another task. Before you know it, I have every cleaning supply in my arsenal out on the kitchen counters, but I haven't even really cleaned up anything.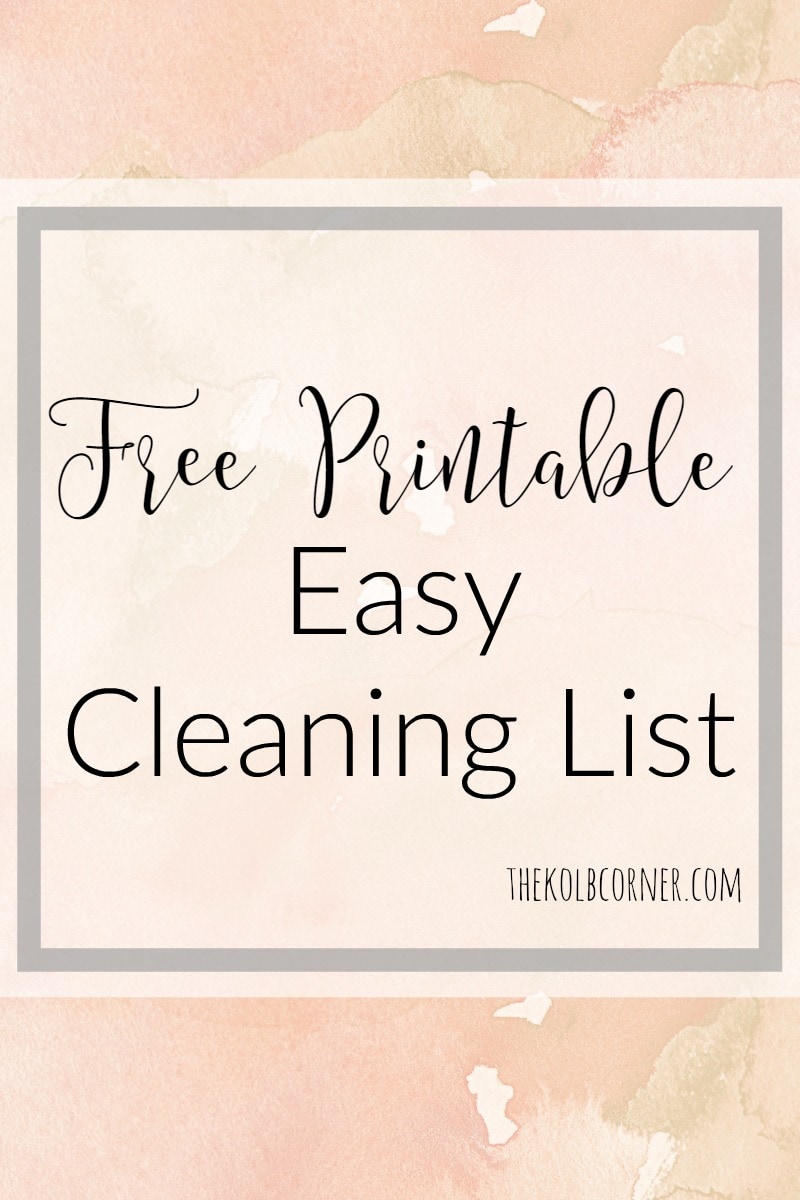 And my A.D.D. doesn't just limit itself to cleaning either. It interferes with blogging, doing projects, pinning and..oooh shiny…
Sound familiar?
I've tried writing out a list of what days I need to do what tasks, and while that seems to work for a bit, I will eventually start to stray from that plan. So instead, I came up with a simple checklist of things I do in my house daily, weekly, and monthly. That way, I can just check off each weekly task when I do it, instead of setting a certain day that it gets done.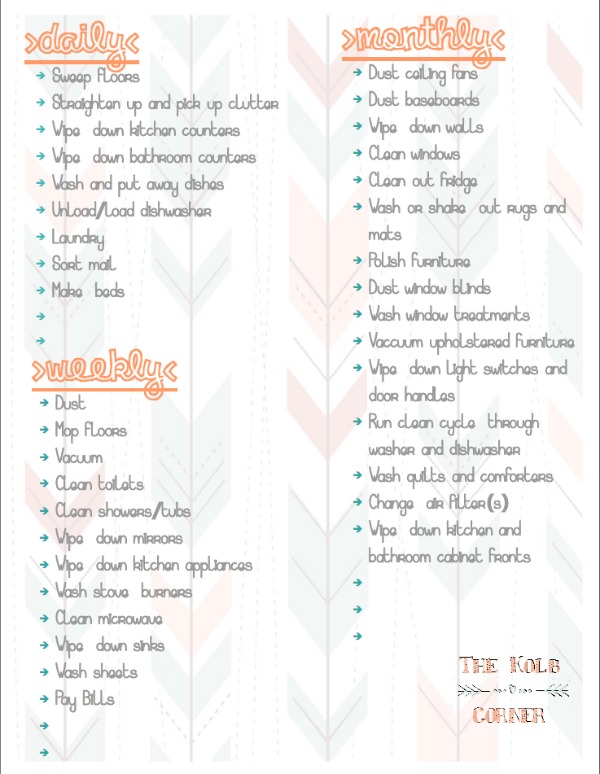 Now while this won't help with my A.D.D.–that's a lost cause– it will at least keep me on track and help me remember to do each thing. I find this really helps with my monthly tasks. Instead of wondering when the last time I did one of those things, I just have to look at my list. I keep mine in a page protector so I can write the date next to the weekly and monthly tasks. That way it's easy to look up when it was done last. Easy peasy.
And since I like you and all I decided to share my list. I even added in a few blank spots where you can write in your own tasks that maybe aren't on there.
You can click HERE to download your list!