Growing up, my mom always made sure we had some kind of cake for any sort of celebration. Whether it be for our birthdays, Christmas, cookouts, or just family gatherings. Made from a box mix, made from scratch, or bought from the store, she never disappointed. Anytime it was my turn to choose–usually for my birthday–I would choose an ice cream cake from Baskin Robbins.
Really though, what better way to combine cake and ice cream, than to just stack the two right on top of each other?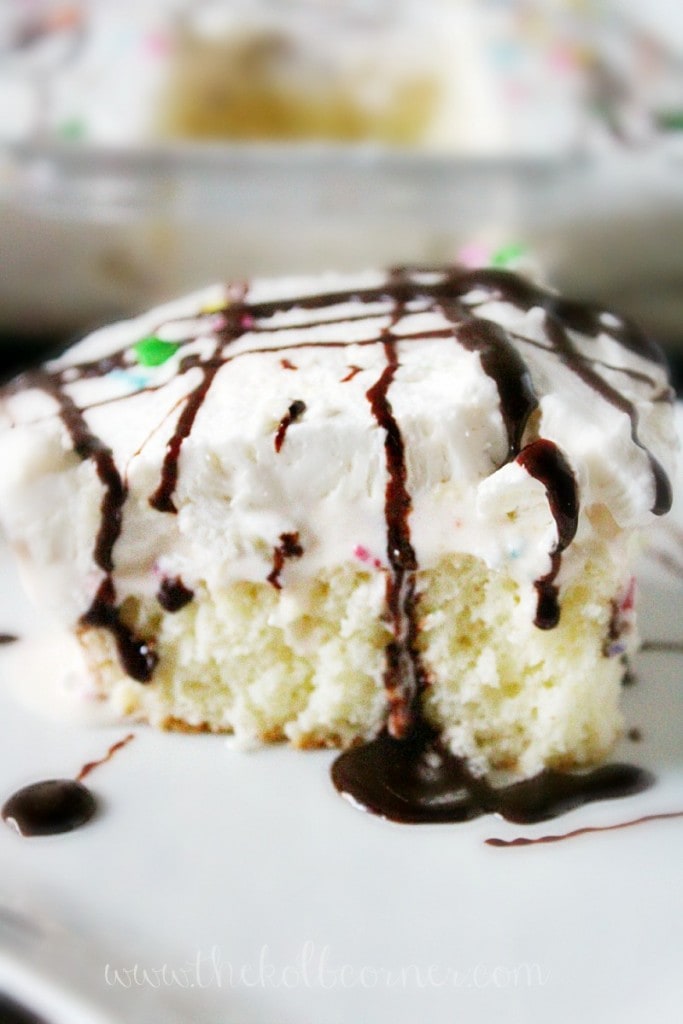 The only downside?
Those cakes are SO expensive. Especially when you decide you must have ice cream cake, but there is absolutely no reason to celebrate and justify that price tag. I'm pretty sure celebrating the first tomato of the season isn't good enough reason to drop over $25 on something I really don't need to eat anyway.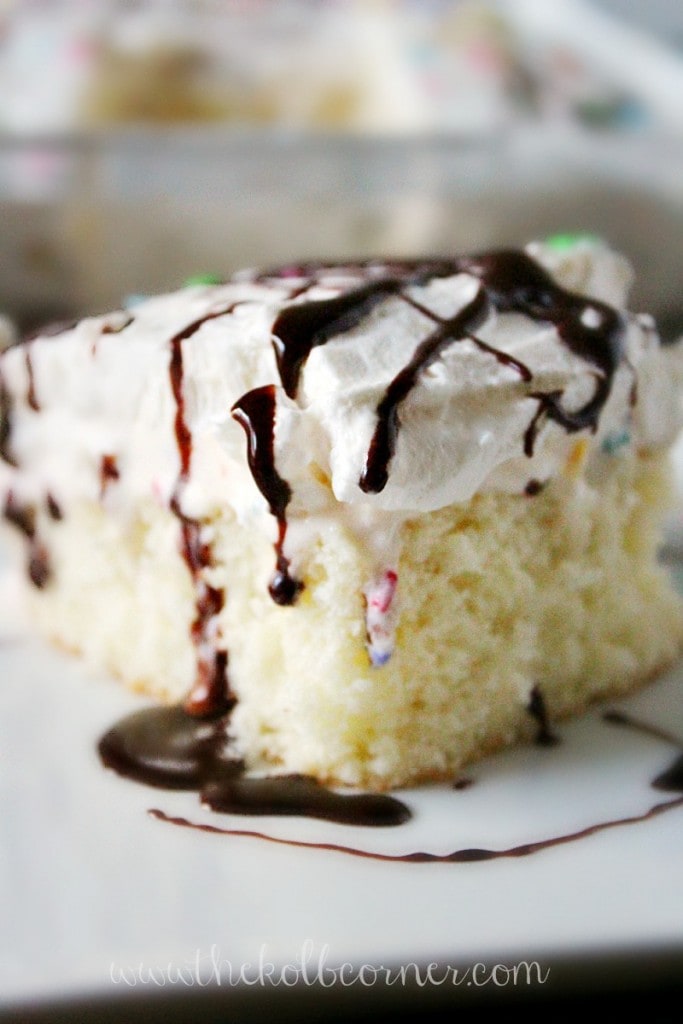 So instead, I thought I would try to make my own.
And guess what?
It was SO easy!
And the best part?
You can customize to your little heart's desire.
I just so happened to have a white cake mix already on hand, and decided cake batter ice cream would go great with it. You could also choose a red velvet cake with cookie dough ice cream.
Dark chocolate cake with peanut butter cup ice cream.
Strawberry cake with french vanilla ice cream.
You get the picture.
Easy Ice Cream Cake
A simple recipe for a delicious, creamy, ice cream cake, using your choice of cake mix and ice cream. The possibilities are endless!
Ingredients
1 box cake mix of choice
Ingredients to prepare cake, oil, eggs, etc
1 carton of ice cream
1 pint whipping cream
1 tsp vanilla
1/4 cup sugar
Toppings of choice, sprinkles, chocolate sauce, caramel
Instructions
Prepare cake mix as directed and cool for 30 minutes.
Remove cake from pan and put in freezer for 1 hour.
Set out carton of ice cream to thaw for 30 minutes
Once ice cream is thawed, remove cake from freezer and top with ice cream.
Place cake back in freezer for 1 hour or until ice cream is frozen again.
While cake is in freezer, pour whipping cream, vanilla, and sugar in bowl of stand mixture.
Whip until stiff peaks form
Take cake out of freezer and top with whipped cream.
Cover and freeze for 1 hour before serving.
Notes
To serve, run knife under hot water for 1 minute. This makes the cake easier to cut through without thaw time.
Nutrition Information
Serving Size

12 grams
Amount Per Serving
Calories

598
Total Fat

27g
Saturated Fat

11g
Unsaturated Fat

15g
Cholesterol

49mg
Sodium

547mg
Carbohydrates

83g
Fiber

1g
Sugar

32g
Protein

7g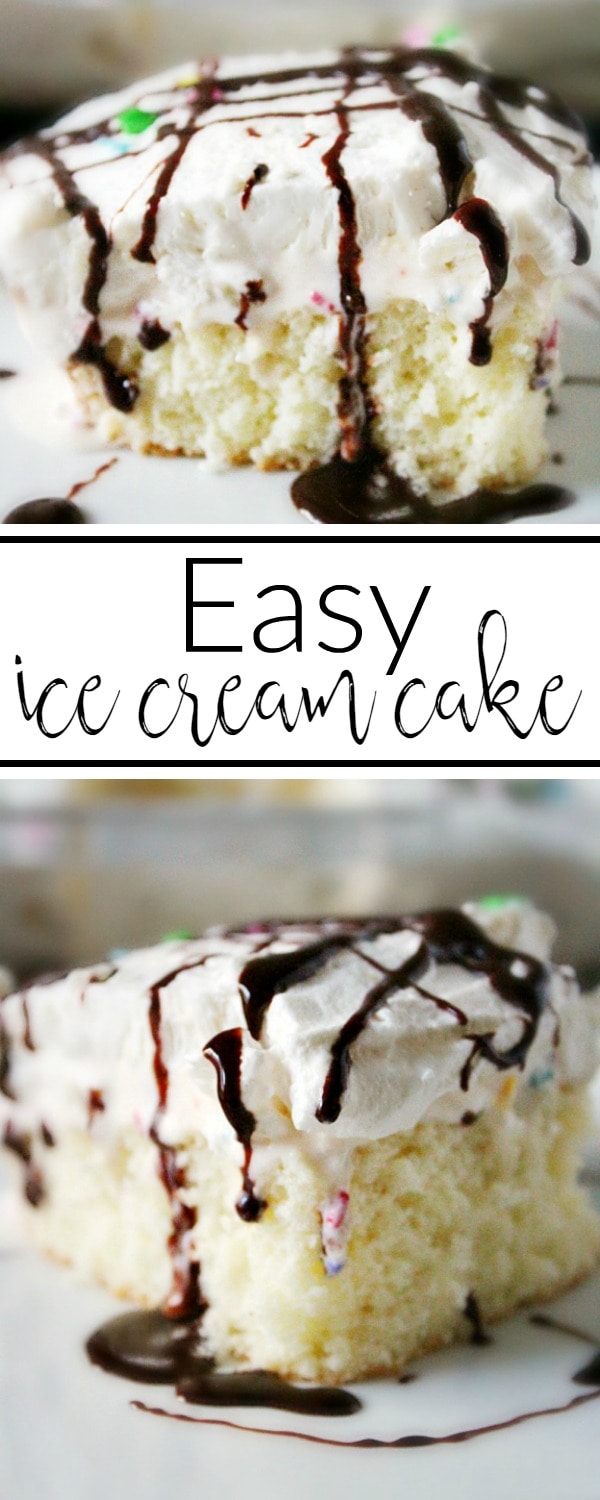 More frozen treats to enjoy: