You don't need to go camping, or have a campfire to enjoy delicious S'mores any time of the year. I've rounded up some of the best and most unique indoor S'mores recipes for you to try with your family!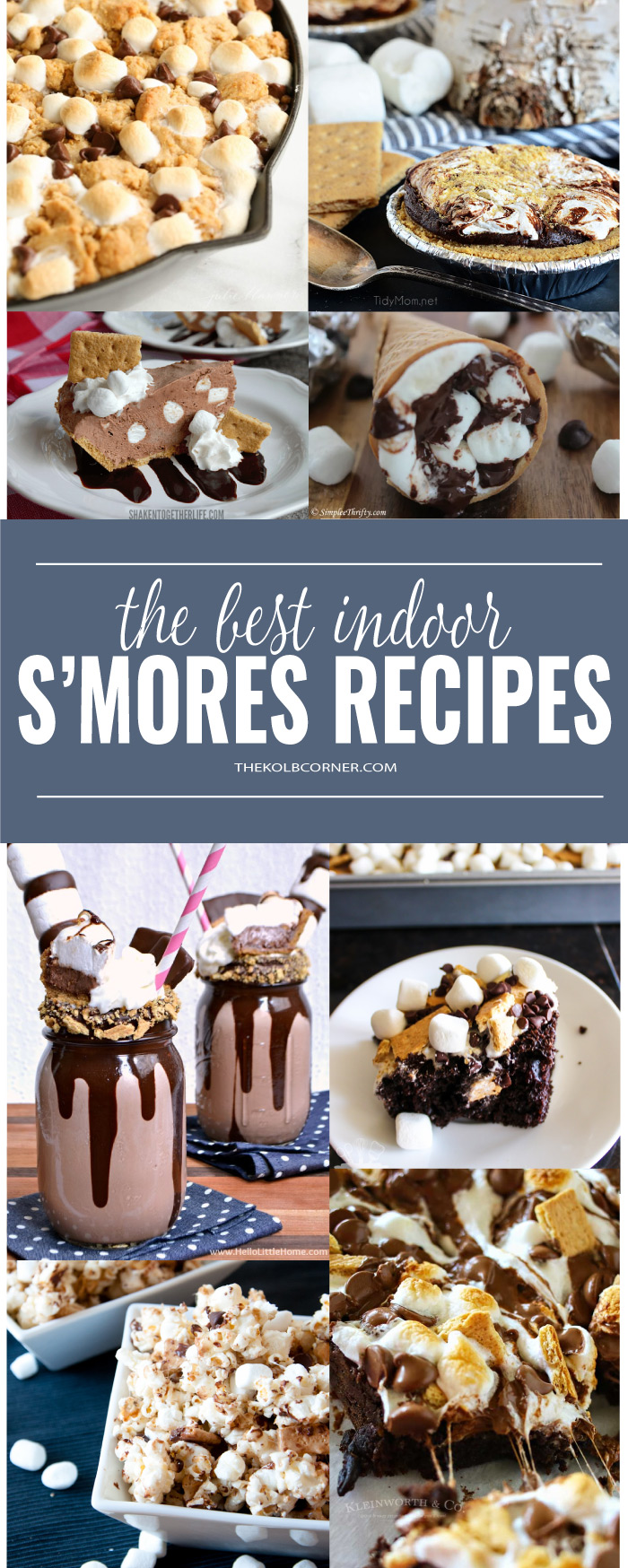 I've always enjoyed camping, and one camping necessity is a delicious chocolatey, gooey S'more. You just can't go camping without enjoying one, or four. But you don't have to be camping to enjoy S'mores. There's so many different indoor S'mores recipes that give you the yummy chocolate marshmallow flavor without the mess!
The Best Indoor S'mores Recipes












S'mores Freakshake Recipe | Hello Little Home

Love what you see??

Subscribe to get our weekly email updates and subscriber only freebies. You'll never miss out on recipes, DIY projects or helpful tips and life hacks.