Summer Road Trip Essentials
This post may contain affiliate links for your convenience. Read our disclosure policy.

Summer is officially in full swing, and for a lot of families that means vacations and road trips! Make sure you have everything you need to stay happy, healthy and full on the trip with these summer road trip essentials and Lorissa's Kitchen meat snacks.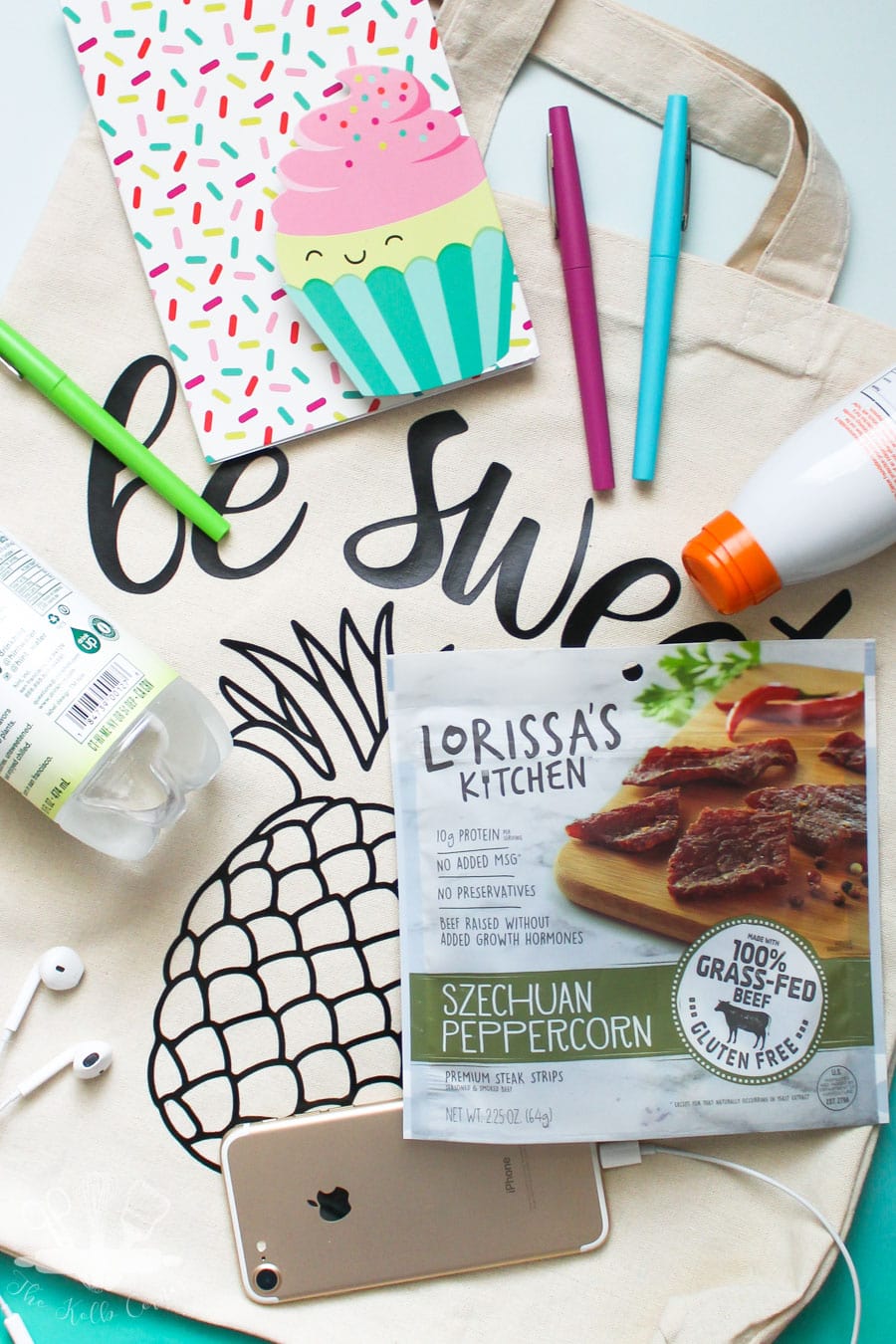 My husband and I recently embarked on a week long road trip up the West Coast, starting in San Francisco and ending in Portland. It was a whirlwind of a trip, but so much fun! With the trip behind us, I started thinking about all of the summer road trip essentials we took a long for the ride.
Summer Road Trip Essentials
Cute tote bag
Of course a cute tote bag is a must have to carry around all of those summer road trip essentials! Plus, everyone loves a cute bag to carry around am I right? You can snag one just like this in my Etsy shop!
Notebook and pens
Whether you are a blogger, a maker, a writer, or anything else, you should always have a notebook and pen around. You never know when inspiration may strike on those summer road trips! My husband and I listened to a lot of podcasts while on our West Coast trip, and I found myself coming up with new ideas to implement in this blog and my other creative endeavors. A notebook and pen is a major summer road trip essential in my book!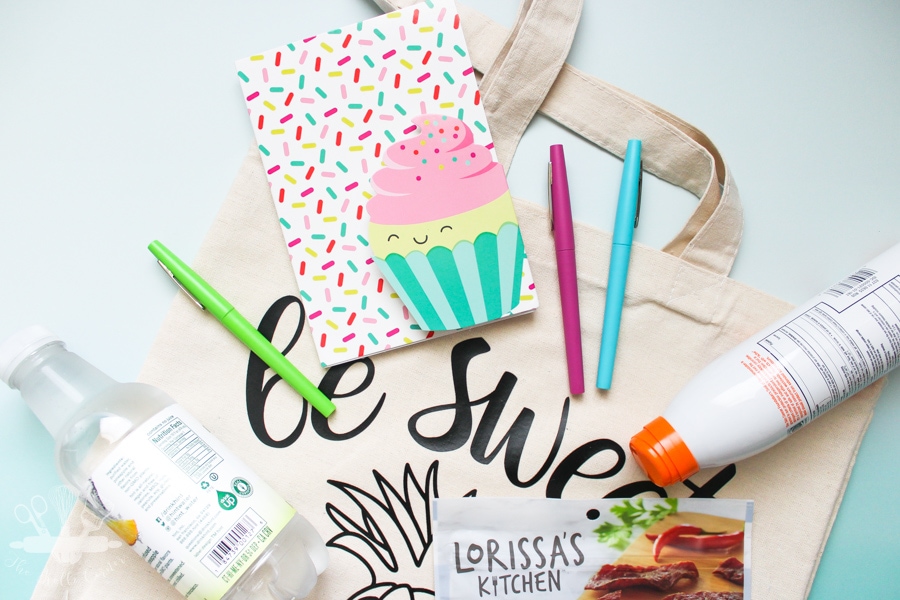 Smart Phone
Like most people, I don't go anywhere without my phone. Even when I am trying to detach myself from social media and email, I still have my phone with me at all times. Not only is it great for entertainment when those road trips get a little long, but they also come in handy for navigation! Plus, be sure to load up your smart phone with your favorite tunes and podcasts before you hit the road. You'll be glad to have something other than the radio to listen to!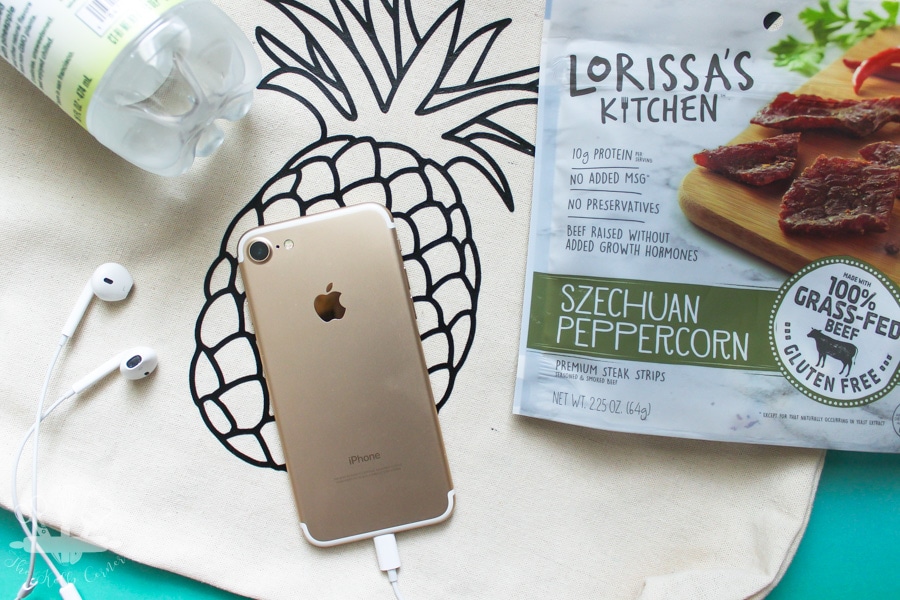 Sunscreen
For me this is a must have. I am one of those that turns into a nice crisp lobster when I am out in the sun (thanks genetics!) so I make sure to always have sunscreen handy. Even with the chilly Oregon coast weather we had, I still managed to get a little sunburn on my face.
Water
It can be hard to stay hydrated on a road trip sometimes, so always be sure to pack plenty of water! I tend to opt for a naturally flavored water, or fill up a large reusable water bottle. Remember to drink plenty of water, even though it may mean more bathroom stops 😉 Staying hydrated is super important in the Summer, even if you are in an air conditioned car.
Lorissa's Kitchen meat snacks
Just like keeping hydrated, staying full and healthy while on a road trip can be really difficult. It's easy to fall into the lure and convenience of fast food. That's why Lorissa's Kitchen makes it easy to snack healthy on the go.
Their 100% grass-fed beef, and antibiotic free chicken and pork snacks are packed with 11 grams of protein per serving! Plus, they are conveniently packaged and easy to throw in your road trip bag. With such a huge serving of protein, these meat snacks keep you full longer and less likely to fall for fast food or other convenience foods.
My husband and I practically lived on Lorissa's Kitchen protein snacks on our recent trip. There are four yummy flavors–Ginger Teriyaki, Sweet Chili, Szechuan Peppercorn, and Korean Barbeque. Their new Sweet Chili flavor is definitely my favorite, with Szechuan Peppercorn coming in a close second. Which flavor would you choose?
Try Lorissa's Kitchen meat snacks for yourself! Enter the "Snack More, Make Snacks Less" giveaway for your chance to win 1 of 10 tote bags filled with Lorissa's Kitchen snacks. If you win, you'll already have 2 of the road trip essentials covered this Summer! Once you enter the sweepstakes you'll also receive 20% off your Lorissa's Kitchen order from Amazon.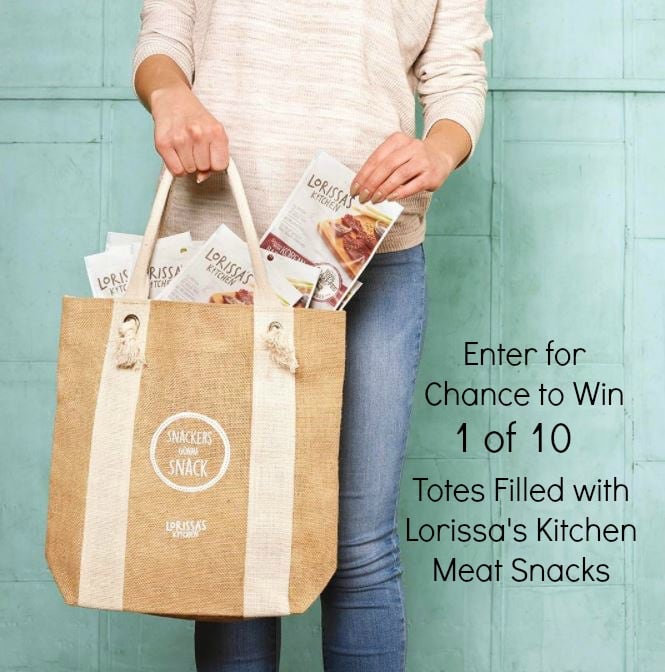 Need more snacking inspiration? Be sure to follow Lorissa's Kitchen on social media!