Simple Spring Mantel Decor
Last weekend I did a little bit of Spring decorating. And even though it's about to get cold again, I thought I would still share my simple Spring mantel decor with you anyway.
Last weekend was beautiful! It was so bright and sunny. This weekend Mother Nature is promising to dump snow on us Saturday and Monday. I guess she just wanted to tease use a bit with the warm sunny weather. At least I had a chance to enjoy it while it lasted.
I thought I would share my simple Spring mantel decor with you, even though it may not feel like Spring in your neck of the woods. I have to admit, this dark brick fireplace is a little hard to decorate. A lot of things I own and would normally decorate with tend to get lost in this huge brick beast.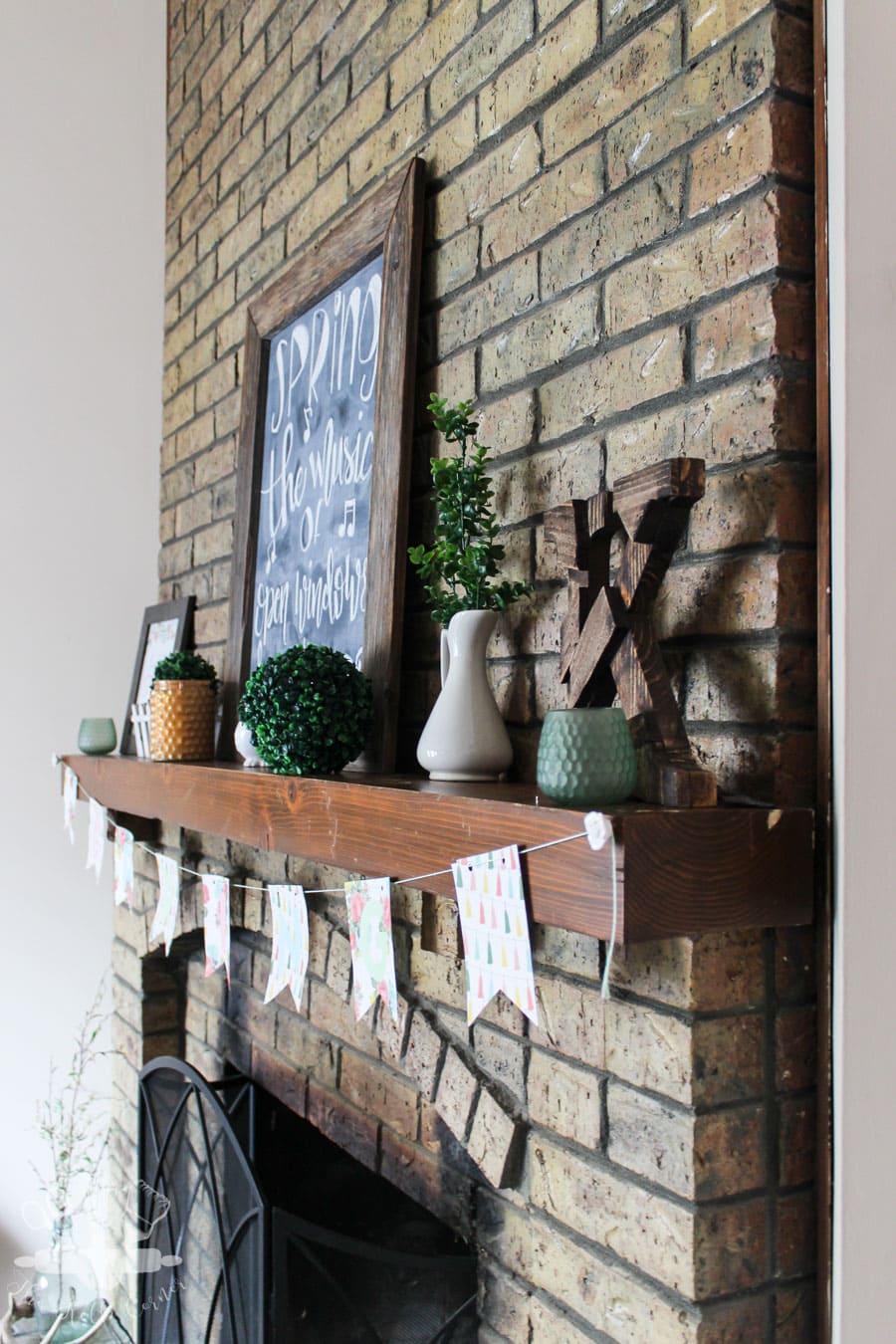 Since it's a rental house, there will be no miraculous transformation, so I have to work with what I have. Adding some greenery and white really helps brighten it up!
Walking in the room and seeing the bright colors of the Spring banner (tutorial soon) and the green just makes my heart sing Spring! Even if the outside world will be buried under snow soon.
And this cheery "Hello Spring" print is the perfect compliment to the banner. I think the colors play off each other nicely.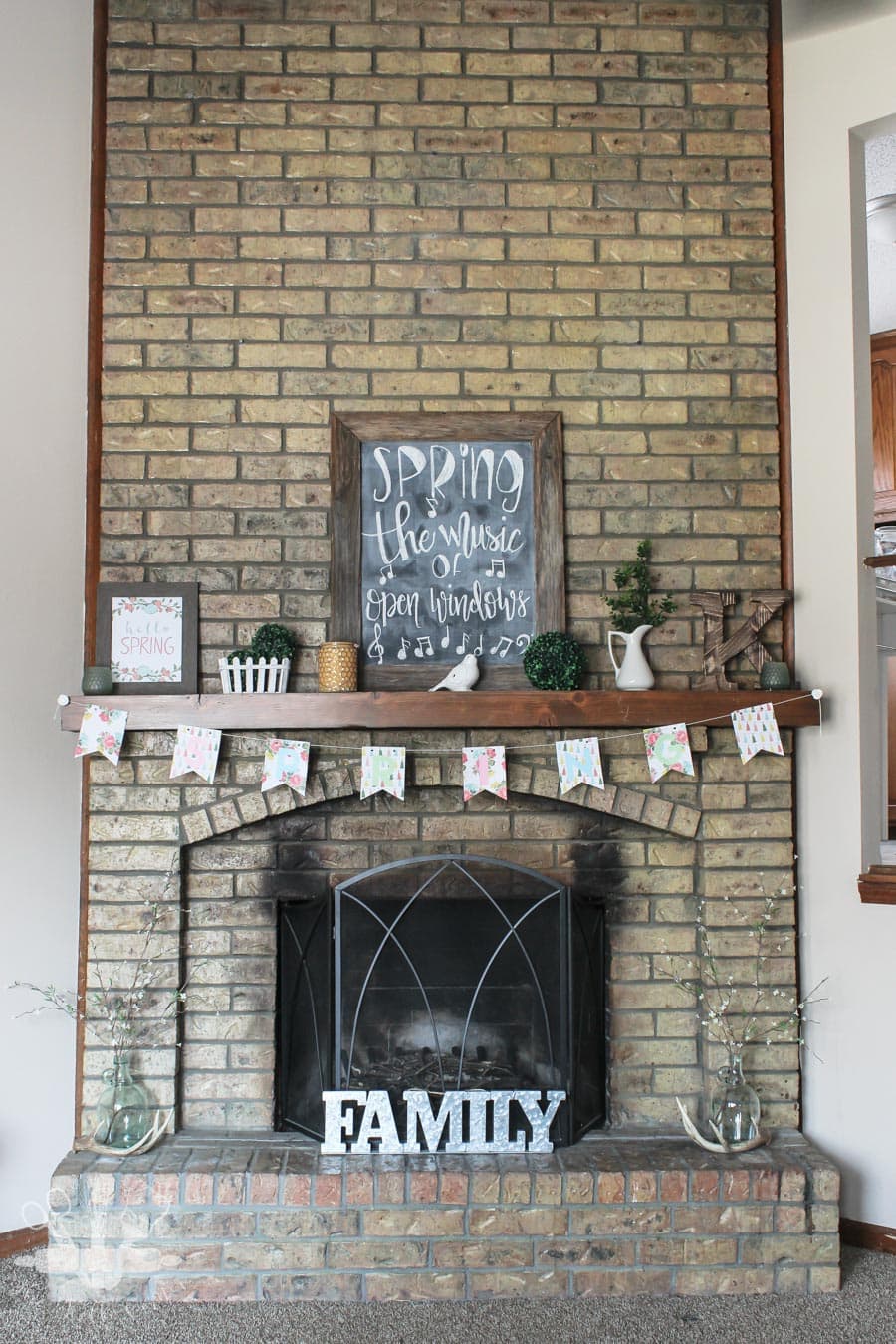 Now if I could just figure out how to get the char off the brick, maybe I wouldn't mind this dark brick beast as much!
Shop my Simple Spring Mantel Decor!!
Please note that some links are affiliate links. Not all products are the exact I used, but are similar. Some items I used are thrift store finds or products that are no longer available or discontinued.