20 More Free and Frugal Date Night Ideas
This post may contain affiliate links for your convenience. Read our disclosure policy.
Last year for Valentine's Day I shared 21 Free and Frugal Date Night Ideas and the idea for a date jar. I was surprised at how popular it became then. Who would have thought that a few little date ideas would be so intriguing?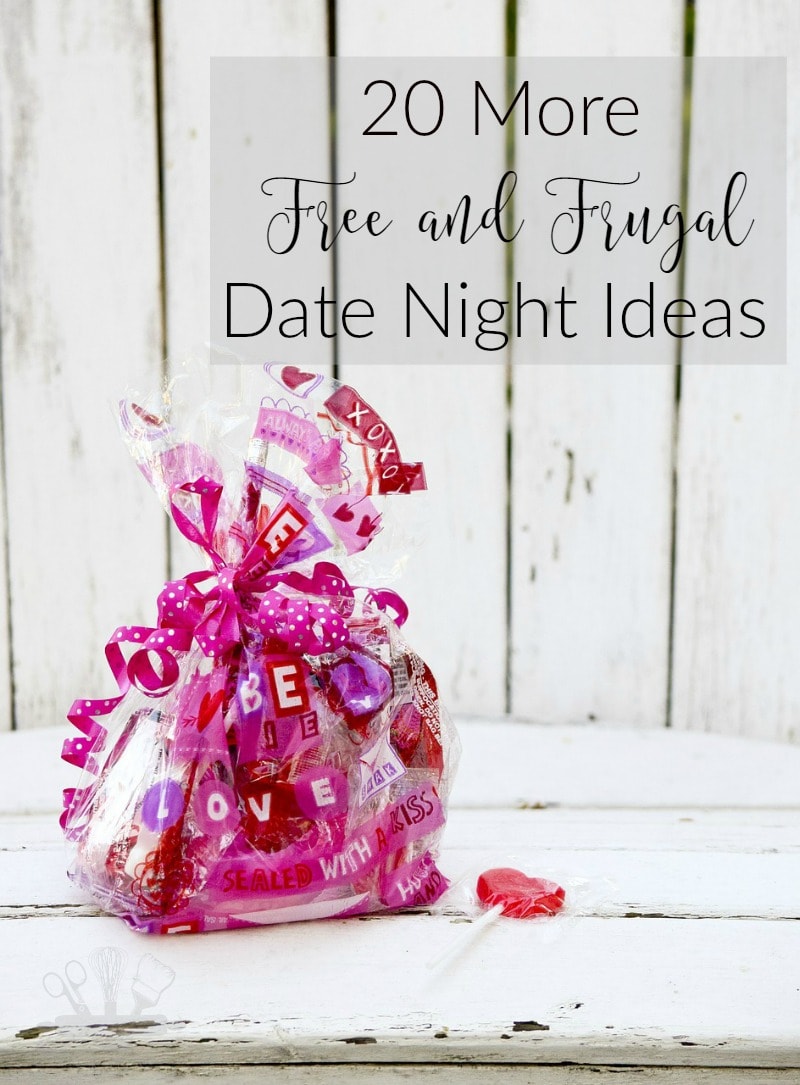 With Valentine's Day in just a few days and love in the air, I thought I would search the web to bring you 20 more free and frugal date night ideas! Make sure you check out my previous post for more ideas: 21 Free and Frugal Date Night Ideas
More Free and Frugal Date Night Ideas
Take a free class (local museums and libraries offer free classes all the time)
Visit a museum on free days
Visit open houses just for fun
Go to a free concert in the park
Set up camp in your backyard
Make S'mores in the fireplace (or microwave)
Go on a free brewery (or winery) tour
Attend a Home Depot workshop
Go Geocaching
Grab your iPod, spread out the furniture, and create your own dance party
Learn a new skill together by watching YouTube videos
Do a crossword puzzle together
Watch a high school football game
Volunteer together
Go window shopping
Create a list of what you would buy with $1 million
Make a list of long-term goals and dreams
Visit a thrift store and find something you can upcycle together (frugal)
Recreate your first date, at home (frugal)
Have a water gun or water balloon fight (frugal)
What are some things you and your spouse enjoy doing together that are free?
Don't forget to pin it!