Here's a recipe for no bake protein bars that are packed with enough protein to give your body the boost it needs, while satisfying the sweetness you crave.

As I've mentioned a few times here, I am on a journey to eliminate added sugar from my diet and increase the amount of protein I'm eating. I have yet to cut out added sugars completely, but I have made a huge impact on my diet by just being aware of what ingredients are in the foods I consume.

For instance, one of my favorite go to snacks used to be granola bars. I always assumed these were harmless snacks that would satisfy my sweets craving without being terrible for me. Have you read the ingredient list on some of these "healthy" bars? Most of them have upwards of 14g of ADDED sugar per bar. Ridiculous right?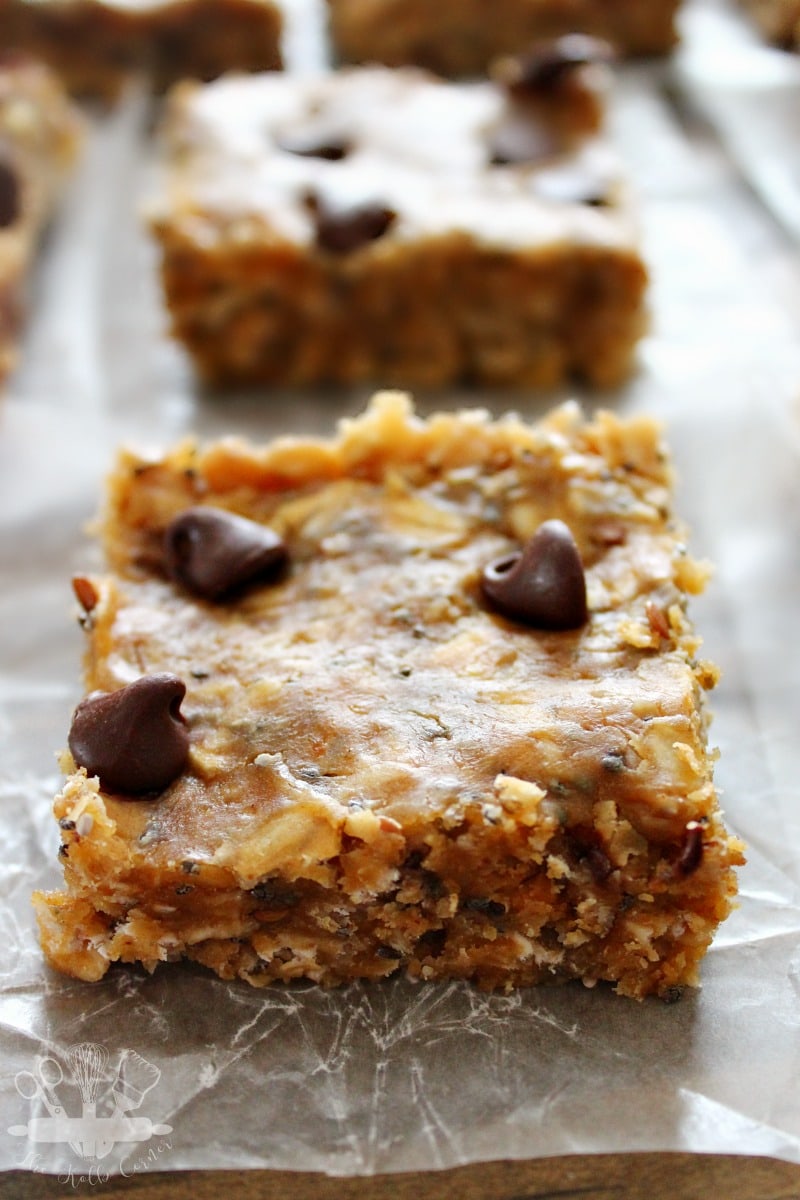 Then there are the bars that don't have a lot of added sugar. Some of these are in the 3-6g of sugar range which is so much better. BUT, along with everything else that's "good" for you these days, they come at a pretty steep price. We are talking over $1 per bar for some.
So with all of that in mind, I decided to make my own. After browsing Pinterest for a good recipe, I decided to adapt a few to make my own. These no bake protein bars only have 4 grams of sugar (and the only "added" sugar is from the honey, which is a natural sweetener) and 15 grams of protein! That is an impressive amount of protein.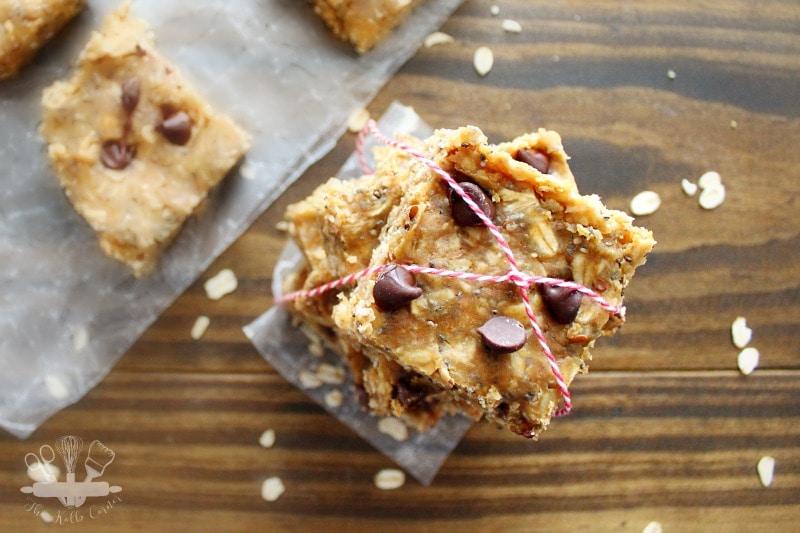 Plus these no bake protein bars are quick and easy to make! The hardest part is waiting for them to cool and harden before consuming them. What's even better, these bars cost roughly around $0.20 per bar. That more than 1/4 of the cost of those store-bought bars! I call that a win.

Here's some other recipes you may want to try:
Don't forget to pin it!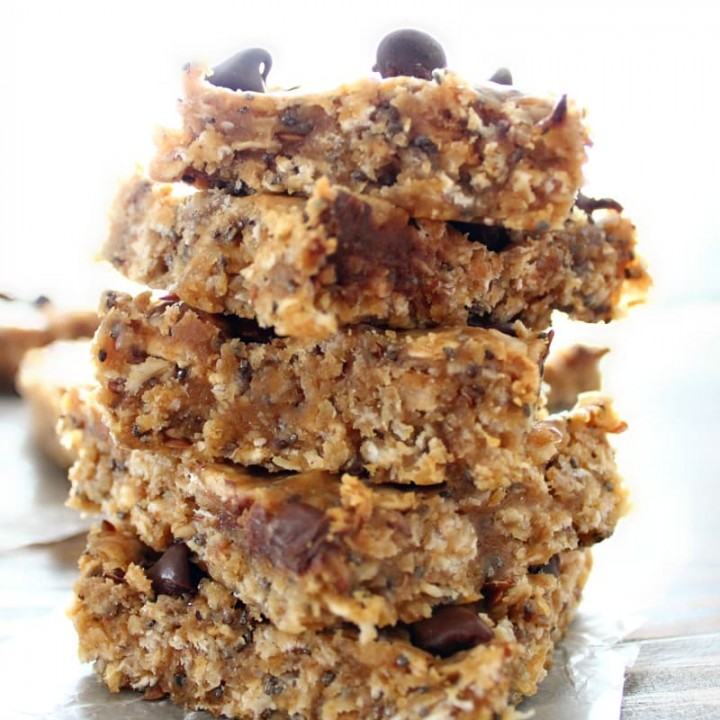 No Bake Protein Bars
A chewy protein packed bar to give your body the boost of energy it needs, while satisfying the sweetness you crave.Here's a recipe for no bake protein bars that are packed with enough protein to give your body the boost it needs, while satisfying the sweetness you crave.
Ingredients
1/2 cup milk, (I used organic whole milk)
1 cup all natural peanut butter, (I used creamy but chunky would be good!)
2 tsp honey
2 cups old fashioned oats
1/4 cup chia seeds, , whole
1/4 cup flax seeds, , whole
2 tbsp dark chocolate chips, (optional)
Instructions
In a medium bowl, toss old fashioned oats, flax seed and chia seeds with whey protein powder. Set aside.
In a medium saucepan, combine milk, peanut butter and honey over low-medium heat. Stir until the peanut butter is melted and mixed well.
Slowly fold in oat/seed mixture and stir until well combined.
Press mixture firmly into a 9x9 pan.
If using, sprinkle dark chocolate chips on top.
Let sit until cooled and slightly hardened before cutting into bars. (I cut mine into 9 square bars.)
Notes
*If your mixture is too dry add 1-2 tsp milk
Recommended Products
As an Amazon Associate and member of other affiliate programs, I earn from qualifying purchases made by clicking some links. I only recommend products I use personally.
Nutrition Information
Yield

9
Serving Size

1 bar
Amount Per Serving
Calories

400
Total Fat

21g
Saturated Fat

4g
Trans Fat

0g
Carbohydrates

29g
Net Carbohydrates

21g
Fiber

8g
Sugar

4g
Protein

15g
Nutrition values are automatically calculated by third-party software using global standards. Please note that values can vary based on product brands and different nutritional calculators. The values stated here are only for a basic reference and are not evaluated by medical or nutritional professionals.