Burlap and Lace Fall Wreath
This post may contain affiliate links for your convenience. Read our disclosure policy.
Add a welcoming touch to your front door for Fall and create a beautiful burlap and lace fall wreath with just a few supplies.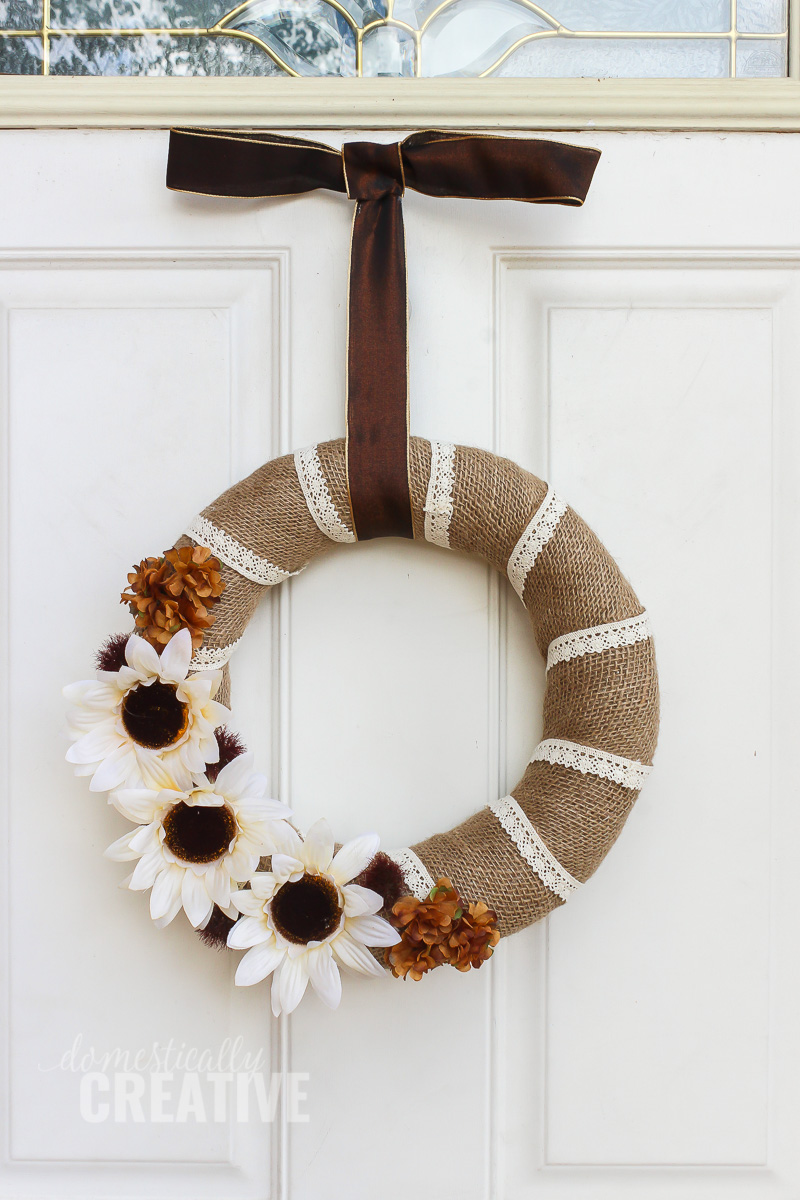 It doesn't quite feel like Fall yet in South Texas, although we did get some rain yesterday. It was so weird to wake up to a wet yard, and cloudy skies. The high was only in the low 90's too! 😉 It was so comforting to hear the rain hitting our roof and windows. That's a sound we haven't heard since JUNE! And my potted plants just loved it.
Even though it doesn't feel like Fall, I still am getting all of my crafting arsenals out to start sharing Fall crafts and decor with you. I've already decorated my new dining room chalkboard, now it's time for the front door.
By now, I'm sure you guys all know that I like making a new wreath for each season. Check out last year's Fall grapevine wreath. This year I wanted to do something a little bit different–something with clean lines. This burlap and lace fall wreath turned out perfectly. I already had most of the items on hand and made a quick trip to Dollar Tree for new florals. You all know I am a sucker for Dollar Tree-you just can't beat the price.
How to Make a Burlap and Lace Fall Wreath
Items you'll need:
Lace ribbon
Flowers of choice
Wired ribbon in color of choice
How to assemble this burlap and lace Fall wreath
Cover the wreath in burlap ribbon, and secure end with a drop of hot glue
Wrap lace ribbon around wreath and secure end with a drop of hot glue
Glue on flowers of choice in desired pattern
Add bow for hanging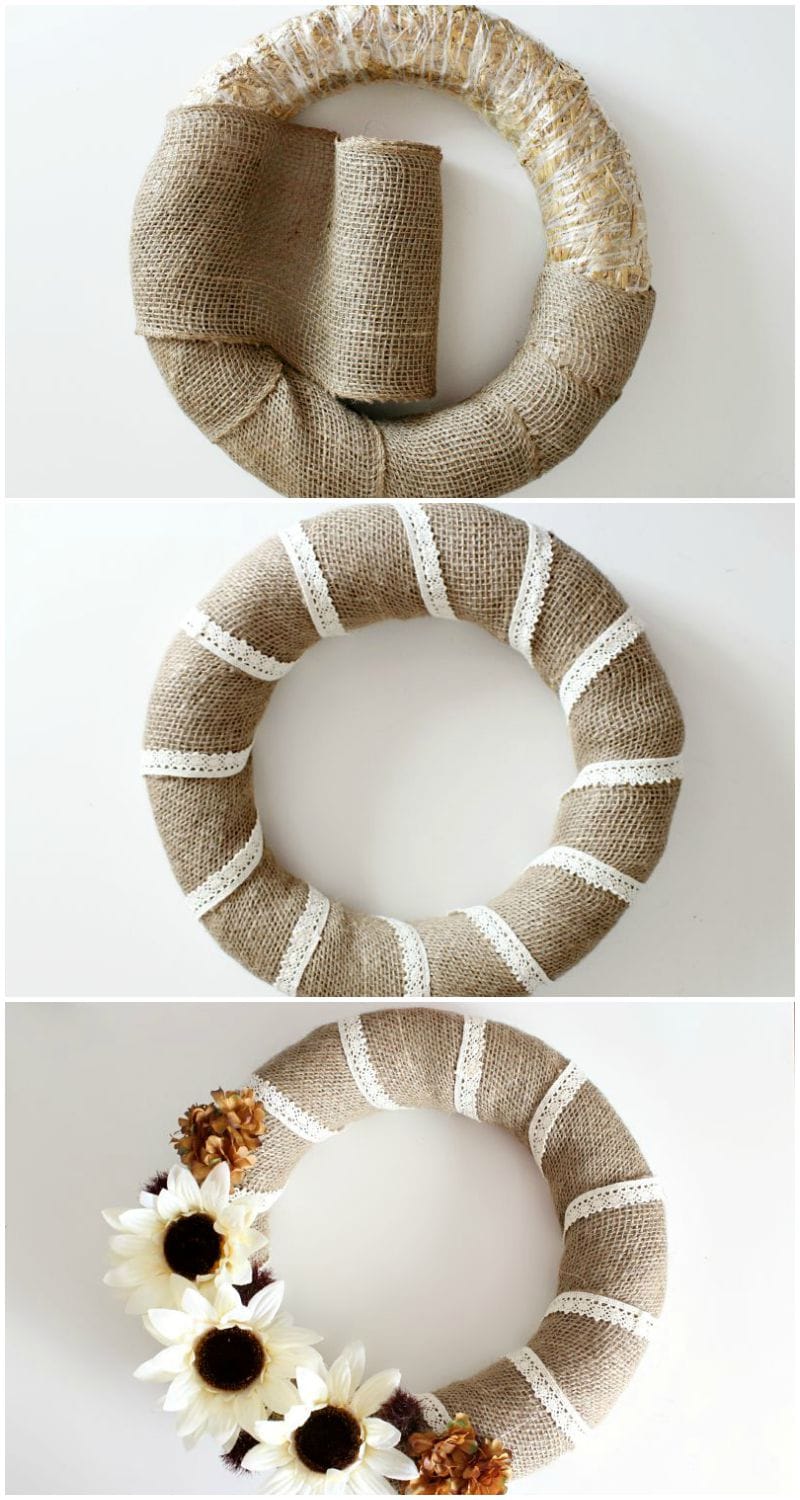 Pretty easy huh? And since I already had everything but the flowers on hand this project only cost me $3. If you are starting from scratch, plan on spending around $25. Sometimes if you get lucky Dollar Tree has burlap ribbon in stock.

How are you kicking off your Fall decorating this year? I'd love to hear about it in the comments.
Pin it for later
And just in case you need some more Fall decor ideas, be sure to check out my other projects: