Easy Valentine's Day Canvas Art
This post may contain affiliate links for your convenience. Read our disclosure policy.
Looking for an easy Valentine's Day craft idea? Check out this fun Valentine's Day canvas art that you can create in no time with just a few simple supplies.
Believe it or not, I actually created this super cute and easy Valentine's Day canvas art last year but I just didn't get around to sharing the tutorial with you! This canvas art was a project I did for a challenge with Rustoleum. I was provided a package that included acrylic paint, wooden hearts, and spray glitter, and was tasked to create a Valentine's Day-inspired craft.
This Valentine's Day canvas art actually won me 3rd place and a nice little gift card to Hobby Lobby! It was so fun to create and really was such a simple project.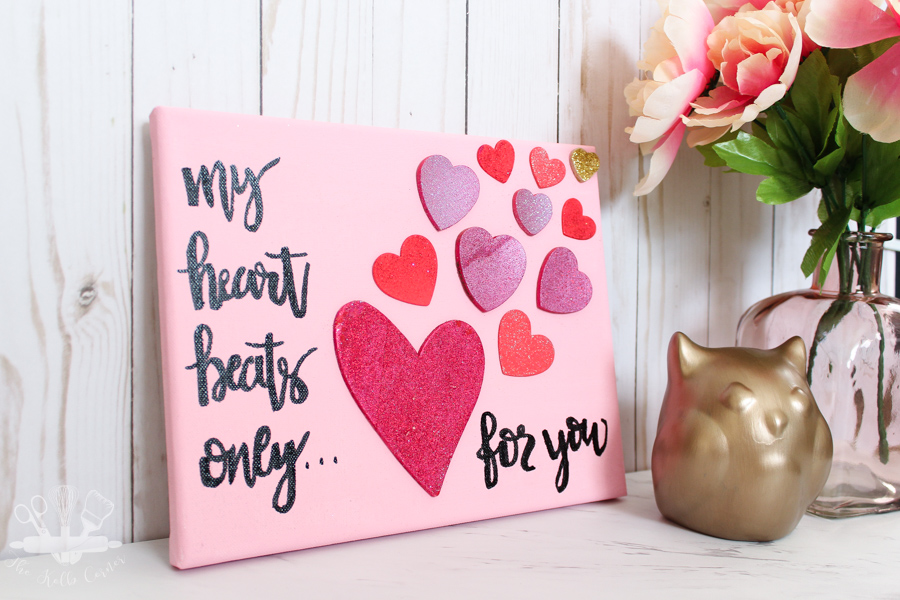 Easy Valentine's Day Canvas Art
Supplies You'll Need:
The first thing I did was paint the entire canvas, sides too, in a baby pink color. Since I was sent red and white Testor's Craft Paint in my kit, I mixed the two colors to get the right shade of pink.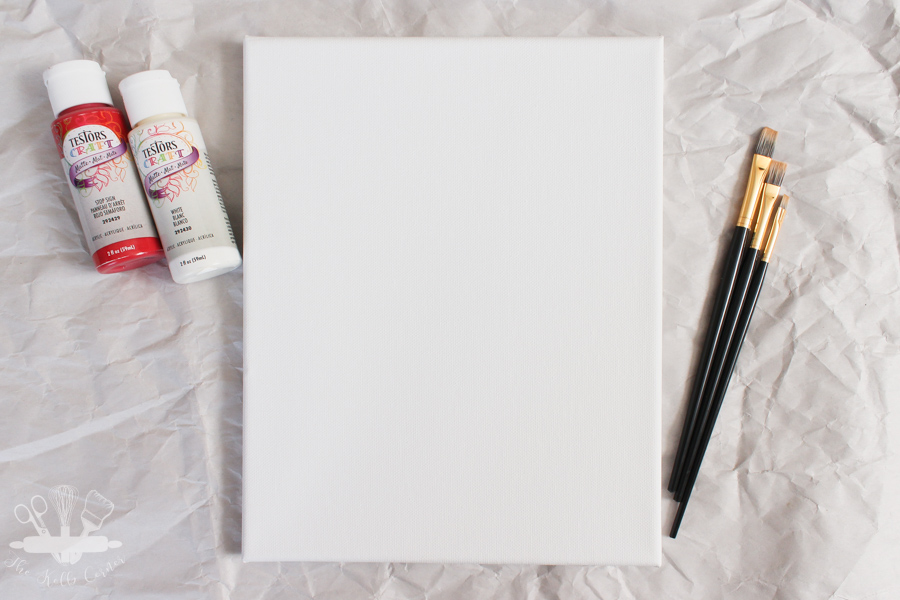 Then while the canvas dried, I painted different sizes of the wooden hearts in red and a slightly darker pink shade than the canvas. I saved the smallest size heart for last and painted it with Mod Podge, then sprinkled gold glitter on top. After the paint dried, I gave half of the hearts a coat of red glitter spray paint, and the other half silver glitter spray paint.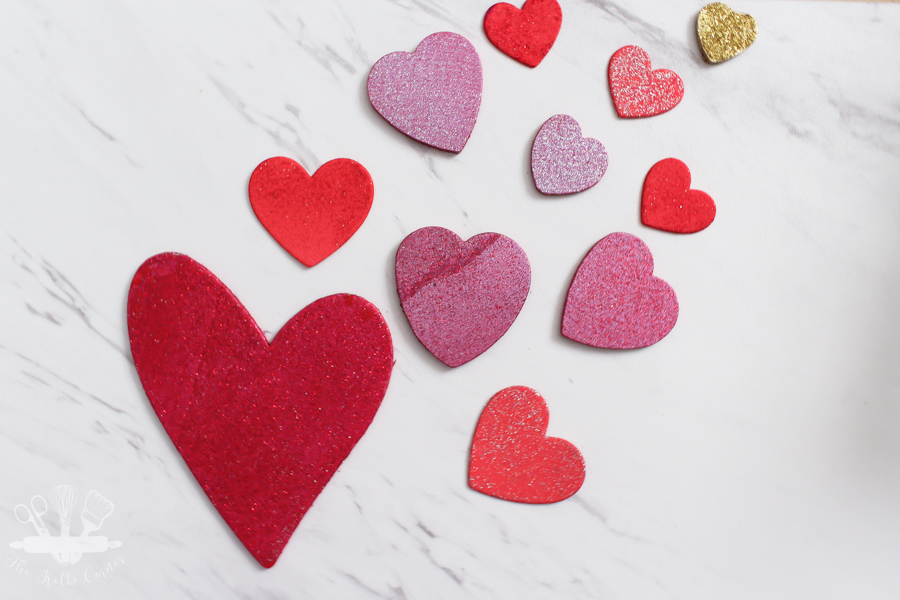 While the hearts dried, I wrote out "my heart beats only for you" on the dried canvas in pencil, then filled it in with the Sharpie paint marker.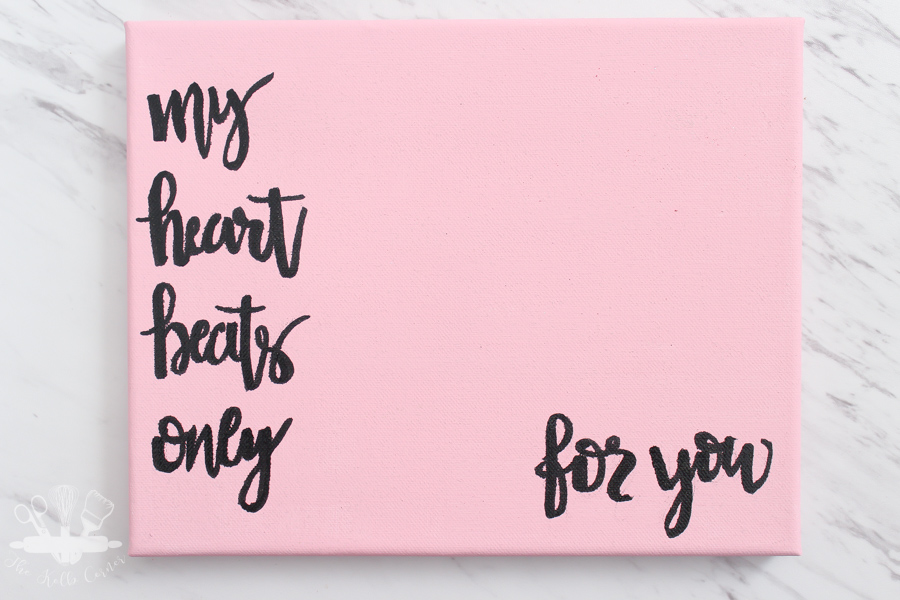 The last step was to add the hearts to the canvas. I wanted it to look like the smaller hearts were radiating out from the larger heart, metaphorically like a beating heart. So I arranged and rearranged until the placement was just right. Then I simply glued the hearts to the canvas with E6000 glue to make sure they would stay put.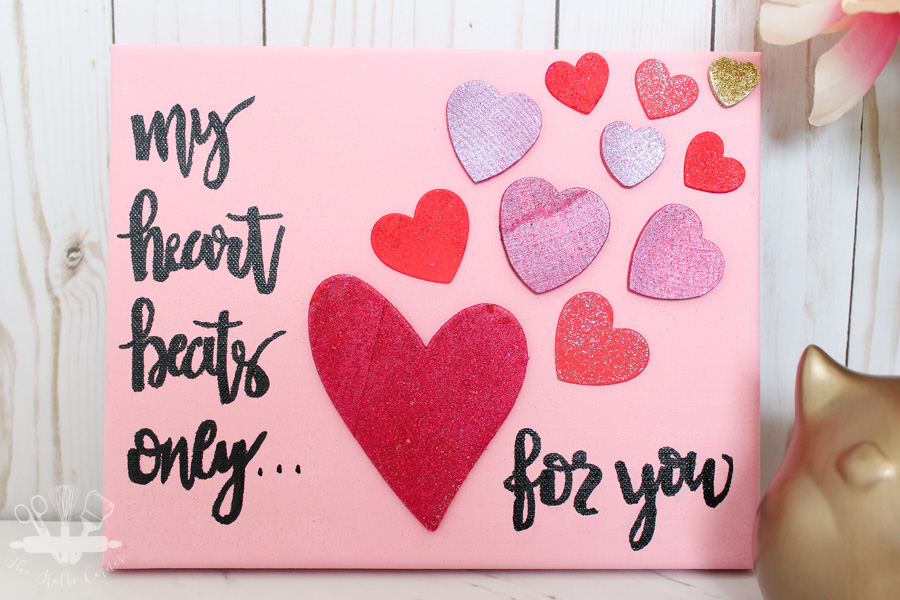 See how easy that Valentine's Day canvas art was to make? I think it would be so cute on top of a Valentine's Day mantle, or mixed in with another Valentine's Day display!
Make sure to check out my Valentine's Day Crafts and DIY page for more inspiration!!
Love this? Pin it for later!