Rustic Farmhouse Christmas Decor
This post may contain affiliate links for your convenience. Read our disclosure policy.
The best Rustic Farmhouse Christmas Decor for you to decorate your home with this Christmas season!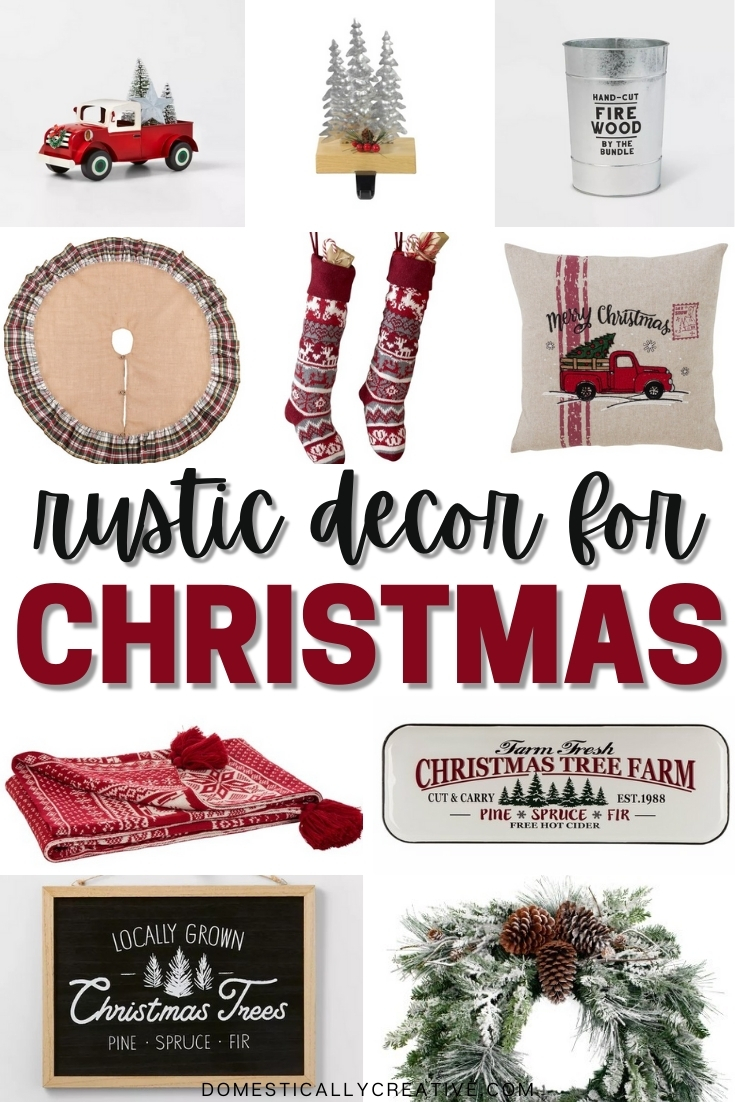 My husband and I are all moved into our new place in Missouri! We are just renting for now until we can find the perfect home here in the Midwest, but I am so happy to be so close to our families. I am already looking forward to spending Christmas with family this year and not just talking on the phone.
But, just because I'm not hosting Christmas doesn't mean I can't go all out with my farmhouse Christmas decor right? Ok, so I might tone it back a bit considering currently my house is COVERED in boxes from our move. We literally have walkways to get from one room to another. It's almost like we are on an episode of hoarders.
But that all is beside the point. I was daydreaming about decorating for Christmas the other day and decided to share with you some of the cutest Farmhouse Christmas decor I stumbled across. I am so glad that plaid is still in this season because I may have bought up a lot of plaid things after the season last year. I am looking forward to using it this season! And guys, how adorable is that little red truck?! I think it would be so cute tucked away under the Christmas tree.
Rustic Farmhouse Christmas Decor
This post was updated in October 2020 to reflect the current in-stock inventory. If you came over from Pinterest, it's possible the image you saw was from years prior and a product(s) may no longer be available from the retailer.
To get more details about a product, simply click on the image below to be taken to the retailer's website.

I think if I came home with any of these things my husband would make me go right back to Texas. He has been living in this house for the last month, just him and the cats. And he has survived with only an old futon, a full-size mattress on the floor, and just a few kitchen essentials(men right?) When the movers unloaded all of our stuff, and my husband saw what the house looked like, he said that he had no idea we had so much stuff. I told him if he thought the house looked scary then he shouldn't go in the garage. Of course, he had to check it out too, and when he opened the door all I heard him say was "Oh my God". I guess that means I'm not getting that new TV stand for the living room? 😉
Check out these other Rustic Christmas decor ideas:
Don't forget to pin it!