With Christmas just around the corner, everyone is busy trying to finish up their shopping. If you have a DIY-er on your list and you have NO idea what to get them, I've come up with 15 gift ideas for the crafter. Whether you are spending under $10, or you want to splurge, there is a little bit of every thing on this list.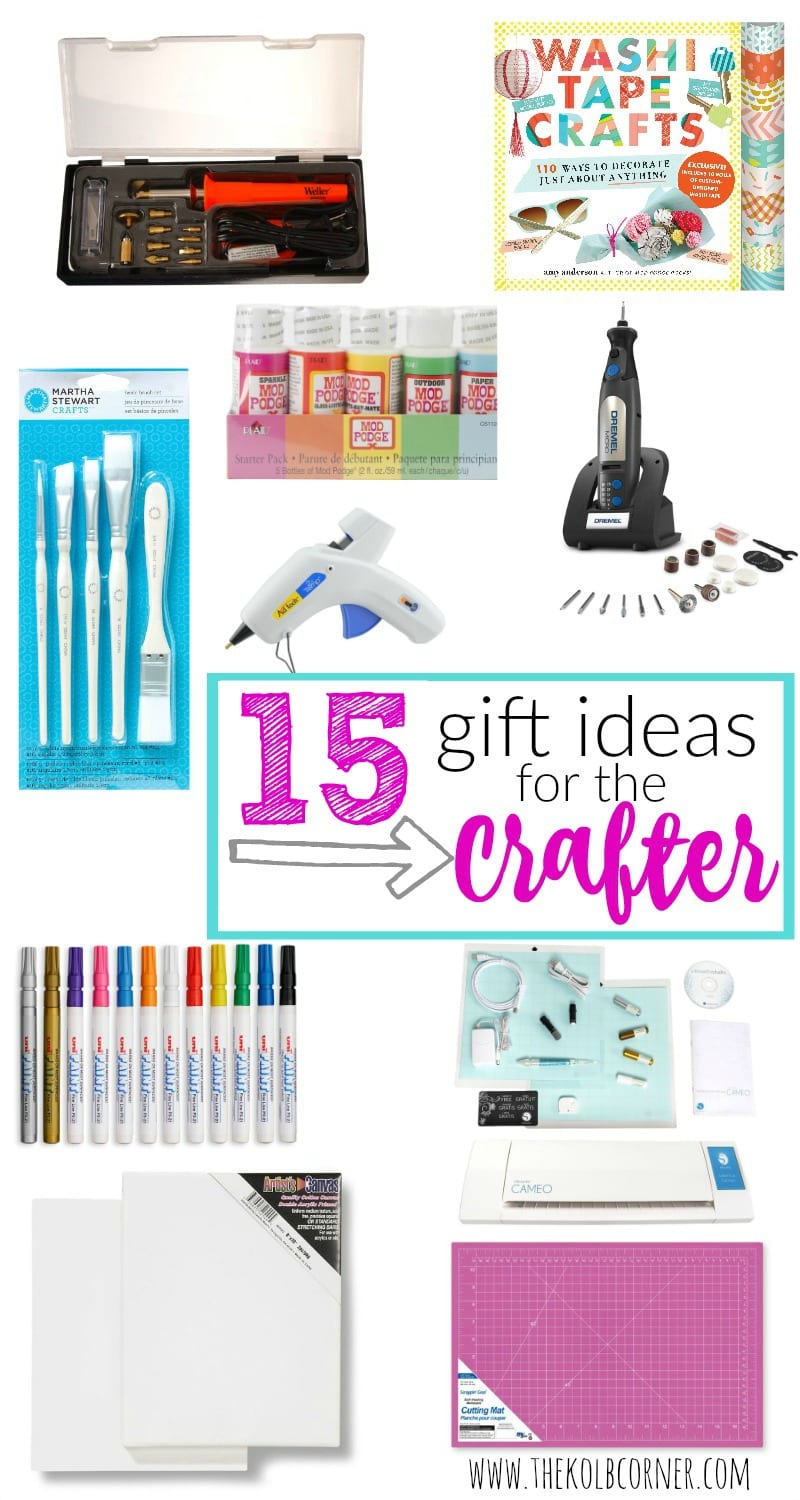 I fancy myself a crafter, so most of these items I have used myself. With that being said there are a few things that I haven't used (like the washi tape book or that storage cabinet), but would love to have myself. *hint hint hubby*
Under $10
Under $20
Under $50
Under $100
SPLURGE
And if you aren't sure if your crafter wants or needs any of these items, consider purchasing them a class from Craftsy. There are tons of different online courses to choose from–wood working, paper crafting, sewing etc. Your recipient will be able to choose which class he/she would like to take.