Thanksgiving is just a few weeks away here in the USA! Can you believe it?
My husband and I are just days away from moving out of our home in Texas and to our new temporary rental home in Missouri. That means this year we will be close enough to spend the holidays with our families! It has been YEARS since we have done so and I can barely contain my excitement!
But enough about me! Let's talk about the real star of this post–Thanksgiving! I hate that Thanksgiving kind of gets the short hand when it comes to decor and fun DIY projects. In September everything explodes in FALL (not that I'm complaining), then October is all about Halloween, and November 1st it's Christmas everywhere. Where is the love for Thanksgiving??
That's why I rounded up some free Thanksgiving printables for you to use for your very own Thanksgiving Day festivities, or just to admire for the sake of admiring an otherwise forgotten about holiday (at least in my eyes). Enjoy!
Thanksgiving Table Decor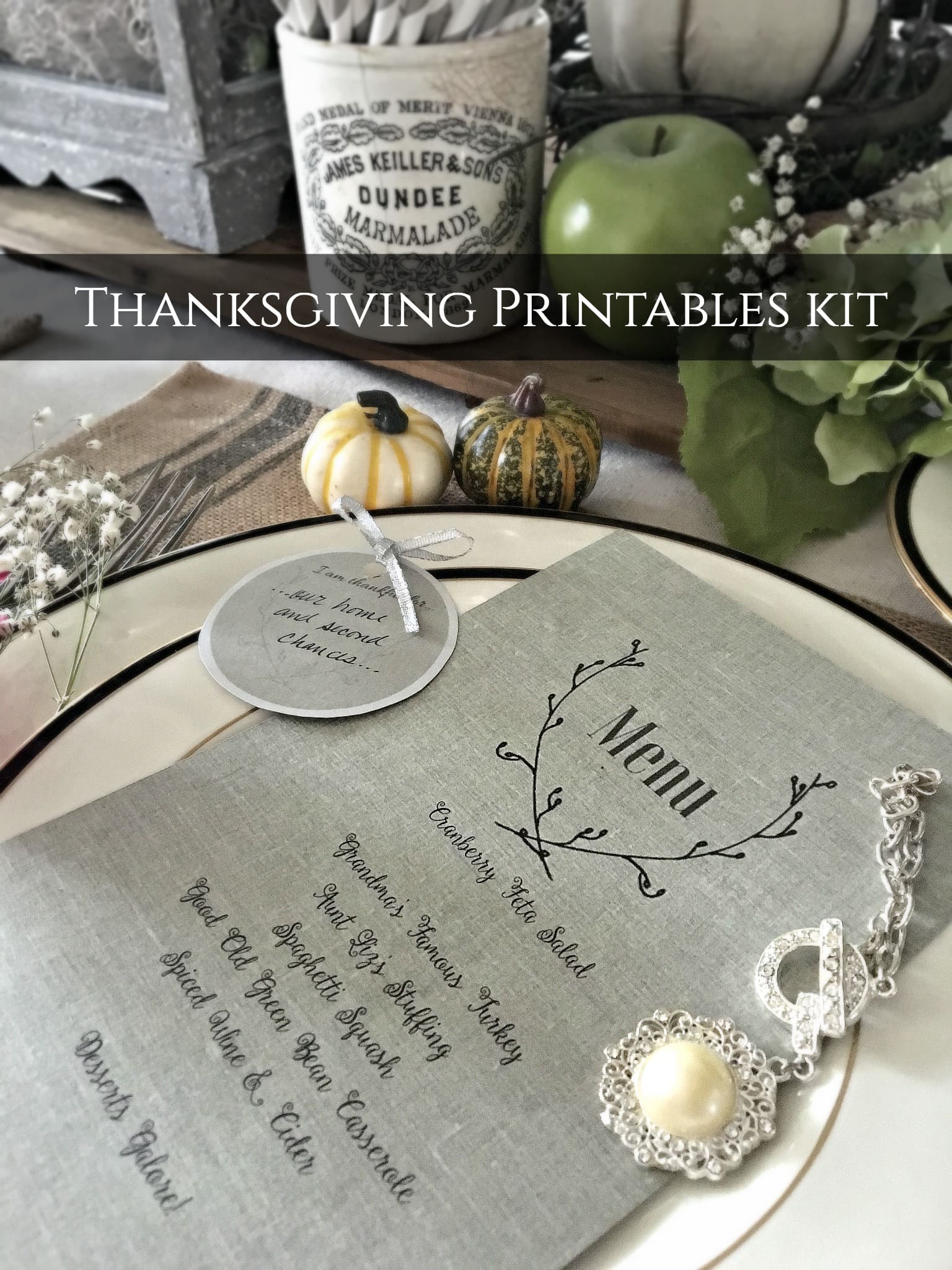 ---
Thanksgiving Games
---
Thanksgiving Food
---
Thanksgiving Decor
---
Thanksgiving Day Prep
---
Be Thankful
Looking for more Fall and Thanksgiving Decor ideas?
Don't forget to pin it!