Whole Wheat Pizza Dough in the Bread Machine
Here's a fool proof bread machine recipe for whole wheat pizza dough. There's no extra rise time or pre-baking needed. Simply roll, top and bake!
In our house, we do pizza Friday's. I love making our pizza dough from scratch especially using our bread maker. It's so nice to just put the ingredients in, hit a button and let the bread maker do its thing! Well since our 30 days of real food challenge, I've been trying to eat more whole grains, including whole wheat bread. I needed to figure out how to make a whole wheat pizza dough, without the dense taste.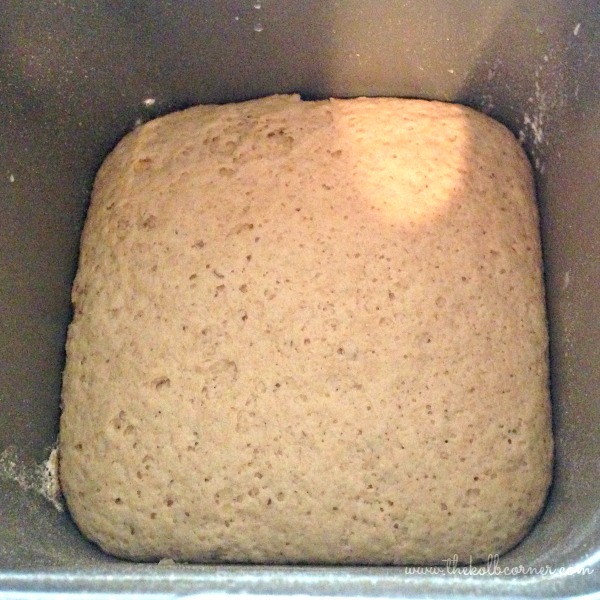 I had been using the dough recipe that I used in this white pizza with chicken and herbs recipe. The other day, though, I happened across my bread machine's original recipe book. Did you know that some bread machines are capable of making jams?! Mind.Blown.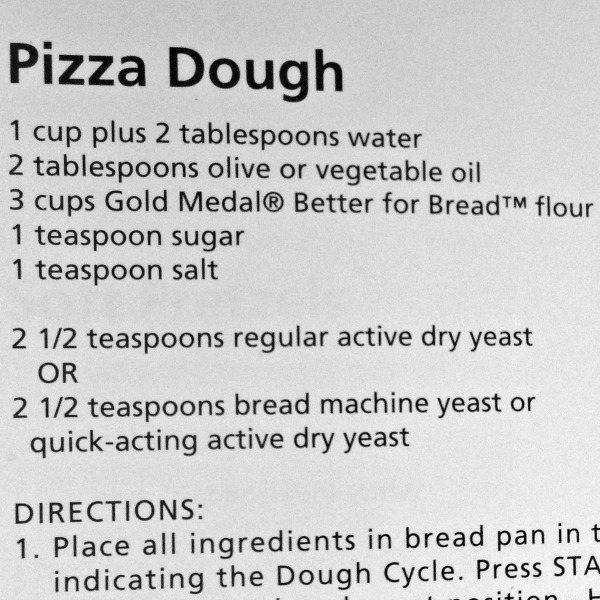 I didn't capture it in the picture, but below the recipe it does specify to make a whole wheat version, substitute 1/2 of the bread flour for whole wheat flour. Well, I didn't read it close enough and I substituted ALL of the bread flour with whole wheat flour. And that folks is exactly how I come up with new recipes! Yep, completely by accident because I cannot read.
I'm OK with it though because most of the time those accidents turn out to be fantastic and tasty. This whole wheat pizza dough was so fantastic, in fact, that I made a second batch again a few nights ago, just to make sure that I was on to something.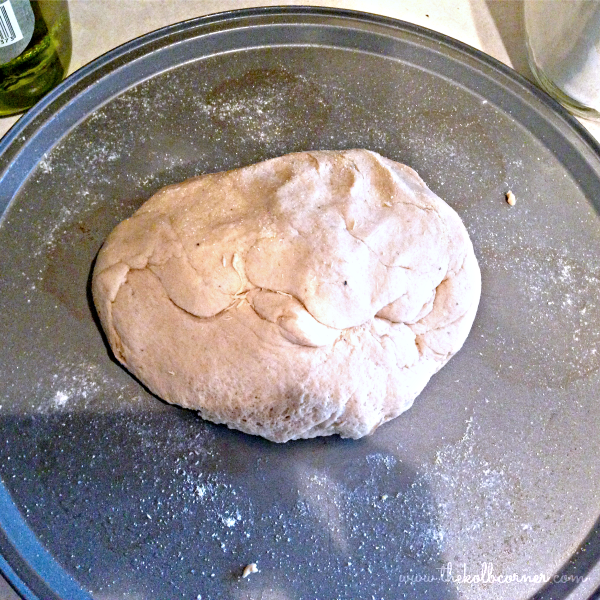 Tips for Making Pizza Dough in a Bread Machine
Add the ingredients in the order that your bread machine recommends. Most machines will tell you to add the wet ingredients first then the dry and the yeast last. Getting the yeast mixed in with the liquids and sugars first can ruin your dough, especially if you are using the delay setting.
Make sure the dough hook and pan is sitting securely in place! I've made the mistake of not seating the pan completely and that causes the machine to not mix the ingredients. You'll end up with a hard ball of half mixed ingredients!
Can I freeze the leftover whole wheat pizza crust?
Yes you can! This whole wheat pizza dough recipe makes one very large thick crust pizza or 2 regular crust pizzas. You can freeze the dough by simply wrapping the dough ball in plastic wrap, then wax paper and storing in a large freezer bag. To use, thaw completely. An hour before using, let it come to room temperature in a bowl covered in plastic wrap. Roll out, top and bake as normal.
Does the pizza dough need to bake before topping?
With this whole wheat pizza dough, there is no pre-baking required. When the dough cycle is through, turn the dough out onto a floured surface and roll into a flat circle. It's ready to be topped and baked. I even made ours a "stuffed crust" version, by cutting small strips of cheese and rolling it up into the crust.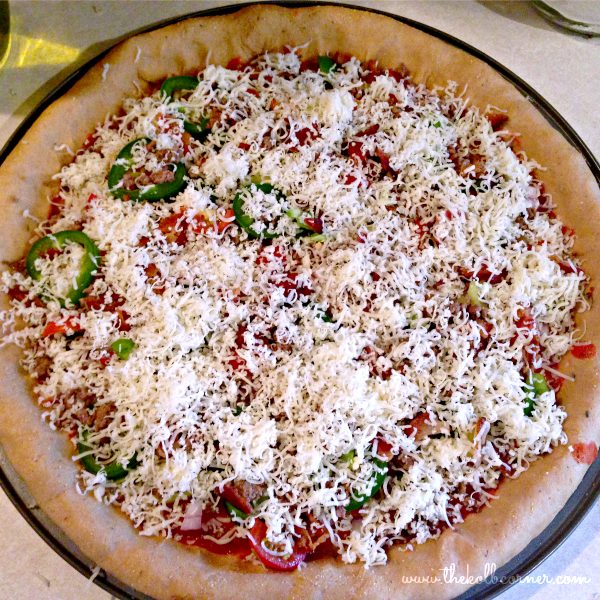 Once topped, brush some garlic olive oil onto the crust to give it more flavor and help the dough get golden brown. You will want to bake at 400 for 15-20 mins or until the crust is completely cooked through and golden brown.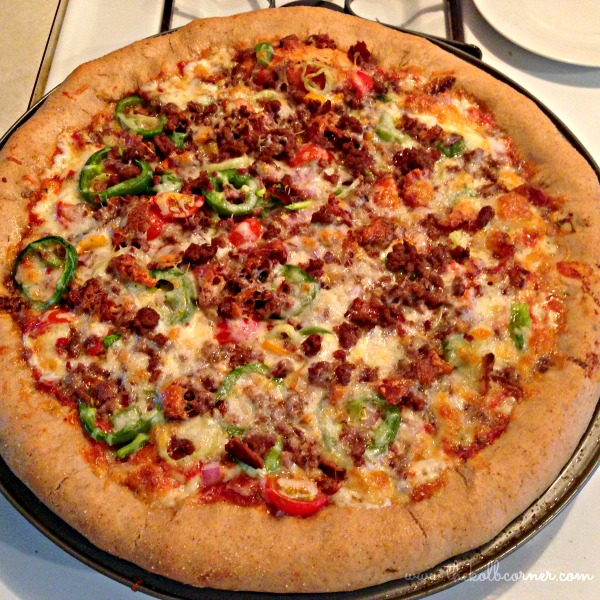 I'm so glad I made the initial mistake with the whole wheat flour and discovered a new recipe for whole wheat pizza dough. We no longer have to buy pizza crusts and can feel good about our pizza Friday's!
You may also like these bread recipes:
Don't forget to pin it!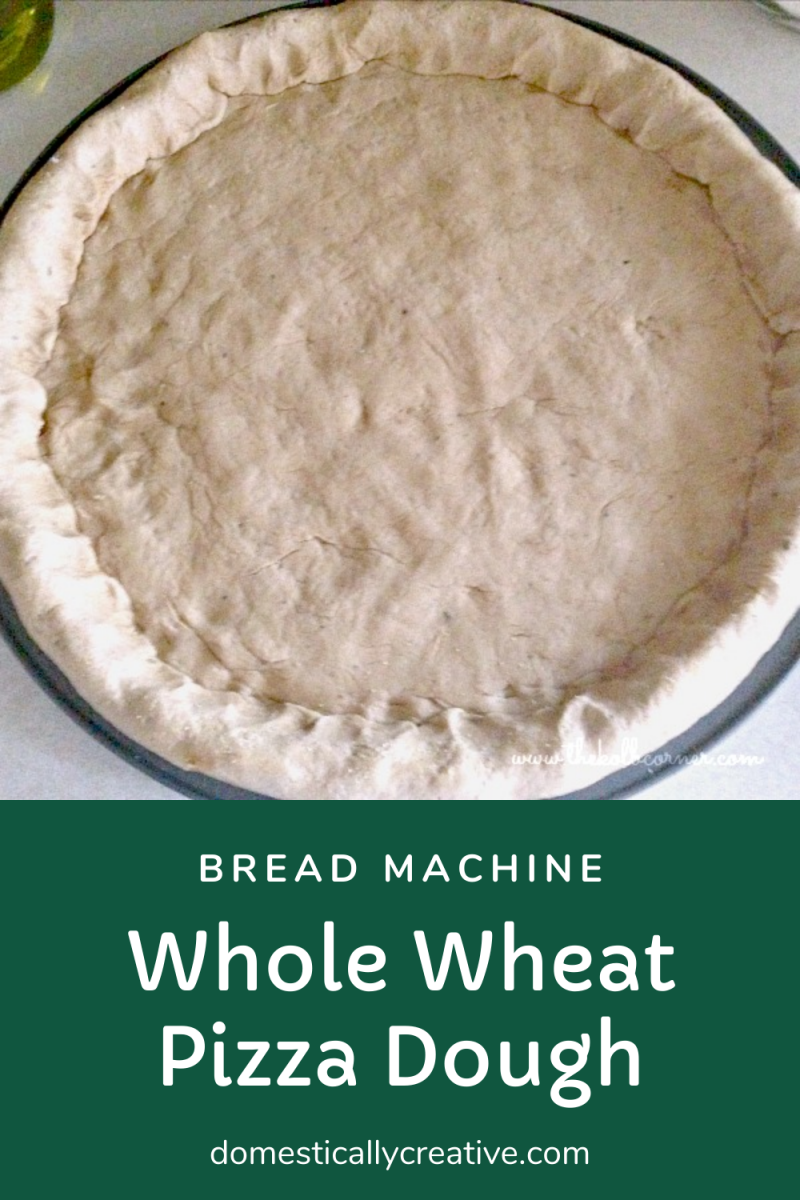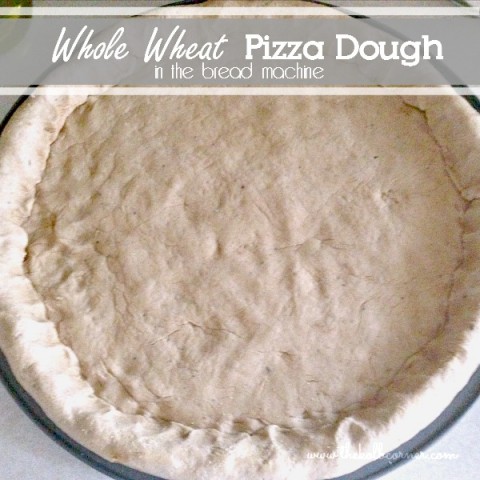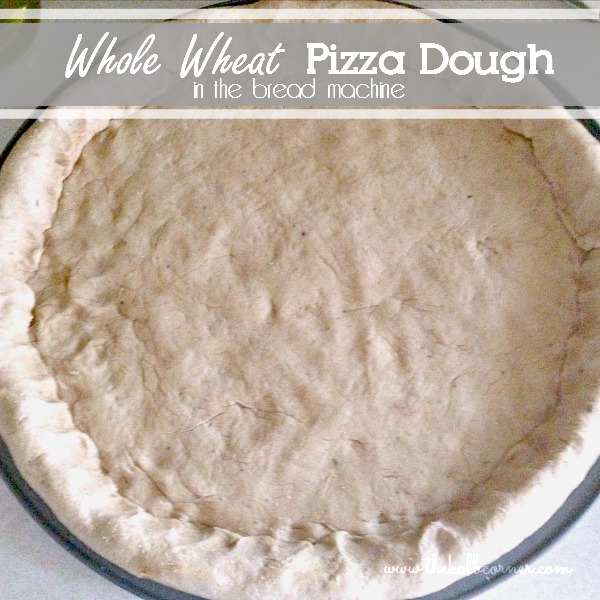 Whole Wheat Pizza Dough in a Bread Maker
Cook Time:
2 hours
20 minutes
Total Time:
2 hours
30 minutes
Ingredients
1 cup plus 2 tbsps warm water
2 tbsp olive oil
3 cups whole wheat flour
1 tsp sugar
1 tsp salt
2 1/2 tsp active dry yeast
1 tsp oregano, optional
1 tsp basil, optional
1 tsp garlic, optional
Instructions
Place ingredients, in order, into the bowl of a bread machine.
Select dough cycle and let the bread machine do it's thing.
Once the dough cycle is complete, roll out dough onto a floured surface and divide dough in 2. See notes below if only using 1 dough.
Preheat oven to 400 degrees.
Roll each dough out onto a greased and floured pizza pan.
Top with favorite ingredients and sauce.
Bake at 400 for 15-20 minutes, until golden brown and cooked through.
Notes
This recipe can make one very large thick crust pizza or 2 regular crust pizzas.
You can freeze the dough by simply wrapping in plastic wrap, then wax paper and storing in a large freezer bag. To use, thaw completely. An hour before using, let it come to room temperature in a bowl covered in plastic wrap. Roll out, top and bake as normal.

Adapted from from the Oster bread machine recipe book