Low in added sugar and high in protein, this blueberry peach smoothie is a great way to start your day or give yourself a boost of energy to get through the midday slump.
Since getting back from vacation my husband and I have been watching what we eat.
One of the hardest meals for me to eat better is breakfast. See, I'm not big on eating a huge breakfast. Even as a kid I never liked starting out the day eating a big meal that would just weigh me down.
Not only do I not enjoy eating a big breakfast, I simply don't have the time. I swear I am ALWAYS running late. It doesn't matter what time I get up, I just can't seem to get out the door on time.
That's where this blueberry peach smoothie comes in. It's packed full of nutrients and antioxidants, and has almost no added sugar. Plus it's full of protein to keep you full and energized.
The best part is that it doesn't take long to make–5 minutes tops!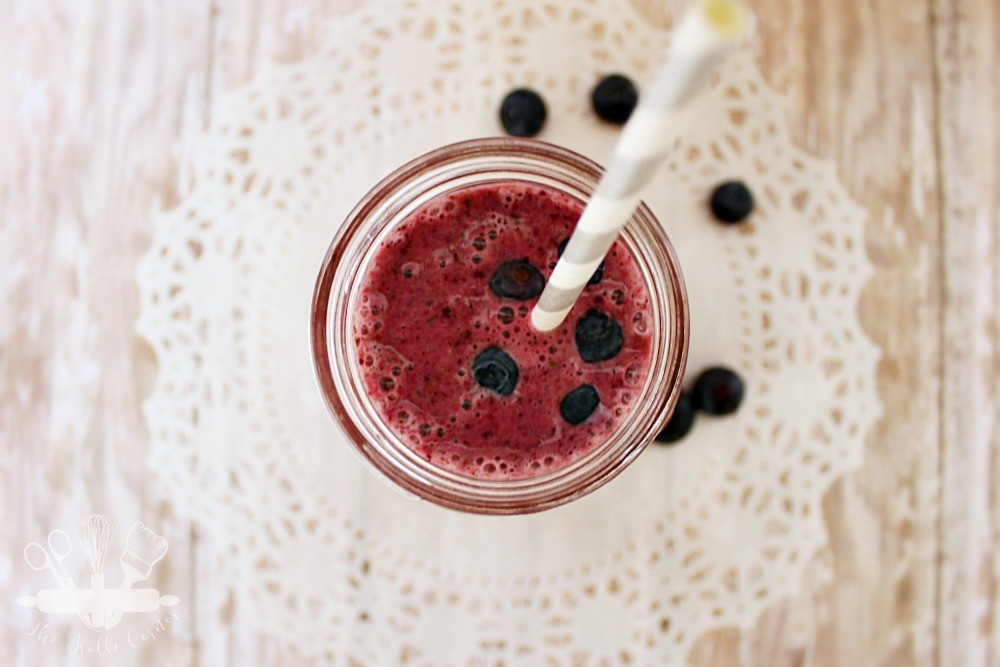 Instead of making coffee in the mornings, I can whip up one of these blueberry peach smoothies. No extra time lost, and I am still running just as late as I normally am 😉
Blueberry Peach Smoothie
A creamy blend of blueberry, peach and orange juice make this the perfect energizing morning smoothie to kick start the day.
Ingredients
3/4 cup frozen blueberries
3/4 cup frozen peaches
1/2 cup Spinach
1/2 cup plain greek yogurt, (or vanilla, but it tends to have a lot of added sugar)
1/4 cup orange juice
1/2 cup water, (may need more or less to thin out)
Instructions
Combine all ingredients in a blender.
Pulse to chop up frozen fruit, then blend until creamy and smooth.
Serve immediately and enjoy!
Nutrition Information
Serving Size

1 grams
Amount Per Serving
Unsaturated Fat

0g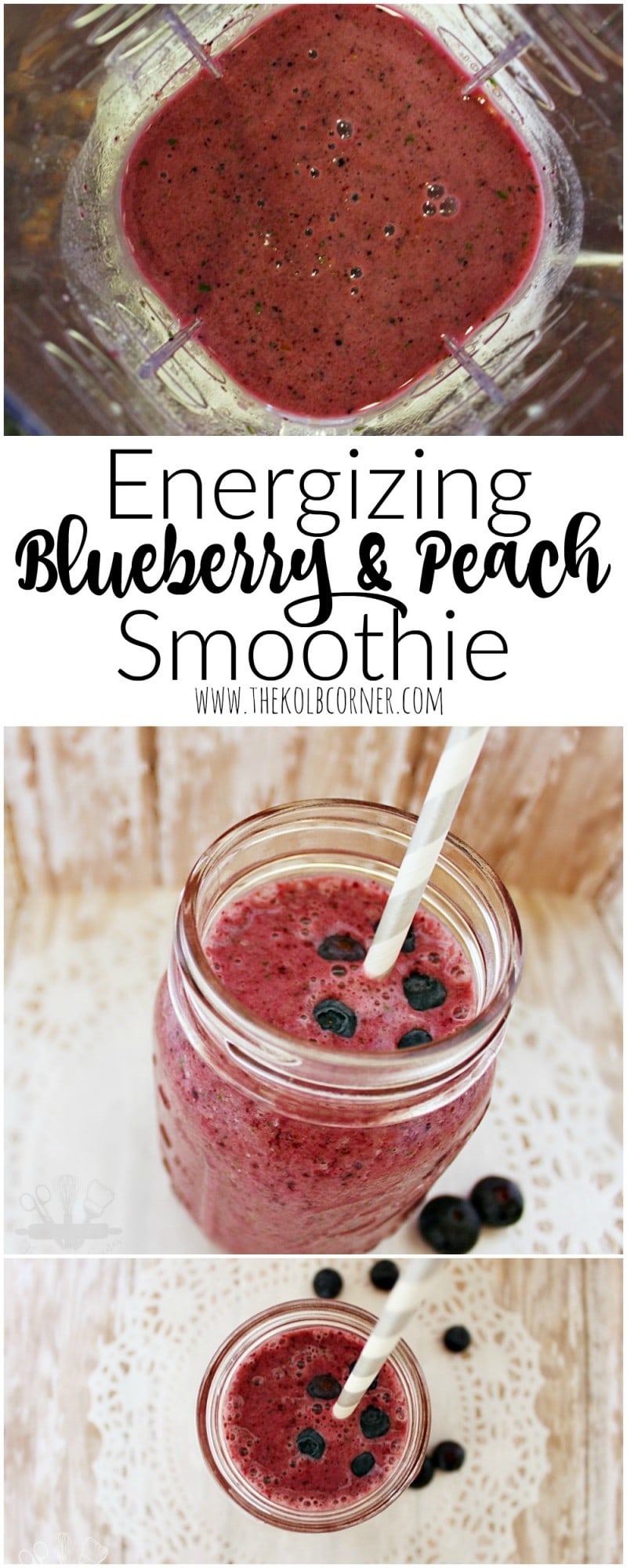 Here's some other recipes you may enjoy!