Love a good Girl Scout cookie? Check out these mouthwatering Girl Scout Cookie Recipes!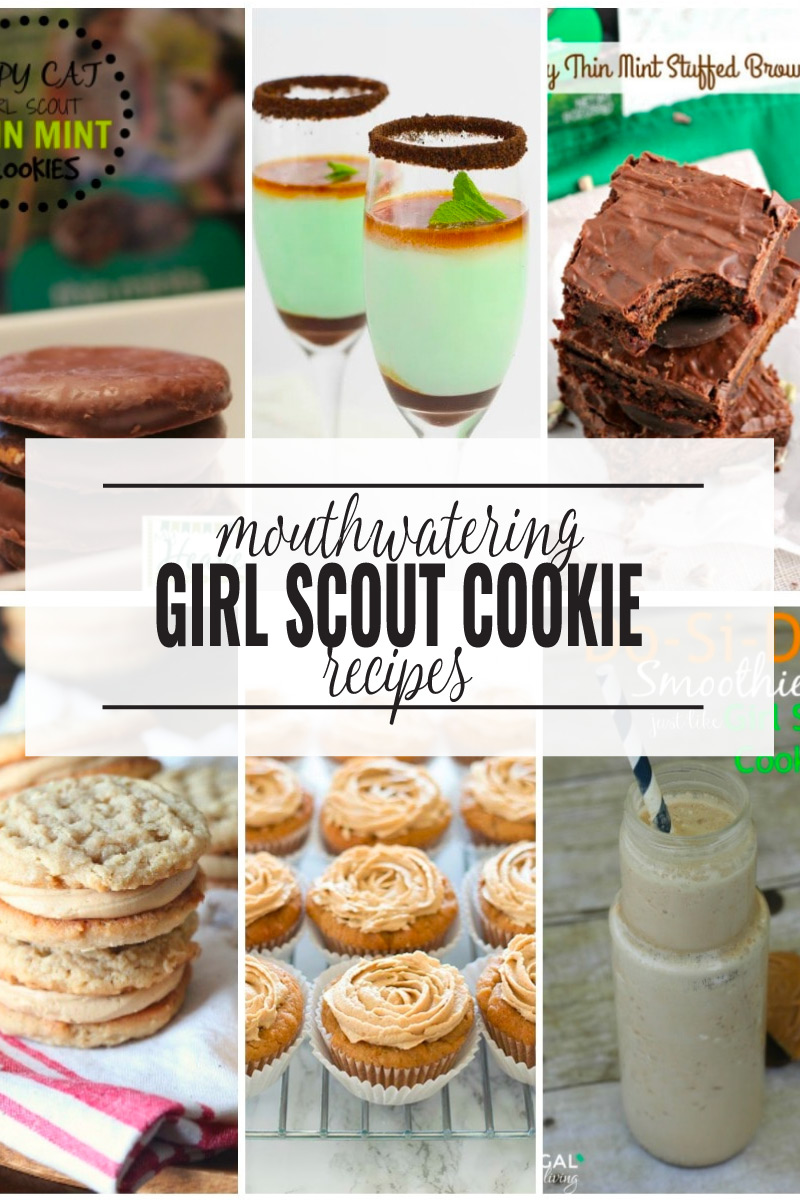 Are you a huge fan of Girl Scout cookies? Ok, that was probably a silly question, of course you are! That's why we're friends after all, right?
Fun fact, I was picking up some groceries at Aldi a few weeks ago and noticed they have their own version of Samoas, Thin Mints and Tag A Longs. Who knew? Of course, being curious I decided to try some of the Samoa copycat cookies. For less than $2 I was pretty impressed with how delicious and close to their original counterpart they were! Now, they aren't the same as opening up a box of those sweet, chewy, overpriced Girl Scout cookies, but for a fraction of the cost they were pretty dang good.
That got me thinking about the many homemade recipes you see floating around Pinterest for all of my Girl Scout cookie favorites. So that's why today I'm sharing 15 mouthwatering Girl Scout cookie recipes you'll definitely want to try.
Samoas/ Caramel Delights
Lemonades
Tagalongs/ Peanut Butter Patties
Thin Mints
Do-si-dos
Of all the cookies, Samoas are mostly definitely my favorite, followed closely by Lemonades. Which Girl Scout cookie is your favorite?