Free Printable Whiskey Gift Tags
This post may contain affiliate links for your convenience. Read our disclosure policy.
If you have a whiskey drinker on your gift list this year, why not give them a gift they'll actually love? A bottle of whiskey! And no gift is complete without a fun tag, like these completely free printable whiskey gift tags with a little bit of pun rolled in.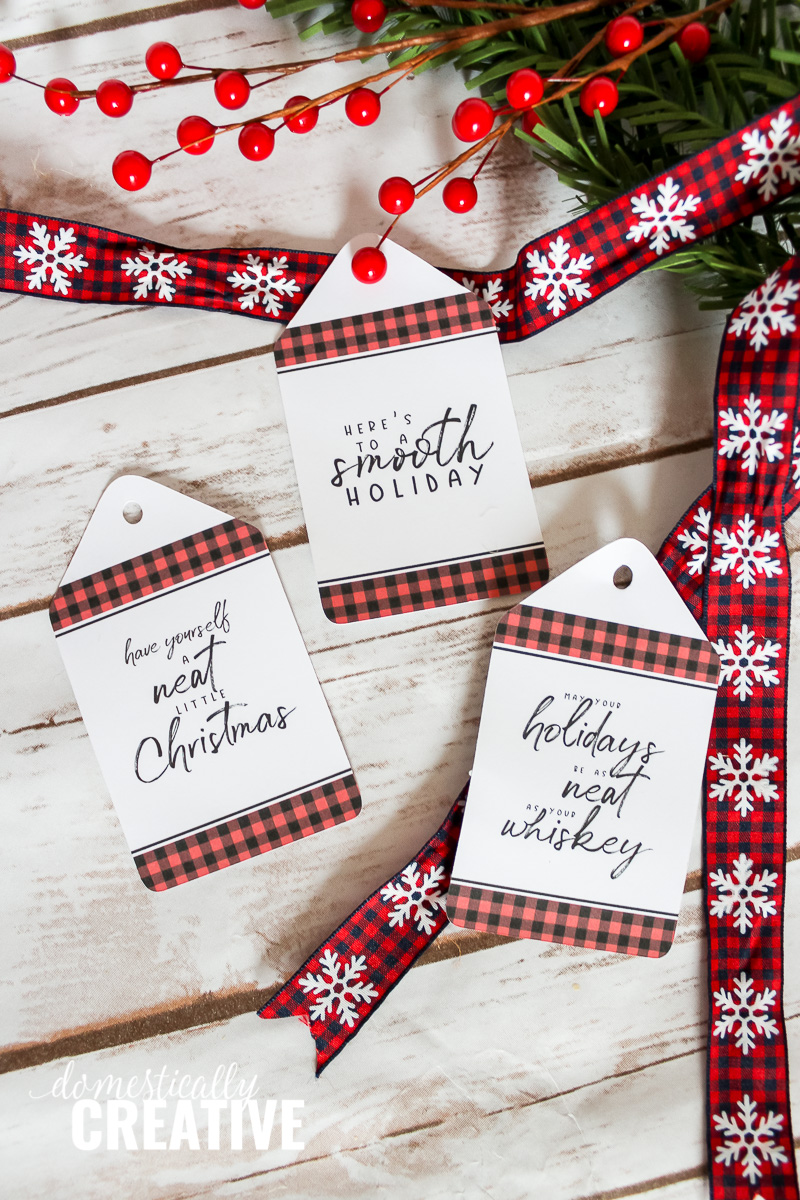 I am back with another day of the 12 days of Christmas series and today is all about pretty presents and wrapping ideas. Well, I'm sharing these witty printable whiskey gift tags and a few ideas on how to wrap the bottle. Check it out below.
Free Printable Whiskey Gift Tags
I have several whiskey drinkers in my family (and no we are not alcoholics!) including my husband and brother in law. This year I thought I would come up with a fun way to gift them a bottle of their favorite with these witty printable whiskey gift tags. Of course they feature this years Christmas theme of red buffalo check!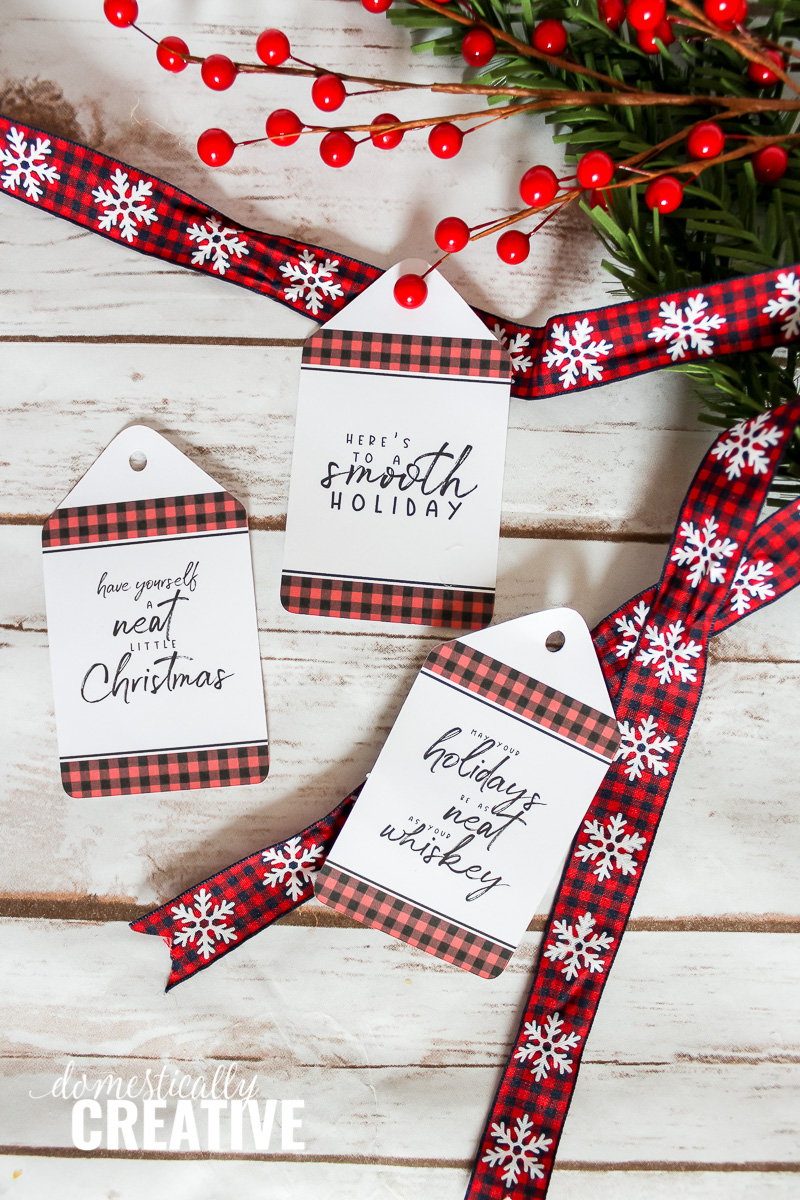 The fun part of gifting a bottle of alcohol, is the wrapping. Sure you could place the bottle in a wine/liquor gift bag and call it a day. OR you could decorate the bottles with a witty tag to go along with the whiskey. If you are gifting wine this year, don't worry, I have some printable gift tags for wine too!
One inexpensive way to wrap your bottle of liquor is to use the brown paper sack it came in! Dress it up with some some washi tape or stamps, or just leave it plain with a bow and tag!
You could even just let the beautiful design of the whiskey bottle speak for itself, and just add a bow and tag.
Or, if you are lucky enough, you may be able to find a bottle already in a festive bag boasting their logo and design like this Bulleit burlap bag!
Either way, the recipient is sure to be grateful for the gift because it's something they truly love 😉
Snag these printable whiskey tags by following the link(s) below. They are sized at 3″x4.25″. I chose to use the print and cut setting on my Silhouette software to print the tags and then cut in the shape of a gift tag. Simply printing the tags as rectangles and punching a hole works great too!
More Creative Gift Wrap Ideas
Love this? Pin it!