How to Make a Wooden Pumpkin Fall Sign
Create this welcoming wooden pumpkin fall sign for your front porch with just a few pieces of scrap wood.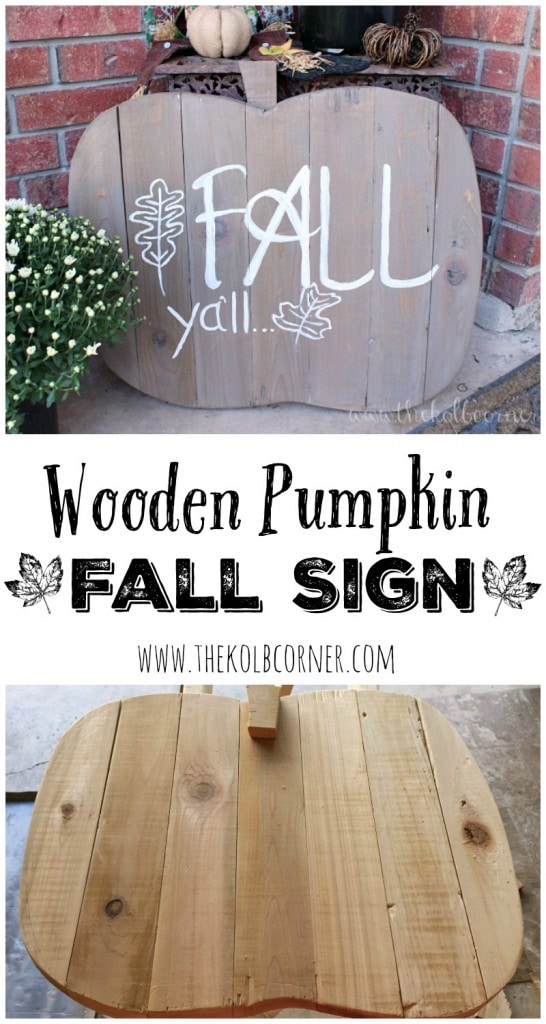 A while ago, a friend of mine called me to ask if I had any need for a bunch of cedar fence pickets that had been cut to about 2′ in length. Her husband had gotten them for a project but never got around to completing it.
She was cleaning out her garage and wanted them gone. I said yes, knowing that the fence pieces would probably have the same fate in my garage, but I'm the type of person that likes to collect hoard pieces of wood–you never know when inspiration will strike!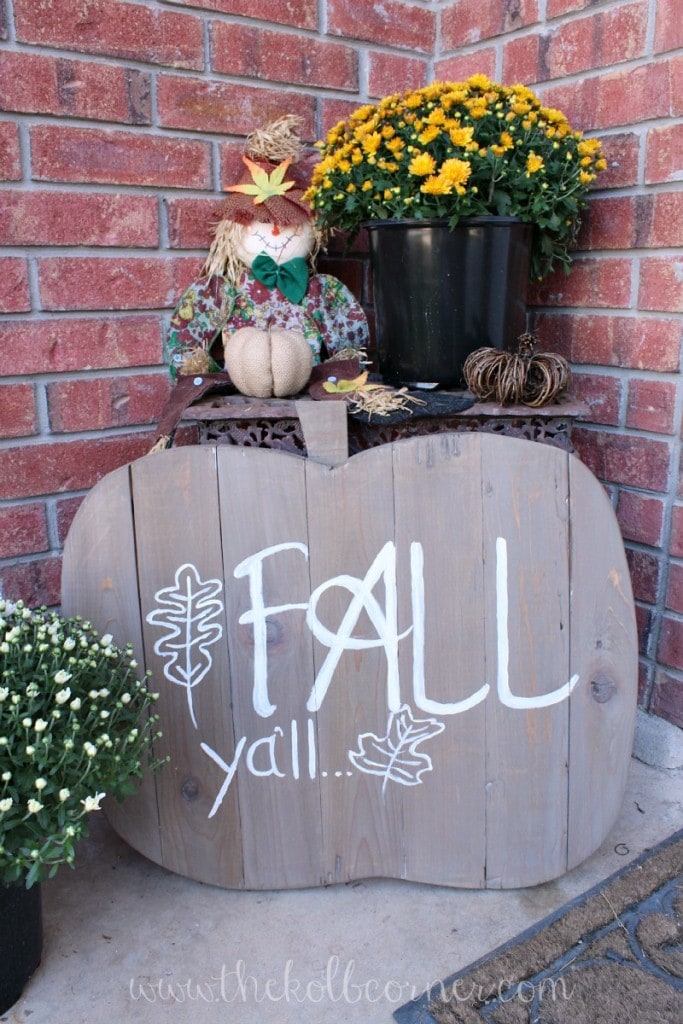 Well, inspiration struck last weekend. After seeing so many of these wooden pumpkins on Pinterest, I knew I wanted to make my own. My front porch is pretty boring, and I thought one of these would make a statement. Plus I've been needing a project to try out the Jig Saw hubby got me for my birthday.
The cedar fence pickets were the perfect boards for this wooden pumpkin, and I used a little bit of stain to give it a sun-faded, worn look.
How to Make a Wooden Pumpkin Fall Sign
What you'll need:
6 1×4's cut to 24″
2 1×2's cut to 18″
Nail gun or hammer and 1″ nails
Foam brush or rag
White acrylic paint
Small paint brush
How to build
Start by laying out 1×4's vertically together to form a rectangle. Draw out desired pumpkin shape to follow when cutting. Flip boards over to expose backside.
Apply a small amount of wood glue to one side of 1×2's and press down to the backs of 1×4's.
Nail in place and let glue dry-about 2 hours.
Using Jig Saw, cut out pumpkin shape you traced earlier.
Using a scrap piece of wood for the stem, nail it in from the back of the sign.
Apply "sunbleached" stain, and let dry. Then apply coat of "espresso". This combo makes the wood look worn. For extra weathered effect, dry brush on some white chalk paint.
To paint the design, I traced out what I wanted, then used acrylic white paint to go over top.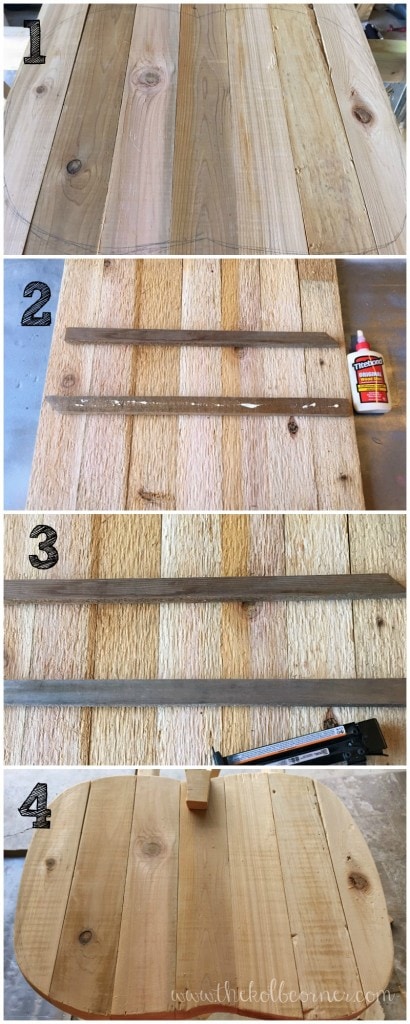 This wooden pumpkin adds the perfect finishing touch to my Fall front porch. I am usually not one to decorate the front of my house a lot, but I do like to buy some pretty mums each year.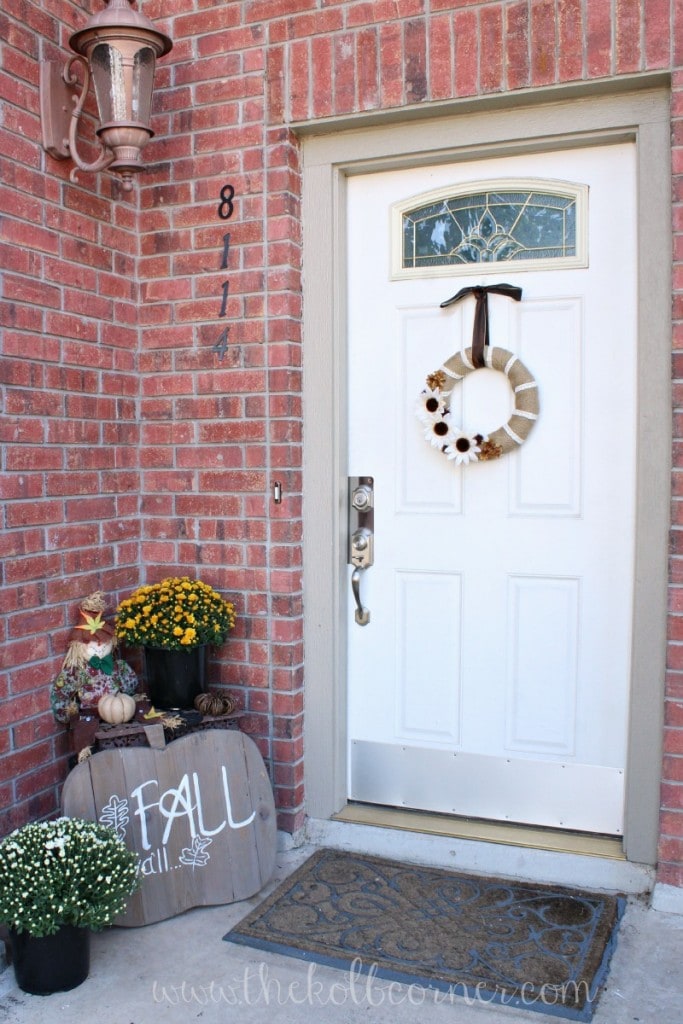 What do you think? How are you decorating for Fall?
More fun Fall decorating ideas: