Simple DIY Faux Succulent Planter
This post may contain affiliate links for your convenience. Read our disclosure policy.
Love succulents but have a hard time keeping plants of any variety alive? Check out this faux succulent planter that you can make yourself. The best part is it's black-thumb proof!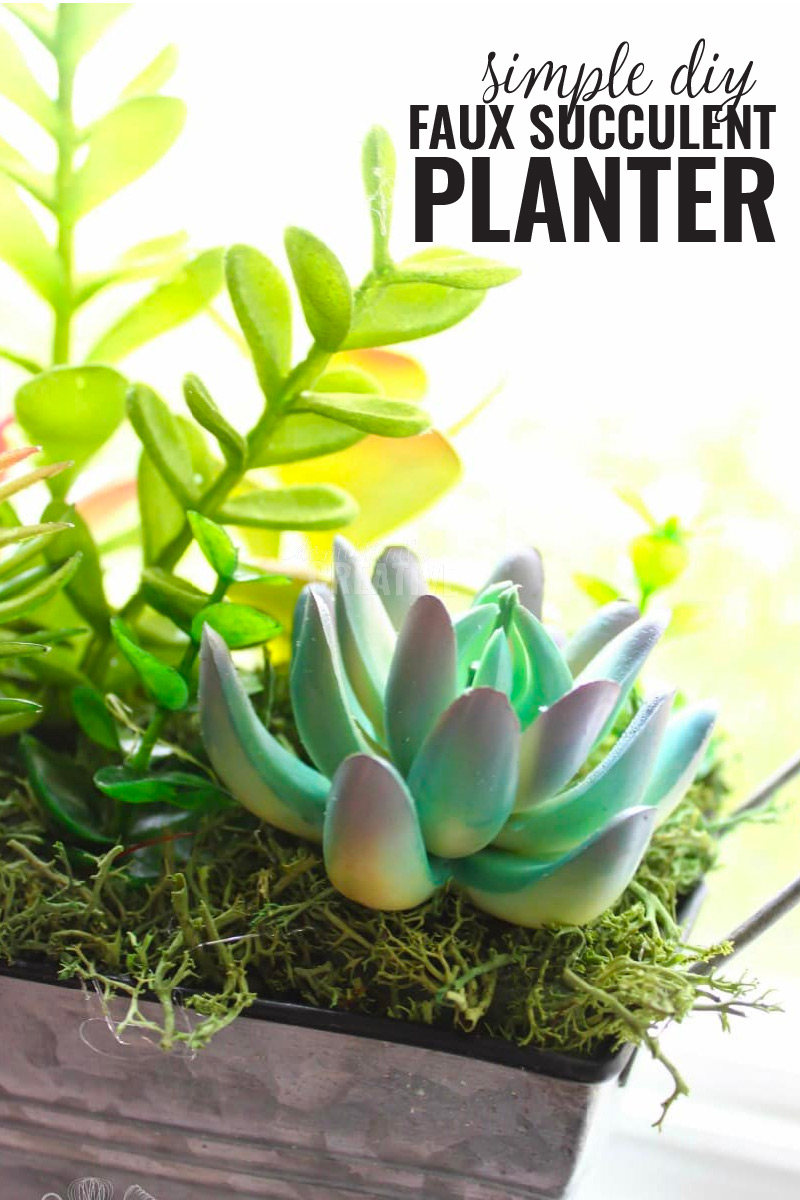 I took a bit of a break this week on Spring cleaning and organizing my home while my mom was in town visiting for Easter. I'll be back next week with more organizing posts!
While my mom was visiting, we walked around the San Antonio Botanical Gardens. There was so much in bloom!! Probably my favorite part was the succulent garden.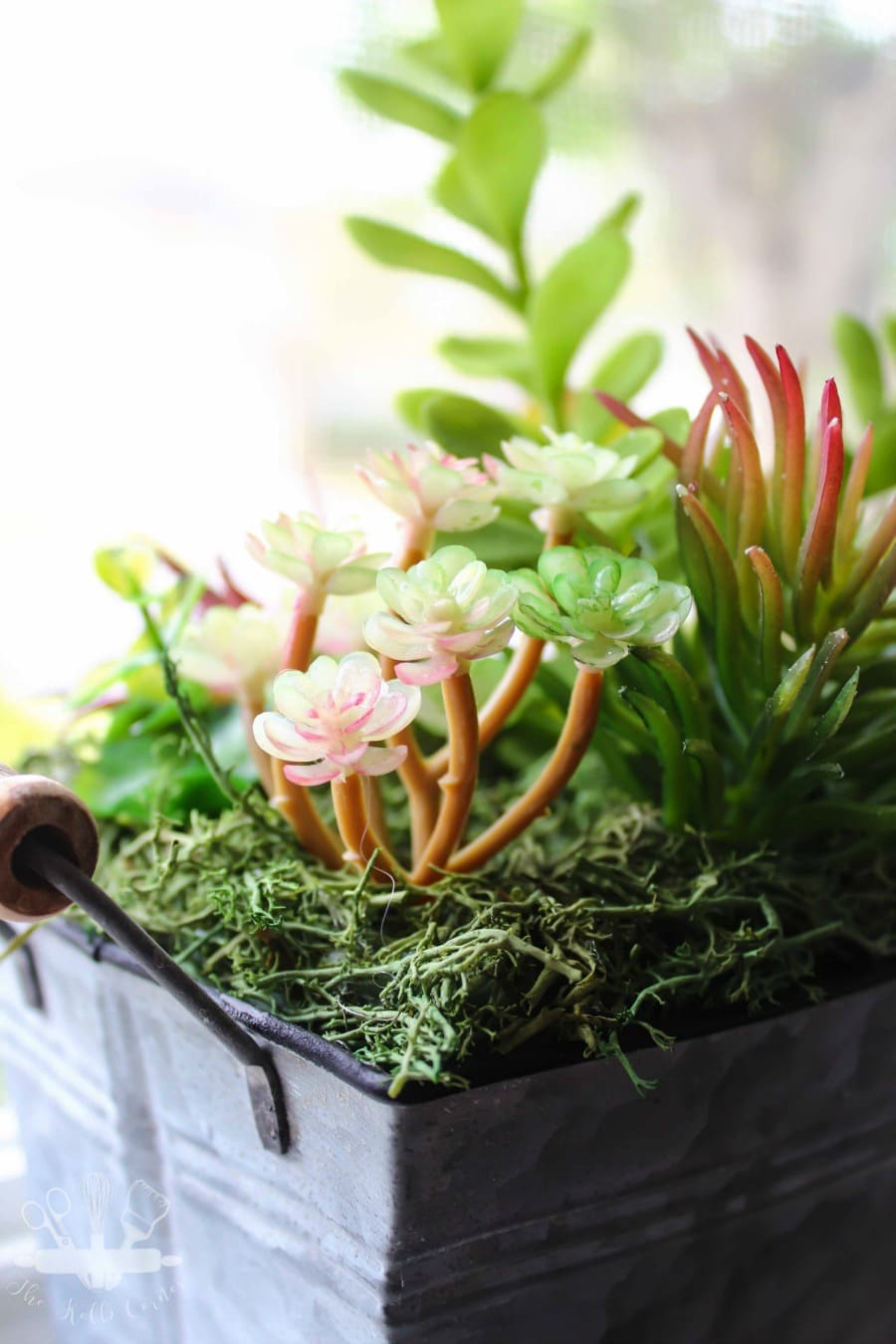 I have a slight obsession with succulents and have been wanting to create my own cute planter for inside. I have a few planted outside, but I don't have to worry about them dying here in Texas. If I had live ones inside, they may not do as well, since I tend to kill indoor plants.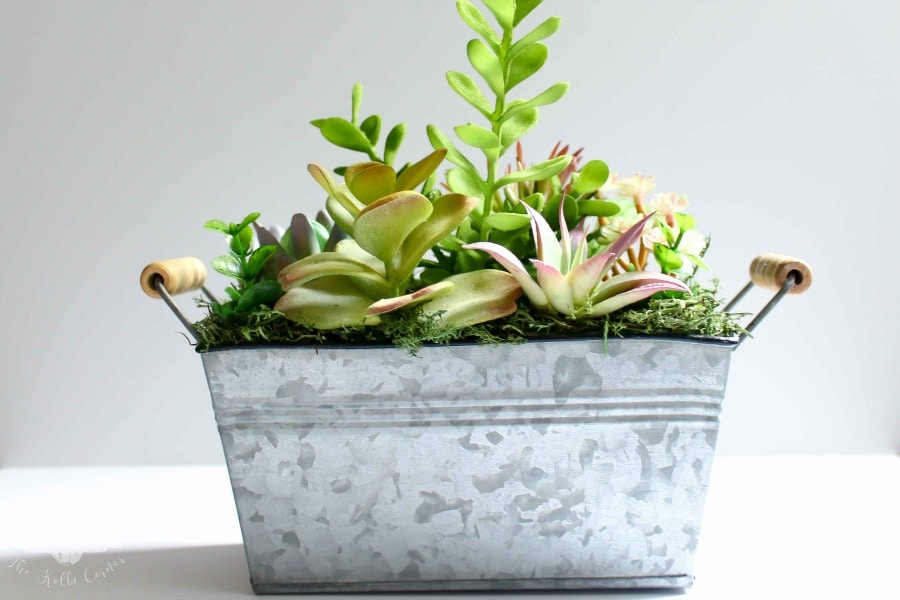 When I saw these faux succulents at Dollar Tree, I knew I could make a DIY faux succulent planter that I wouldn't have to worry about killing in the house. Plus at $1 a piece, the price didn't break the bank! Then I found the perfect little bucket at Hobby Lobby and the idea was solidified!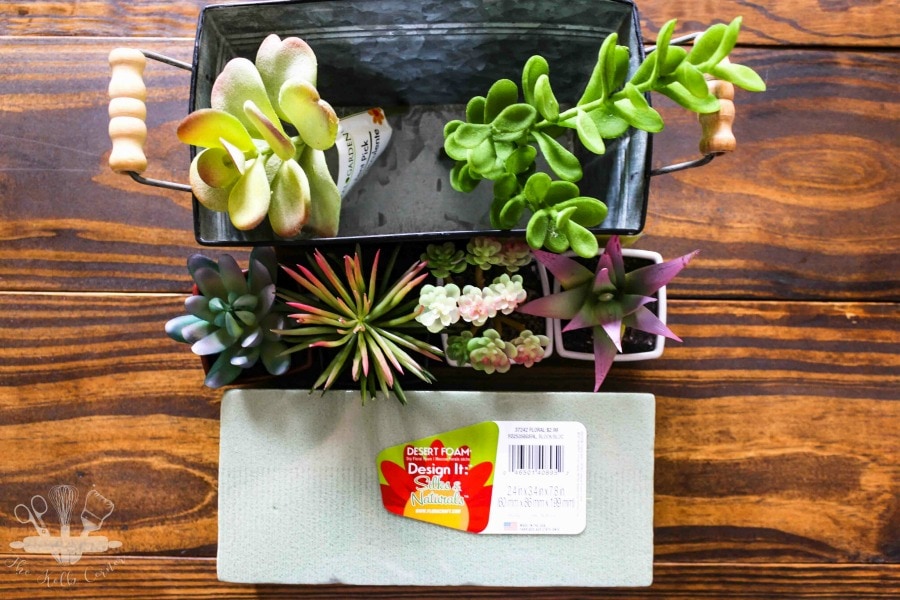 How to make a DIY Faux Succulent Planter
Supplies you'll need:
Metal container (I got mine from Hobby Lobby, this one is similar)
Floral foam or styrofoam to fit container
Succulent stems –Mine came from Dollar Tree but amazon has some great choices!
Start by cutting floral foam to the size of the metal container so it just fits inside of it.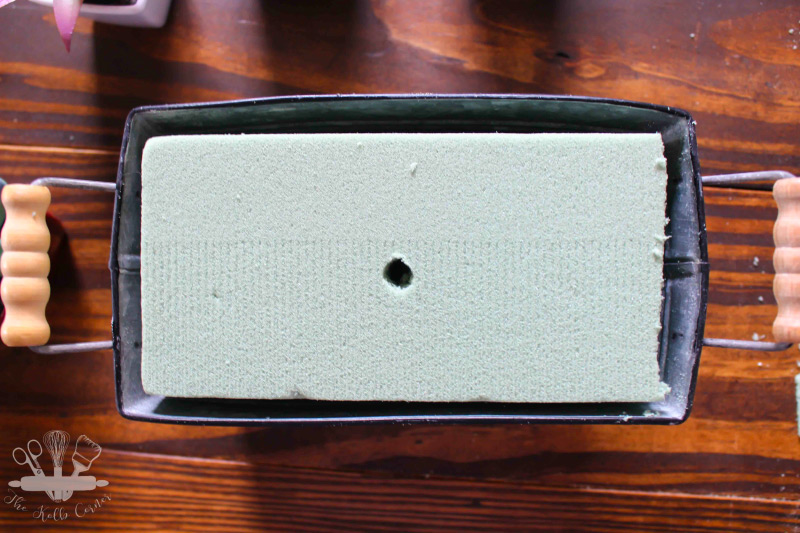 Next, decide on the placement of the succulent stems. When you have that figured out, simply push them down into the foam. Repeat until the entire faux succulent planter is covered!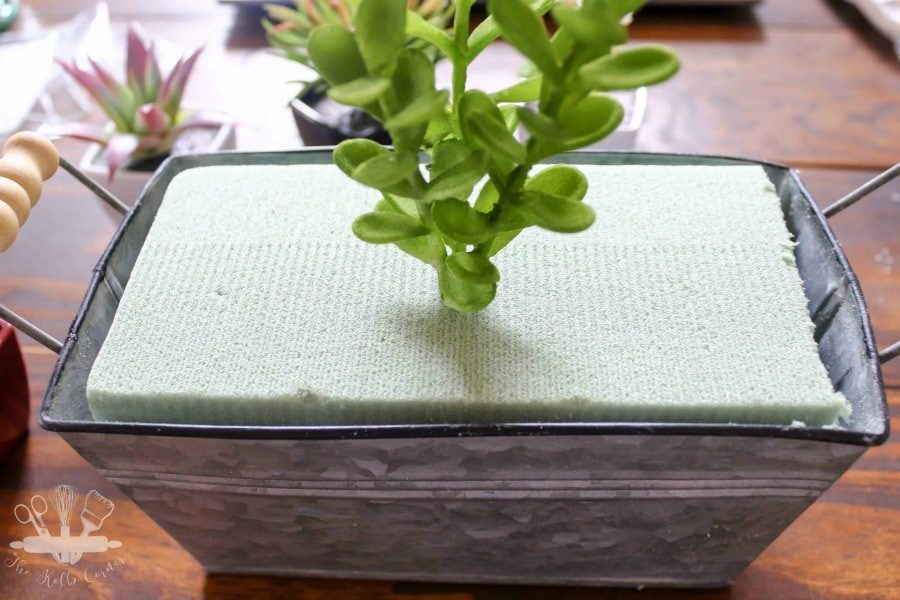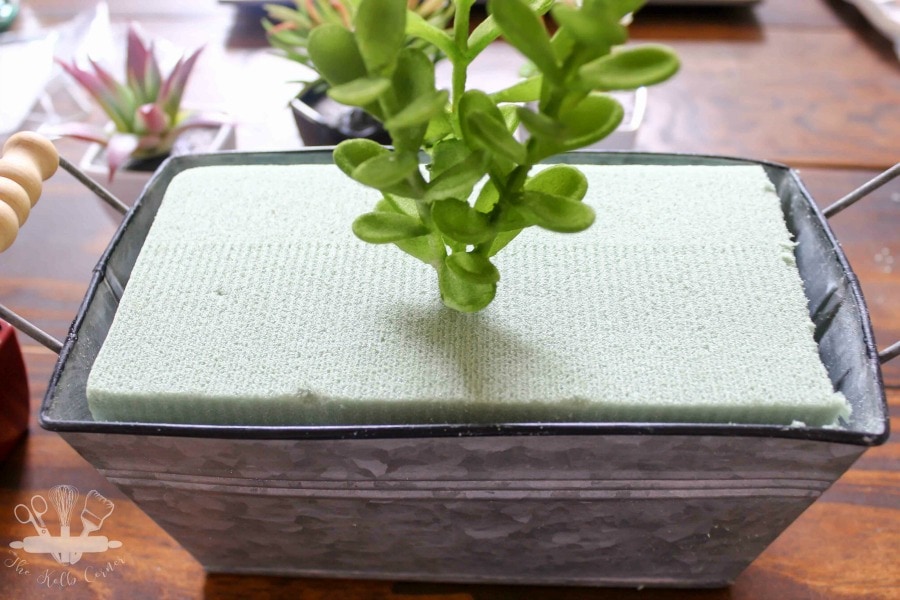 After the succulents are in place, use a hot glue gun to cover the foam with moss. You could also use decorative rocks to cover the foam.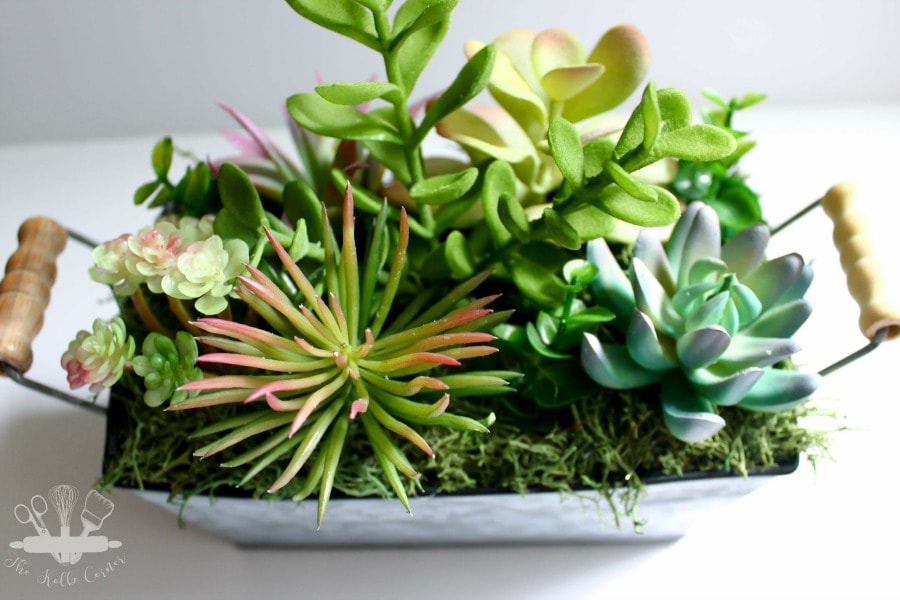 Once the foam is covered with moss, give the entire DIY faux succulent planter a little shake to get rid of any excess moss. Then stand back and admire your work!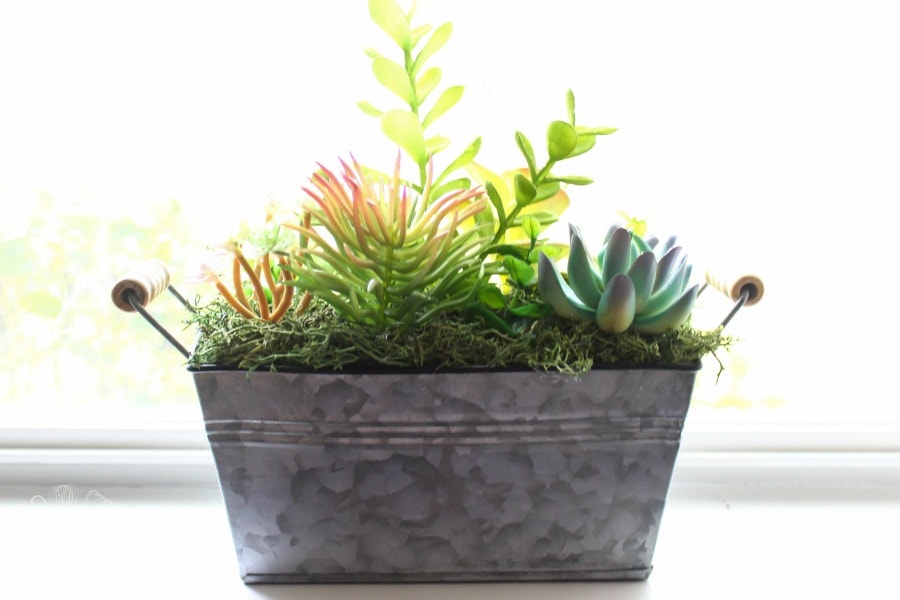 This DIY faux succulent planter was so easy to make and I can't believe how beautiful it turned out. My obsession with succulents makes me want to make about 10 more of these!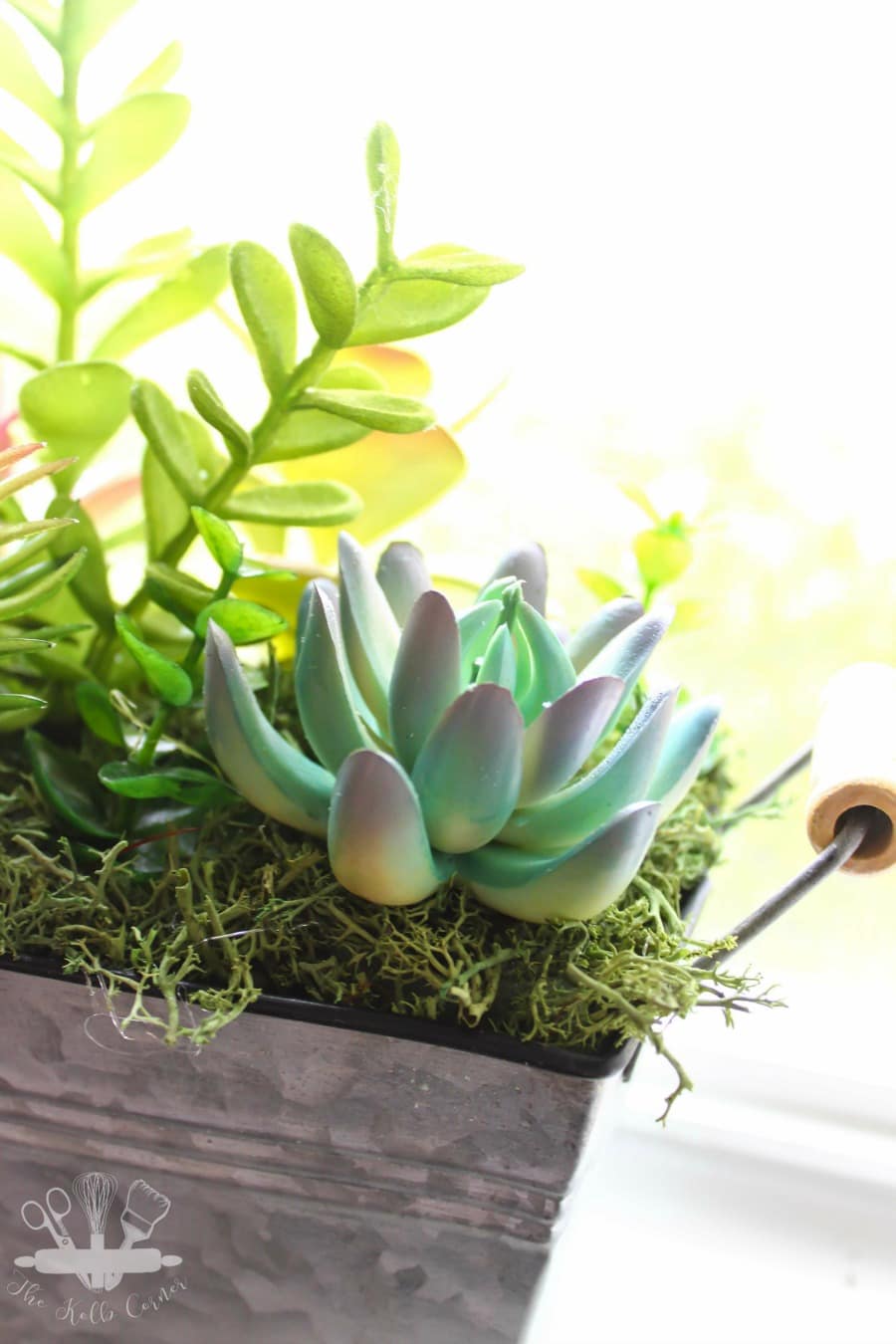 More Succulent craft ideas:
9 DIY Ideas for Faux Succulents
Love it? Pin it!