DIY Faux Succulent Wreath
This post may contain affiliate links for your convenience. Read our disclosure policy.
It's no secret that I have a thing for succulents, so making this DIY Faux Succulent Wreath to help spruce up my front door for Summer was such a fun project for me.
I've been posting on Instagram lately about these faux succulent stems I have been collecting hoarding from Dollar Tree.
No, no, I don't have a problem..
I had been racking my brain as to what I could make with these little succulents, and finally decided on making a bright Summer wreath for my front door. To me, nothing screams Summer like succulents!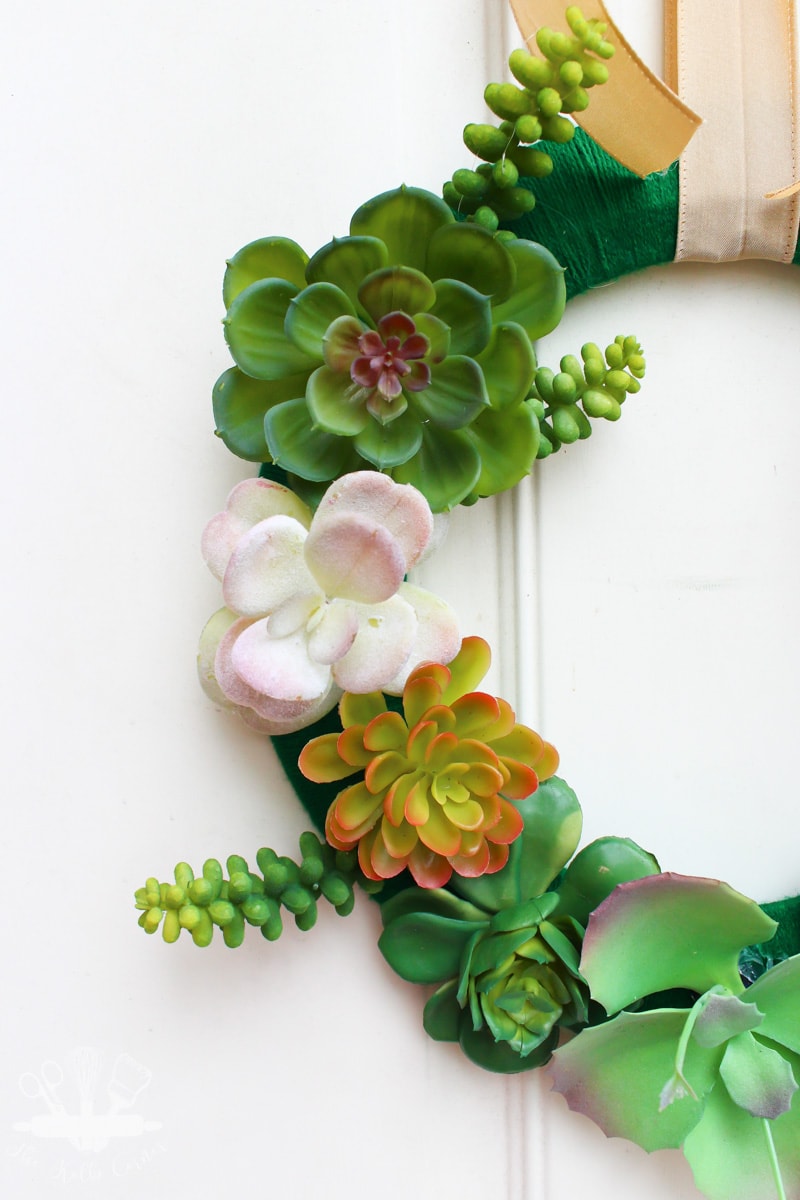 Even after finishing this project, I still have some succulents left to start on another project. Because you really can't have too many!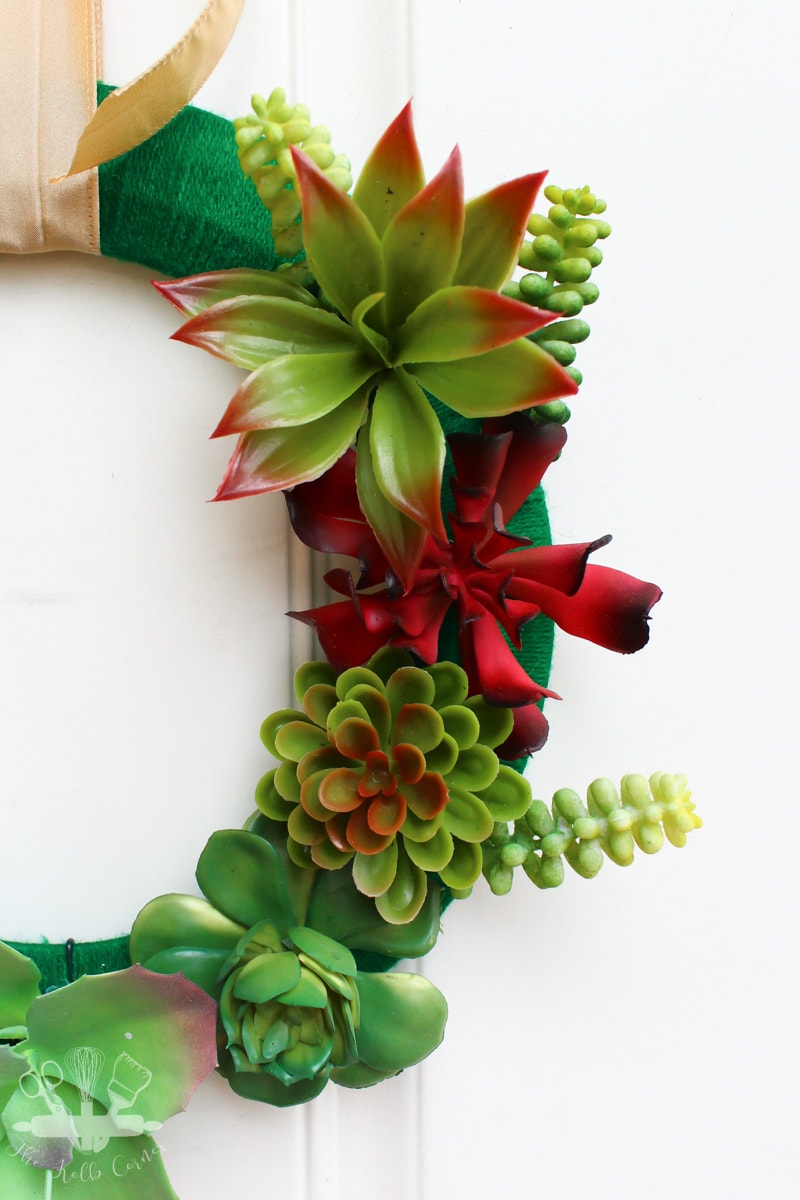 Ok, ok, maybe I do have a problem…
But admitting it IS the first step.
---
The following tutorial includes affiliate links to products used for this project. Purchasing items linked to in this post may result in payment to me to keep great content coming, but don't worry! I only recommend products I have personally used and loved. You can read my full disclosure policy here for more information.
DIY Faux Succulent Wreath
What you'll need:
yarn
fake succulent stems
Ribbon
To cover the wreath form in ribbon, start by wrapping one loop around the wreath form and tying a knot to keep it in place.
Continue wrapping the yarn around the entire wreath form (yes this takes awhile).
Once the whole wreath form is covered, tie another knot to the first knot to secure the yarn in place.
Snip the wire ends off of the fake succulent stems
Glue down each fake succulent in the arrangement of choice
Finish wreath off with a ribbon bow
Other projects you may like: