The Ultimate Spring Cleaning Checklist
This post may contain affiliate links for your convenience. Read our disclosure policy.
If you have trouble focusing while cleaning like I do, then you need the ultimate spring cleaning checklist. It's got everything you need to check off on your Spring cleaning to do list, so when you get distracted you won't forget where you left off!
I've been working on spring cleaning my house these past 2 weeks, and as much as I love seeing everything clean and organized, it still seems to be a bit of a pain in the you know what. Do you know why I feel that way? Besides the obvious. It's because I have cleaning A.D.D. You know when you start cleaning one thing and see something else that needs your attention, so you move to that and before you know it, 2 hours have passed and you haven't finished cleaning anything.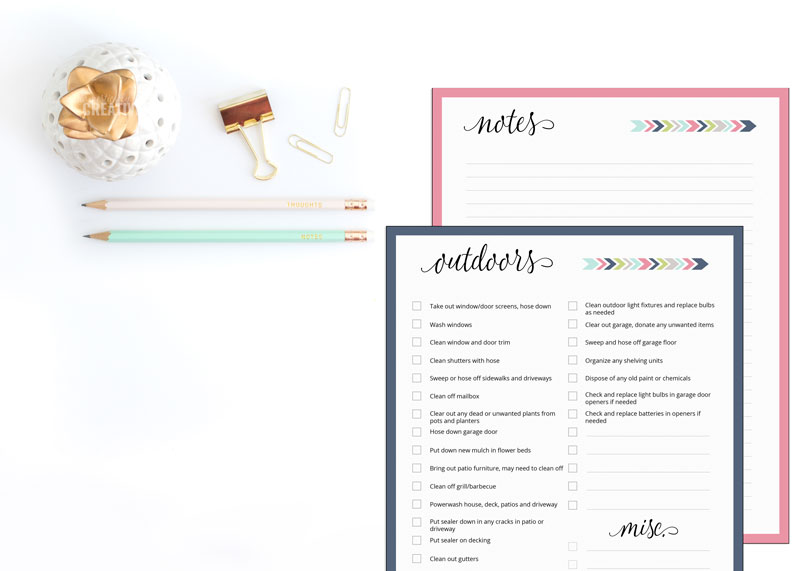 That's where the ultimate spring cleaning checklist comes into play! All I have to do is print out my sheets, and go room by room checking each box off. I can focus on each individual task one at a time instead of thinking about all of the other parts of the house that need my attention.
Spring cleaning is something that needs to be done, but not something I really enjoy doing. I mean really who loves dusting ceiling lights and baseboards, or wiping out kitchen cupboards anyway?? But with the ultimate spring cleaning checklist, it seems a little less painful.
Get your FREE Spring cleaning checklist by subscribing to my weekly emails! You'll get an email with the link to all of my free downloads. How cool is that right?
---
More Cleaning Tips and Ideas
Don't forget to pin it!