If you have an old rusty rake lying around, turn it into a beautiful rake head Fall wreath in this 10 minute DIY project.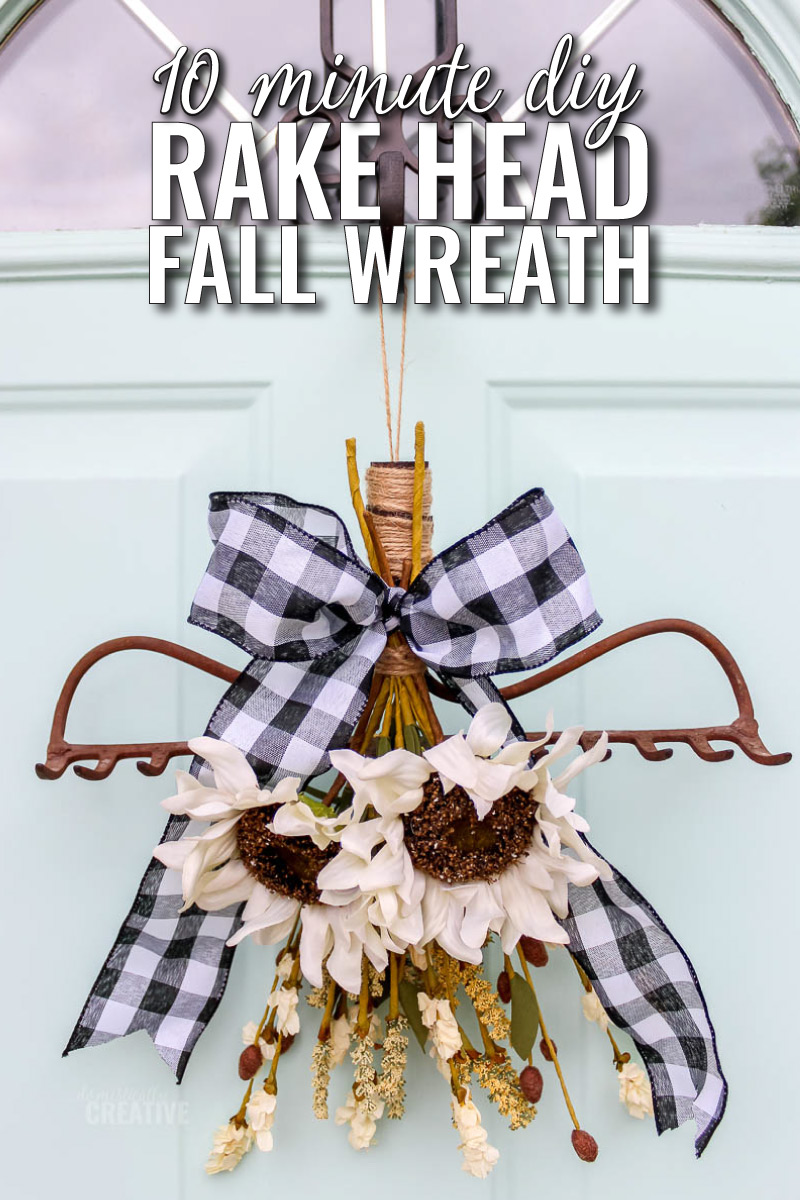 I've had this rusty rake head for several years. My mom actually had it hanging on the side of their shed, and she gave it to me to make something with. Originally I made it into a cute little wine glass rack. Our house doesn't have a great spot for that anymore, but I just didn't want to get rid of the rake. It's perfectly rusty and old and I knew I would eventually create something with it.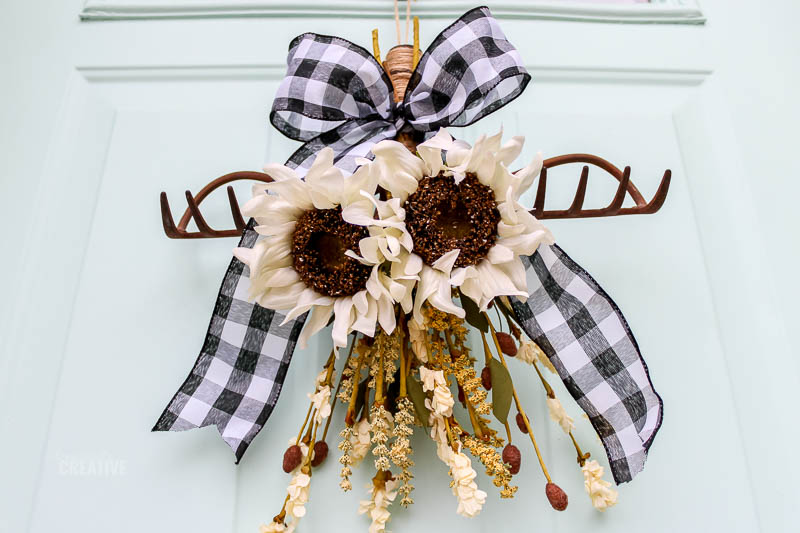 When I was purging closets a few weeks ago I found this rusty rake head again and since I was in a Fall mood, decided to make this into a rake head Fall wreath. It only takes about 10 minutes to make and best of all doesn't ruin the rake head with glue or paint! You can check out the easy tutorial for this 10 minute DIY rake wreath below, or watch the 2 minute video showing you the steps. Either way you need to make one of these Fall rake wreaths for yourself!
Rake Head Fall Wreath DIY Project
Supplies Needed: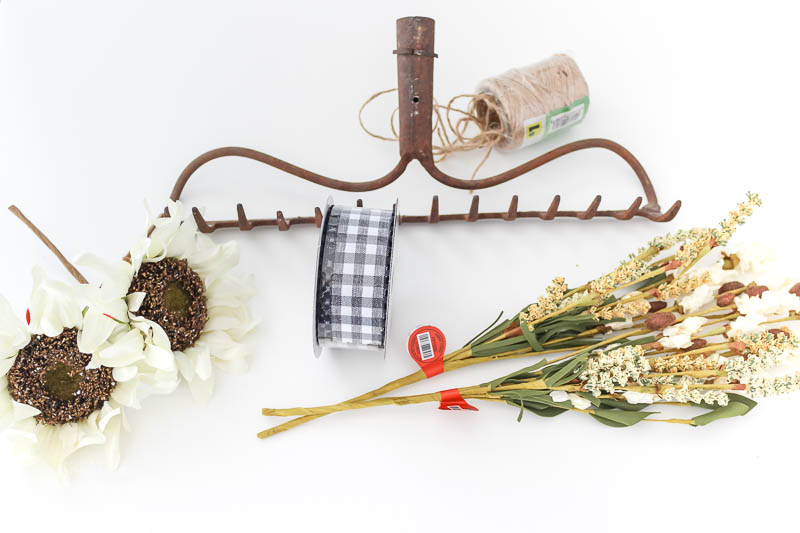 10-Minute DIY Tutorial
First, create a loop to allow you to hang the rake head when finished. To do this, tie a loop in the twine, then wrap the twine around the handle of the rake head. Keep wrapping the twine around the handle until you have about 1/2 of the handle covered.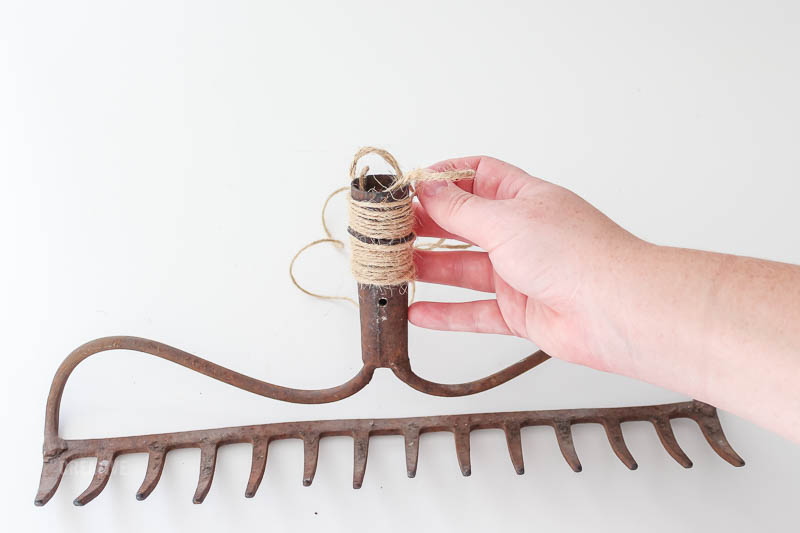 Next, place the Fall floral picks so that the stems lie flat on the rake head handle. Once you are satisfied with their placement, cut another length of twine and secure the floral stems in place towards the bottom of the rake handle.
Use the wired ribbon and tie a bow to finish off the rake head Fall wreath.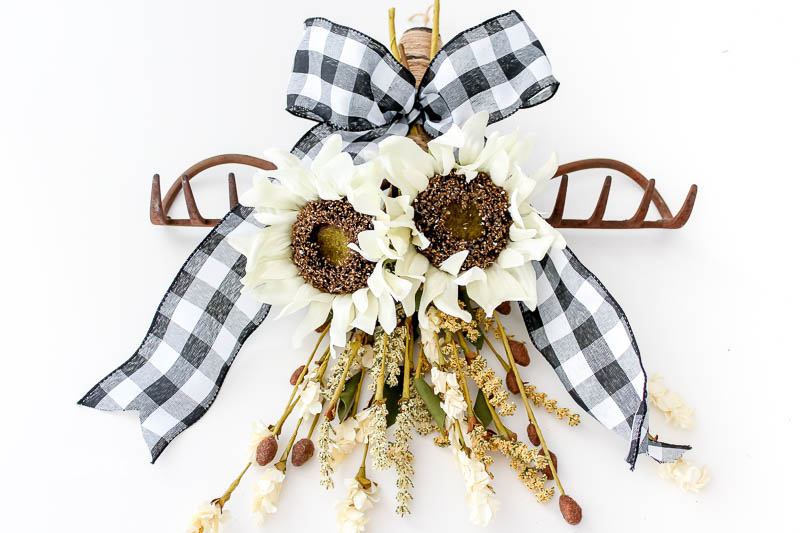 Hang your brand new Rake Head Fall Wreath on your front door!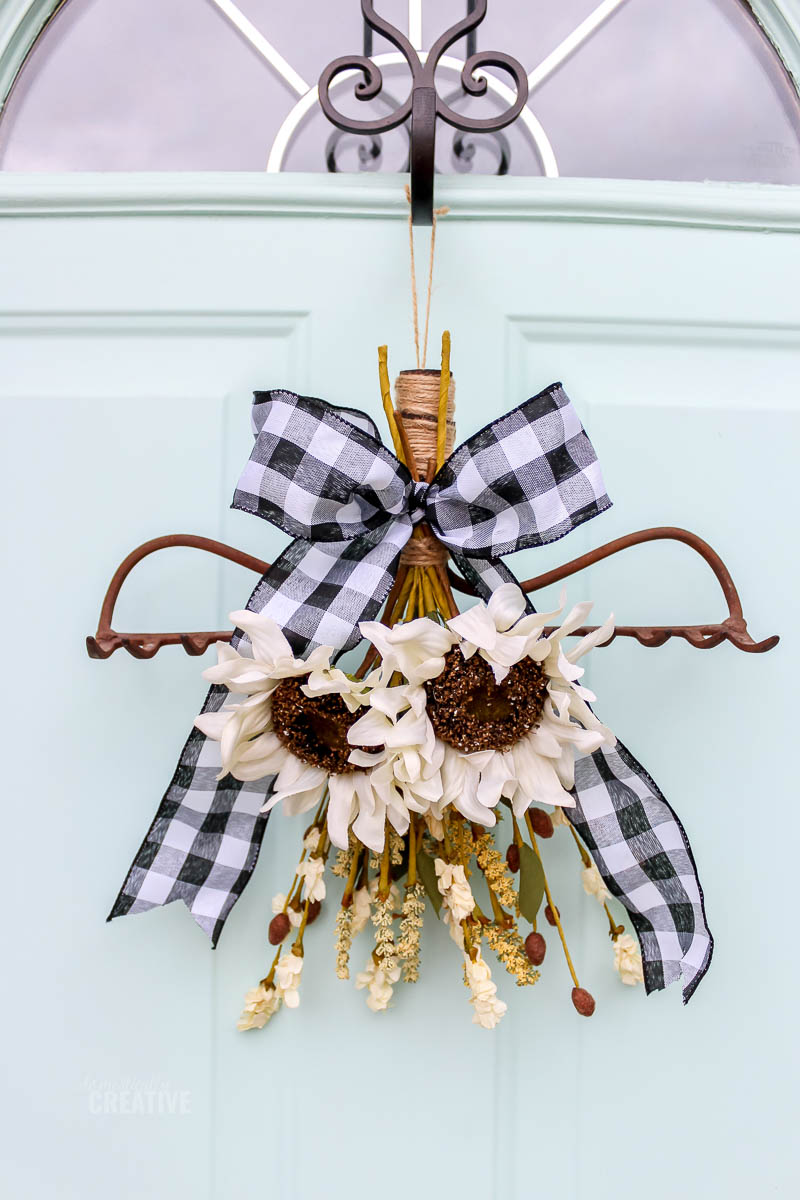 Watch this quick 2 minute video showing you the steps above!
Love this? Check out these other DIY Fall Wreath ideas:
Don't forget to pin it for later!