I can drink hot coffee anytime of year, but there's always something so refreshing about cold summer coffee drinks. Last year, I was making cold brewed coffee like it was going out of style, just so I would have some good, strong coffee for iced coffee. But this year, why should I limit myself to just boring old iced coffee?
There are so many different ideas out there like frappucinos, Vietnamese versions and even some made from instant coffee, so this year I don't have to go on being a plain jane iced coffee drinker. So, since summer is quickly approaching, I thought it was the perfect time to share my list of favorite refreshing summer coffee drinks that I know you'll love! Scroll below to find your new favorite!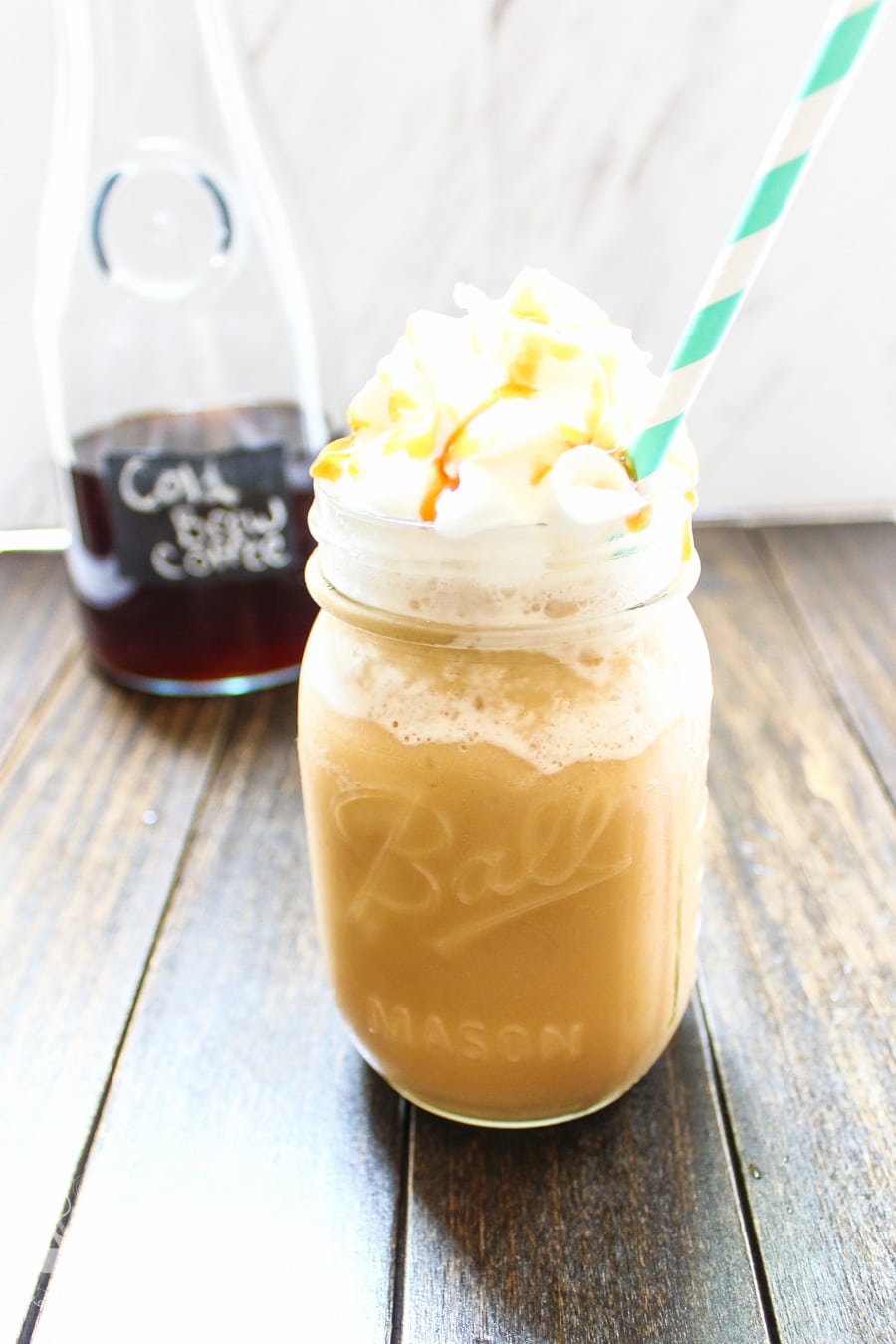 Caramel Frappucino with Cold Brew Coffee | The Kolb Corner
Caramel Coffee Milkshake | Simple Stacie
Iced Mocha Latte | Mississippi Kitchen
Vietnamese Iced Coffee | Dukes and Duchesses
Skinny Vanilla Iced Coffee | ifoodreal
Chocolate Chip Iced Coffee | Sandra's Easy Cooking
Kahlua Iced Coffee | Damn Delicious
Homemade Frappuccino | The Pioneer Woman
Italian Cream Iced Coffee | The Vintage Modern Wife
Malted Mocha Iced Coffee | Peanut Butter and Peppers
Frozen Caramel Macchiato Coffee | Roxanna's Home Baking
Coffee Milkshakes | Food with Family
If you are looking for more cool summer treats, check out these other recipes too!