Turn regular pine cones into these fabulous DIY Pine Cone Ornaments with just a few supplies and add a rustic touch to your Christmas tree this season.
Last week I showed you how to clean and preserve pine cones that you find in your yard, park, nature walks etc, and today I'm going to show you how I decorated some of those pine cones for my tree this year. I really love the rustic charm they add to my Christmas tree, and I even scattered the undecorated pine cones around my living room!
DIY Pine Cone Ornaments
What You'll Need
Note–this tutorial works best with pine cones that have a little bit of stem
The first thing you will want to do is cut the pieces of berry and pine needle stems from the floral bunches. Be sure to cut the stems as long as you can.
Next, arrange them on top of the pine cone, at the base of where the stem meets the cone. Using a dab of hot glue, glue in place. If they happen to have a longer wire stem, wrap that around the pine cone stem for added security. Don't worry how it looks because you will cover it later with twine and ribbon.
After the stems are glued in place and arranged how you like, start wrapping jute twine around the base and up the stem. Be sure to leave some extra twine at the beginning so you can tie both ends together when finished to create a loop to hang the pine cone ornament.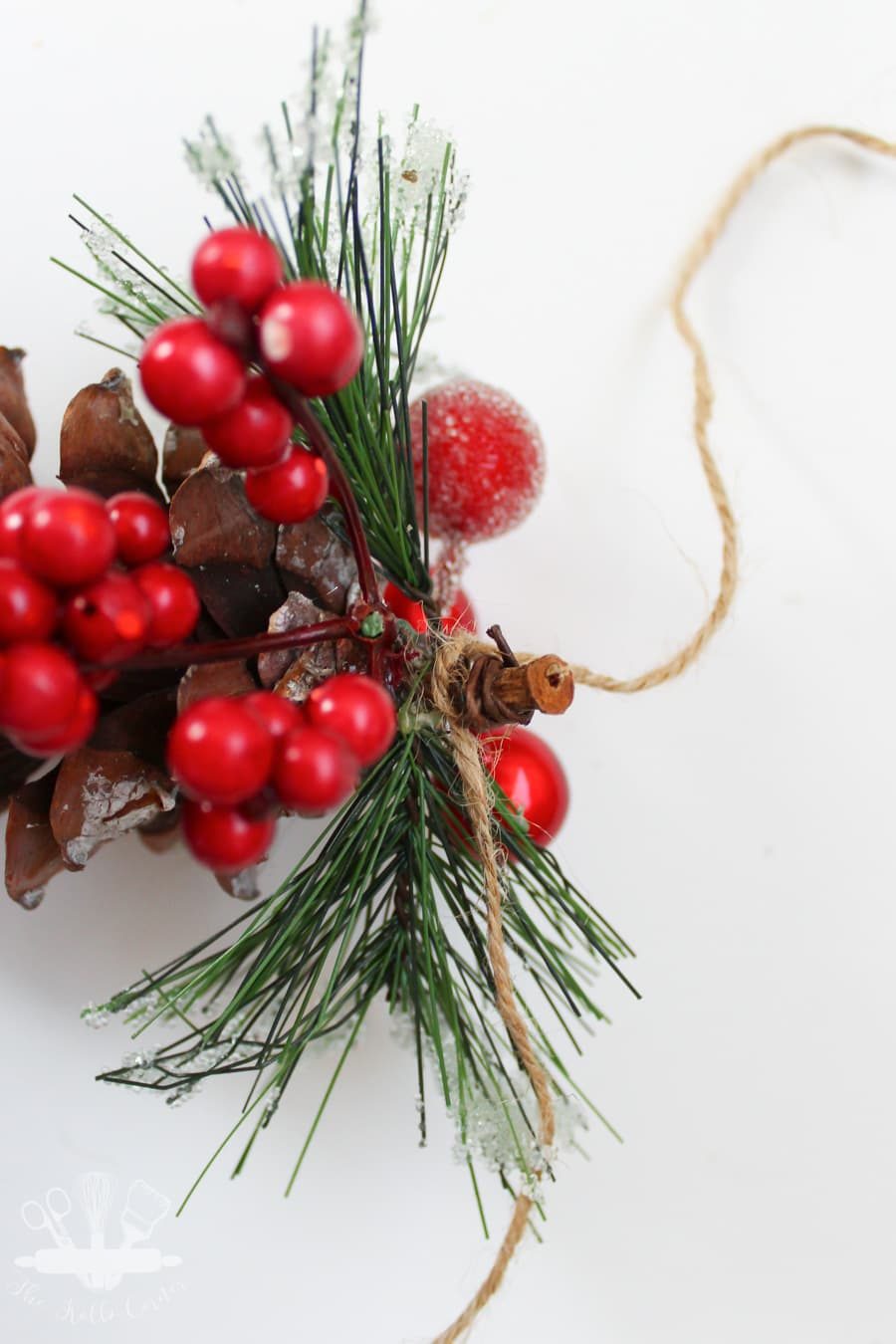 Be sure to place drops of hot glue as you wrap the twine around the stem to keep it secure. When you have the stem covered, tie ends of twine together to create a loop, and cut off the excess.
If desired, use wired ribbon to make a bow and glue at the top of the pine cone.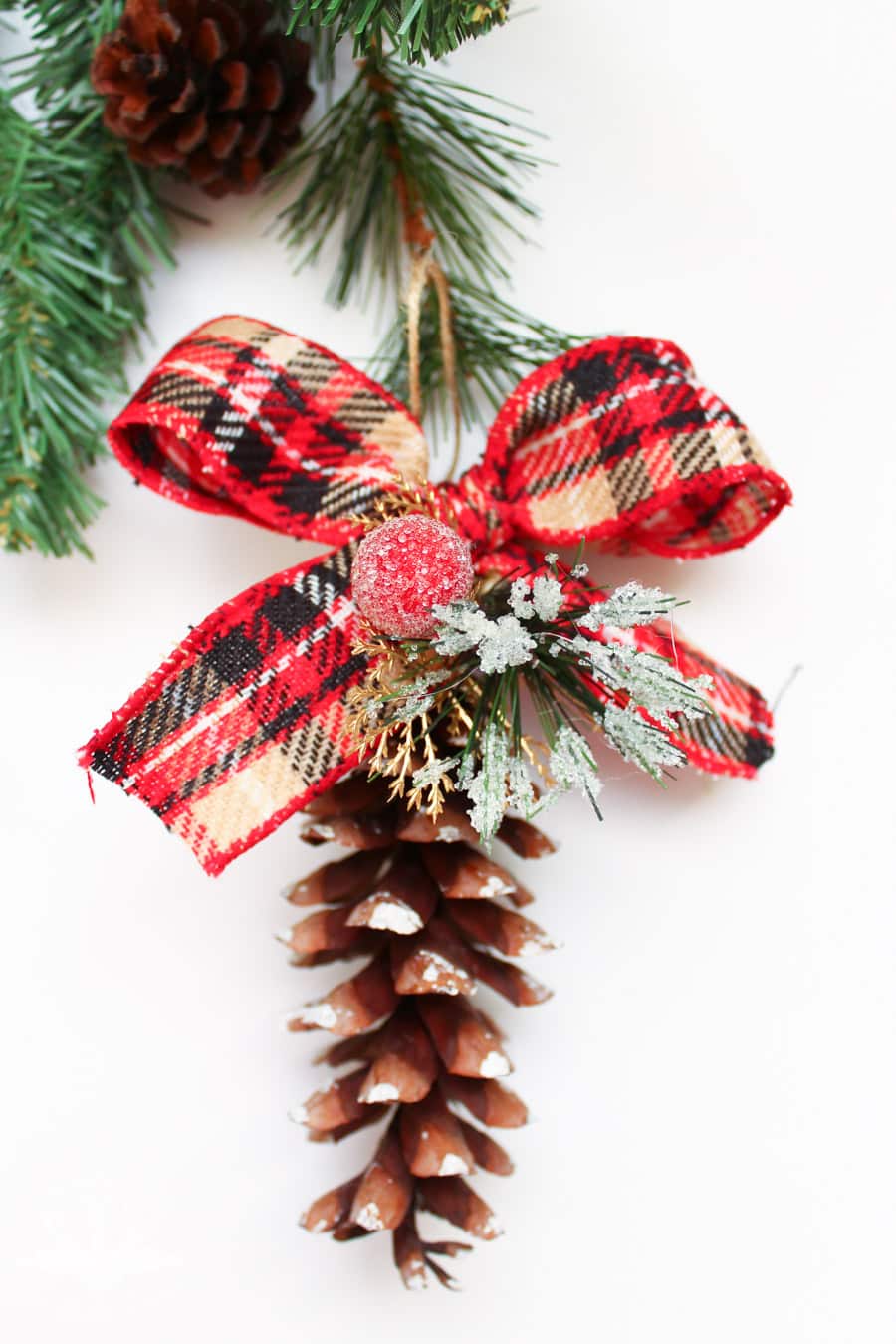 I made several different versions of these DIY Pine Cone Ornaments to hang on my tree this year. The ones with plaid ribbon bows are my favorite though! I am really loving plaid this year, and paired with the pine cones, it really gives these ornaments a rustic look!
Looking for more Christmas inspiration? Check out these posts for more ideas: