This post may contain affiliate links for your convenience. Read our disclosure policy.
Even though we are getting towards the end of October, I still wanted to share with you a mini fall home tour of my soon to be empty home. That's right! My husband and I are moving…again. This time we are FINALLY moving back to the Midwest. No more 20+ hour drives, or spending a whole day in an airport, just to visit our families. No more spending the holidays talking on the phone, we can actually be together! Guys, you have no idea how much I have missed it.
If you follow me on Instagram or Facebook, you may have seen some posts about our realtor coming to photograph our house, and how I am going to miss living in such a beautiful, bright home. I even did an entire house walk through on Instagram one morning as I was getting ready to leave the house so it could be shown.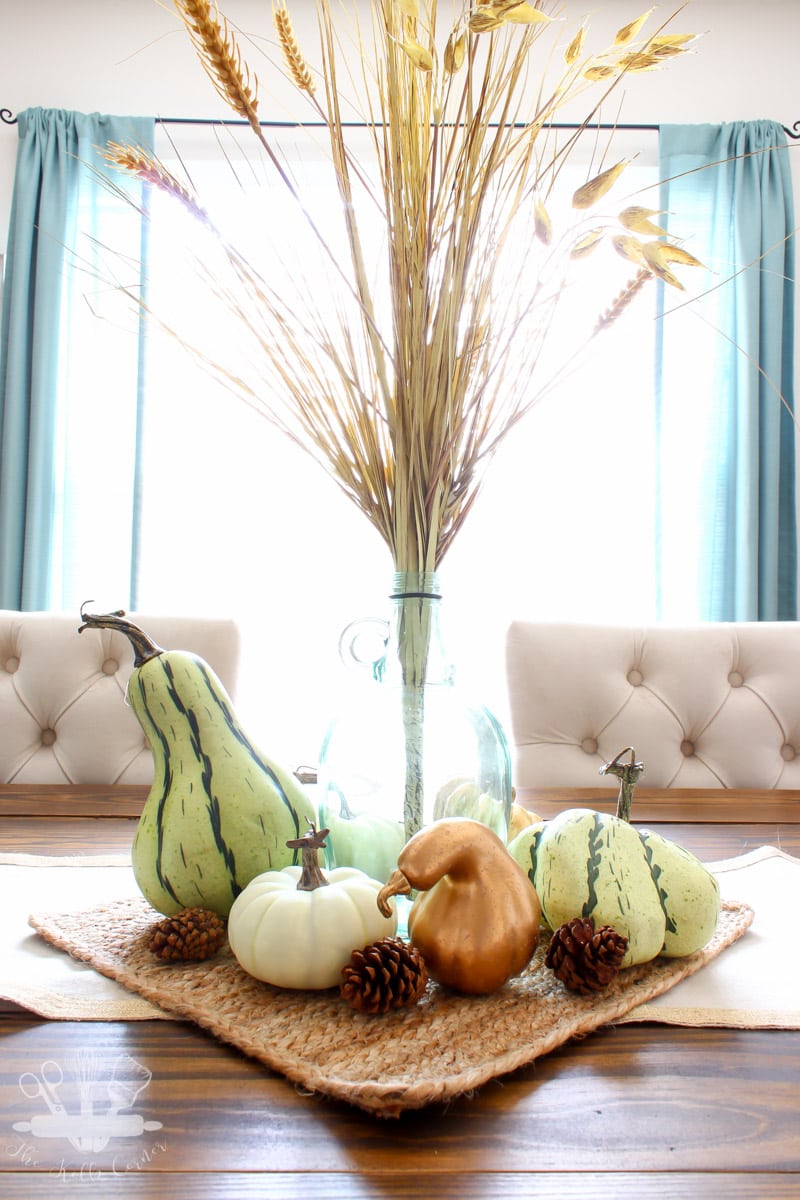 The first thing you see when you walk into the house is our dining room. This room got a big makeover last year, and has since been my focal point for seasonal decorating.
Probably my favorite DIY was making this chalkboard from old weathered fence pickets. Each season I change up the decor (which you can see HERE), but for this Fall season I decided to keep it simple with this little wreath.
That's actually my mantra for how I decorated this year–keep it simple. With our home being staged for showings, I made sure to keep everything simple and neutral for this mini Fall home tour.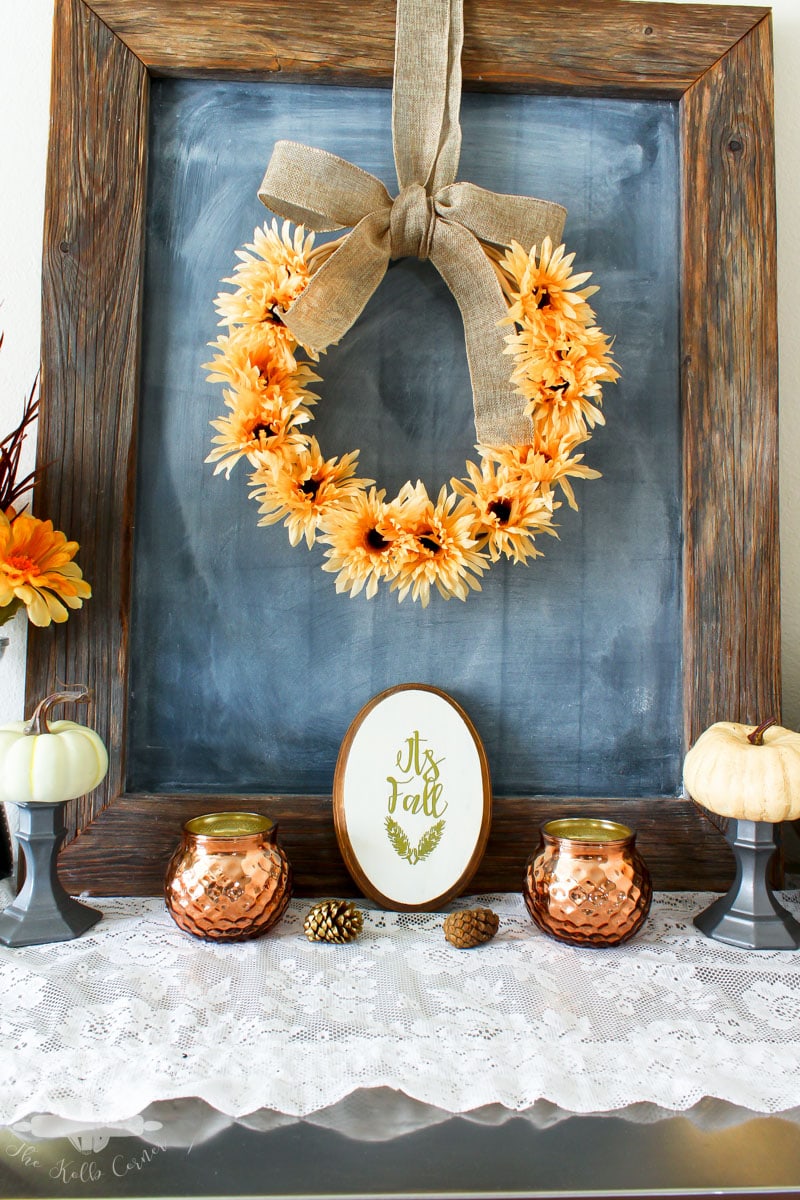 After you leave the dining room, you walk into the family room. We spend most of our time in this space in the evenings and in our downtime on the weekends.
One of my favorite projects that I did in this space was putting in the faux built in bookshelves. I never showed you guys the tutorial because in all honesty I never took any photos of the steps! The mini gallery wall includes a few DIY projects as well; the Home Sweet Home chalkboard was a Thrift Store Upcycle challenge, and then there is the Stenciled Anniversary Date canvas.
I am a little sad that I won't get to decorate the family room for Christmas this year. I had so much fun showing you my Christmas dining room last year and was SO looking forward to this Christmas season.
But who knows, maybe I'll unpack all of my stuff really quickly and still have time to put up some Christmas decor in our new place. Only time will tell 😉


More Fall Decor Ideas: