Easy Steps to Simplify Easter Dinner
This post may contain affiliate links for your convenience. Read our disclosure policy.
You can simplify Easter dinner with these easy steps.
This post was originally published as a brand sponsorship for Hormel's Curemaster Reserve Hams.
Last weekend my husband and I enjoyed a wonderful visit from his parents, where we caught up on other family members, explored the town and ate way too much food! We even had an early Easter dinner celebration while they were here complete with ham and all of the sides! That dinner got me thinking about how Easter dinner can be simplified with the help of CUREMASTER RESERVE® Ham. Because no body wants to be stuck in the kitchen during a family gathering.
CUREMASTER RESERVE® carries a small-batch line of premium spiral-cut hams that are delivered directly to your doorstep! There are 5 different flavors and 6 unique glazes exclusive only to CUREMASTER RESERVE® to choose from, making the pairing combinations almost endless. For ours, I chose the Double Smoked ham with Apple Cider Bourbon glaze.
As luck would have it, my CUREMASTER RESERVE® Ham arrived on my doorstep Wednesday evening, just in time for our out of town guests to arrive. As soon as I saw the package, I decided that we would have an early Easter dinner celebration with my in-laws and really put this ham to the test!
The attention to detail in the packaging alone really speaks to the quality of the company. The CUREMASTER RESERVE® ham was shipped inside a shipping cooler, wrapped in thick brown paper and inside a mesh bag. It's the little details that really make this company stand out from the rest.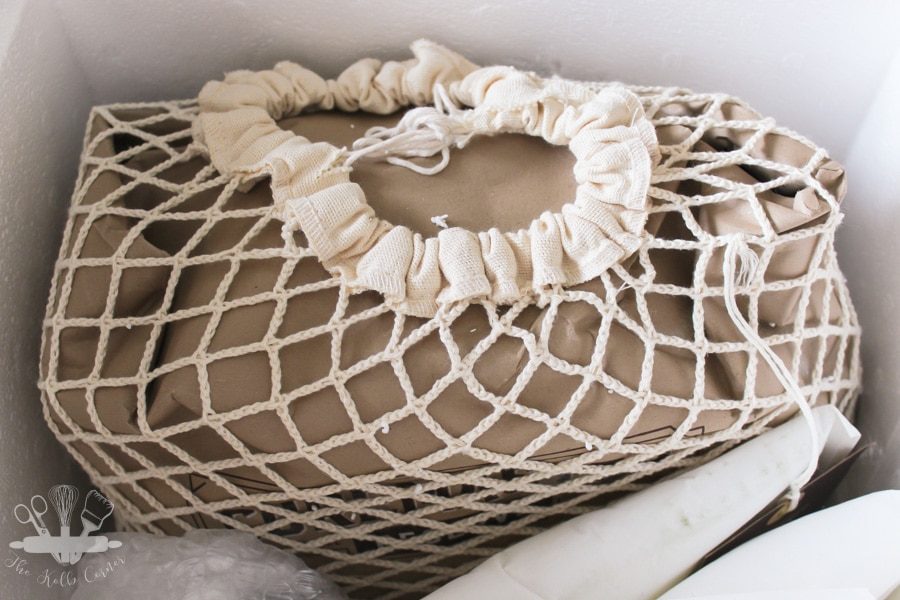 It may come as a surprise to ya'll, but I've never prepared a ham before! I've always wanted to, but to be honest my husband has never been a big fan of ham so I didn't see the need in preparing one. Plus, with just the two of us we would be eating ham for weeks on end!
I have to admit I was SO nervous when I opened my box to see the size of cut I received, but my mind was immediately put to rest when I read the very detailed and easy to follow heating instructions. Really, anybody can follow these instructions! Your family will be so impressed with the quality and flavor of the ham, but they don't have to know how easy it is to make! It can be our little secret how little effort is involved in preparing the perfect ham for Easter dinner 🙂
To prepare the ham, I heated it in a large roasting pan for 12 minutes per pound. My ham was roughly 12 pounds and took 2 hours and 20 minutes to reach the perfect temperature of 140 degrees. After the ham was finished heating, I brushed the Apple Cider Bourbon glaze all over it and let it bake for another 10 minutes. Then I brushed on more glaze, letting the ham stand for about 5 more minutes. I probably should have let the glaze soak in a bit longer, but the smell wafting from the kitchen had my mouth watering!! We all couldn't wait to give it a try!
Guys, I am not exaggerating when I say this ham was seriously the best ham I have ever tasted. It was so tender and perfectly baked it was falling off the bone! The meat practically melted in your mouth and the glaze was the right amount of sweet to counteract the smoky flavor of the ham. Even my husband went back for more and my in-laws couldn't stop raving about the flavor.x
With your own Easter dinner festivities coming up soon, here are some easy to follow tips to help you simplify Easter dinner in your house. Because who really wants to be stuck in the kitchen when you could be spending quality time with family?
Tips to Simplify Easter Dinner
Order CUREMASTER RESERVE® Ham for a delicious, easy to prepare main course.
Choosing which flavor and glaze combination is the only hard part of ordering your CUREMASTER RESERVE® Ham. With flavors like Double Smoked, Campfire Sugar Rubbed, Brown Sugar, Vermont Maple and Clover Honey, there is something for everyone. Then choose the glaze you think would best compliment the main flavor, like Apple Cider Bourbon, Pineapple Ginger, Crunchy Brown Sugar, Honey Dijon, Cranberry Chipotle and Brown Sugar Siracha.
Plus CUREMASTER RESERVE® Ham is delivered right to your doorstep ready to be heated and served. No need to waste your time prepping or cooking the main course, and the ham requires no babysitting while it heats! This guarantees you will have more time to visit with family without worrying about ruining Easter dinner.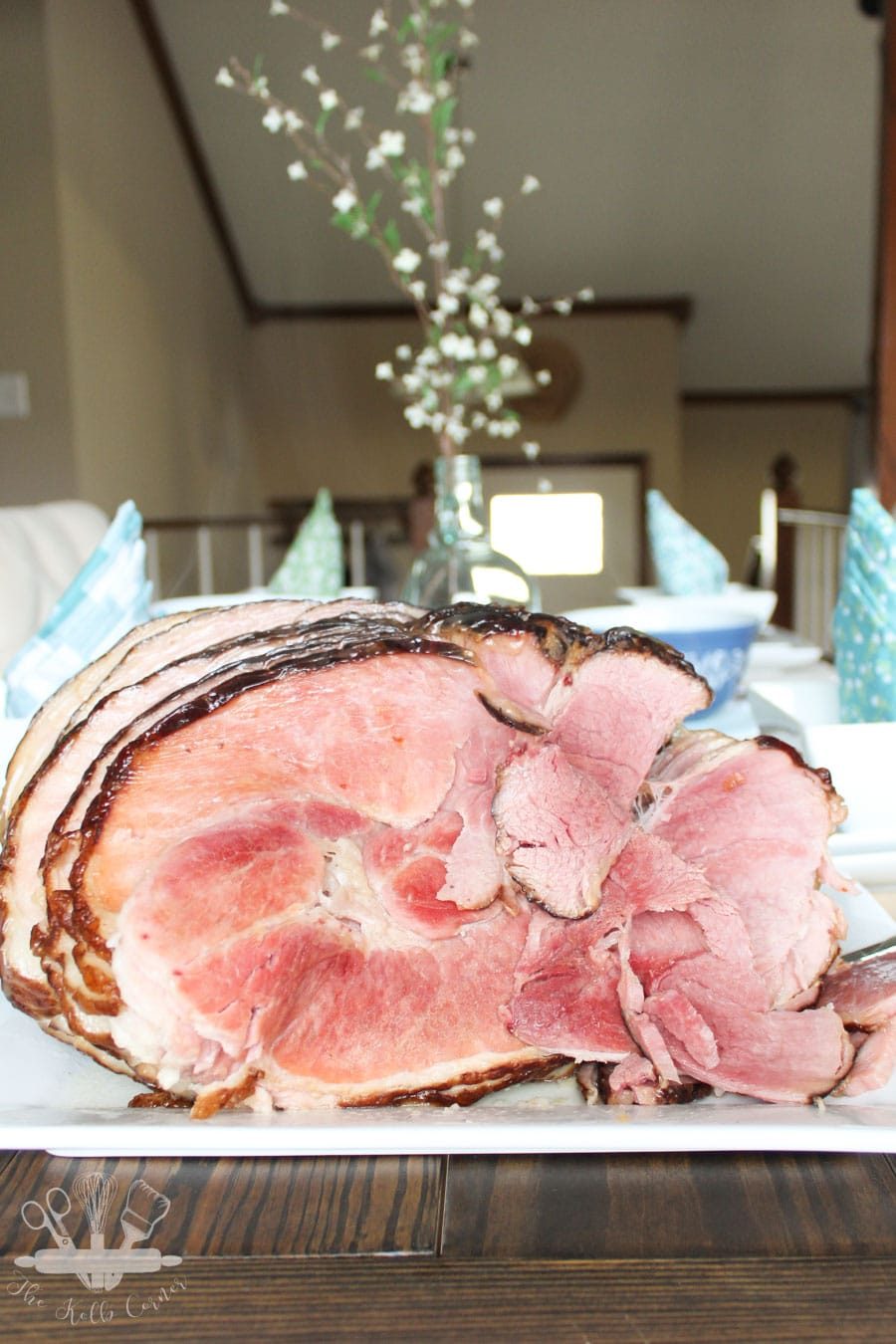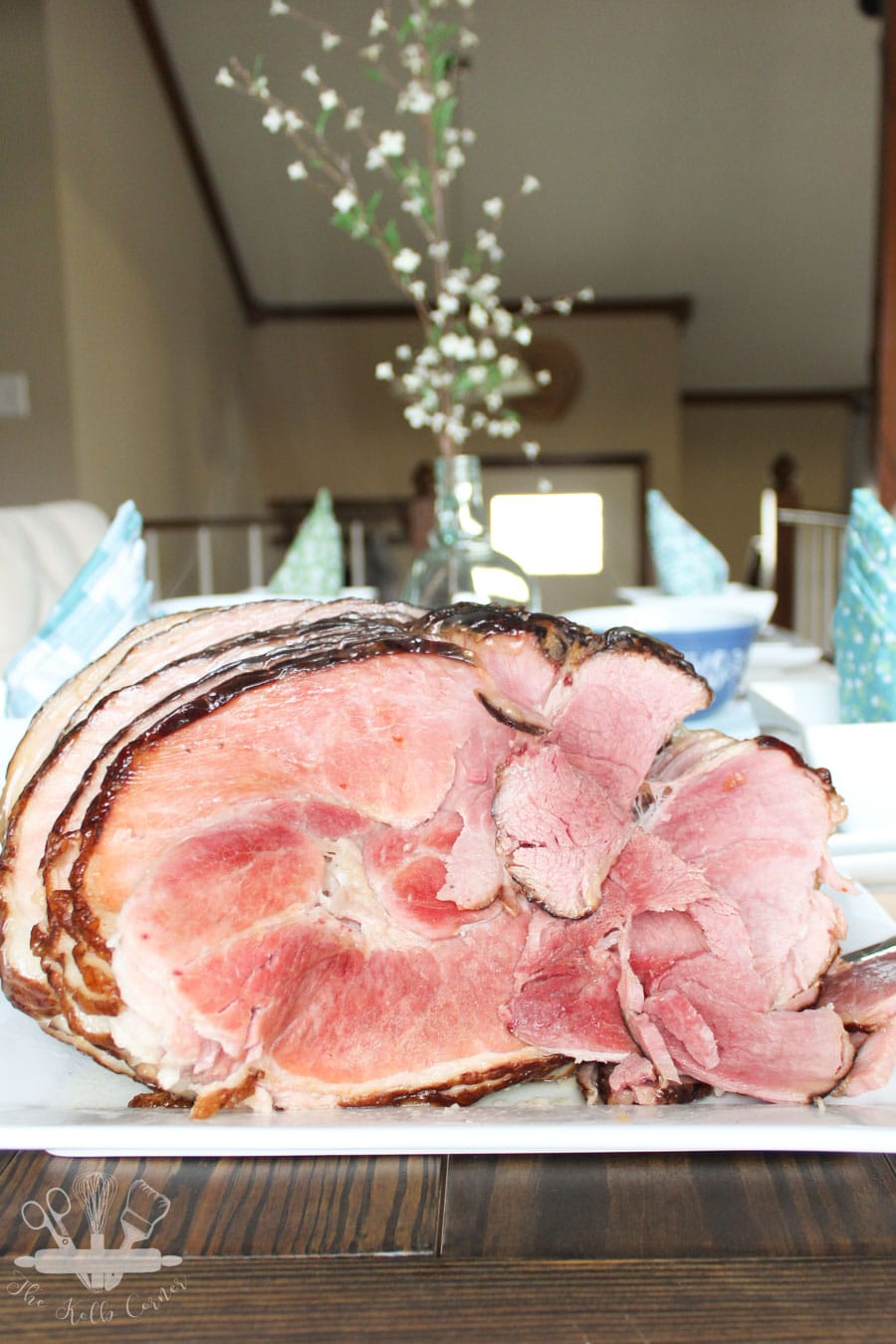 CUREMASTER RESERVE® hams come with a 100% satisfaction guarantee, but the taste and quality of these hams really cannot be beat! The ham is so tender it falls off the bone and melts in your mouth. Plus each season only a limited number of CUREMASTER RESERVE® hams are made and every ham is hand-selected by the Curemaster himself. This means the ham you get is not only the best quality but is picked by the best in the business just for you and your family!
Choose the perfect side dish pairings.
No clue what to serve with your CUREMASTER RESERVE® Ham? Luckily there is a handy preparation and recipe booklet included with every CUREMASTER RESERVE® Ham to give you ideas on what to serve with that delicious ham. Also included in the preparation and recipes booklet are directions on freezing leftovers and recipes to enjoy with the leftovers.
Here are a few more easy side dish ideas to go with the ham:
Set the table before company arrives
Save yourself the headache and set the dinner table before your company even arrives and keep the setting simple. Doing this step ahead of time will save you a lot of stress while you are getting everything else ready, plus having a beautifully set table will have your guests looking forward to the meal.
Check out these fun Easter table decor ideas here.
Prepare as much of the food as you can ahead of time
Serving deviled eggs or potato salad with your CUREMASTER RESERVE® Ham? Or do you have a special casserole that requires baking time? Make these dishes the day before so you have more time to spend with family. That casserole dish can be reheated along with the ham, and the others just need to be taken out of the fridge. Easy!
Don't forget to pin it!