Do you have a kitchen that's gotten out of control? Whip it into shape with these 25 amazing kitchen organization ideas.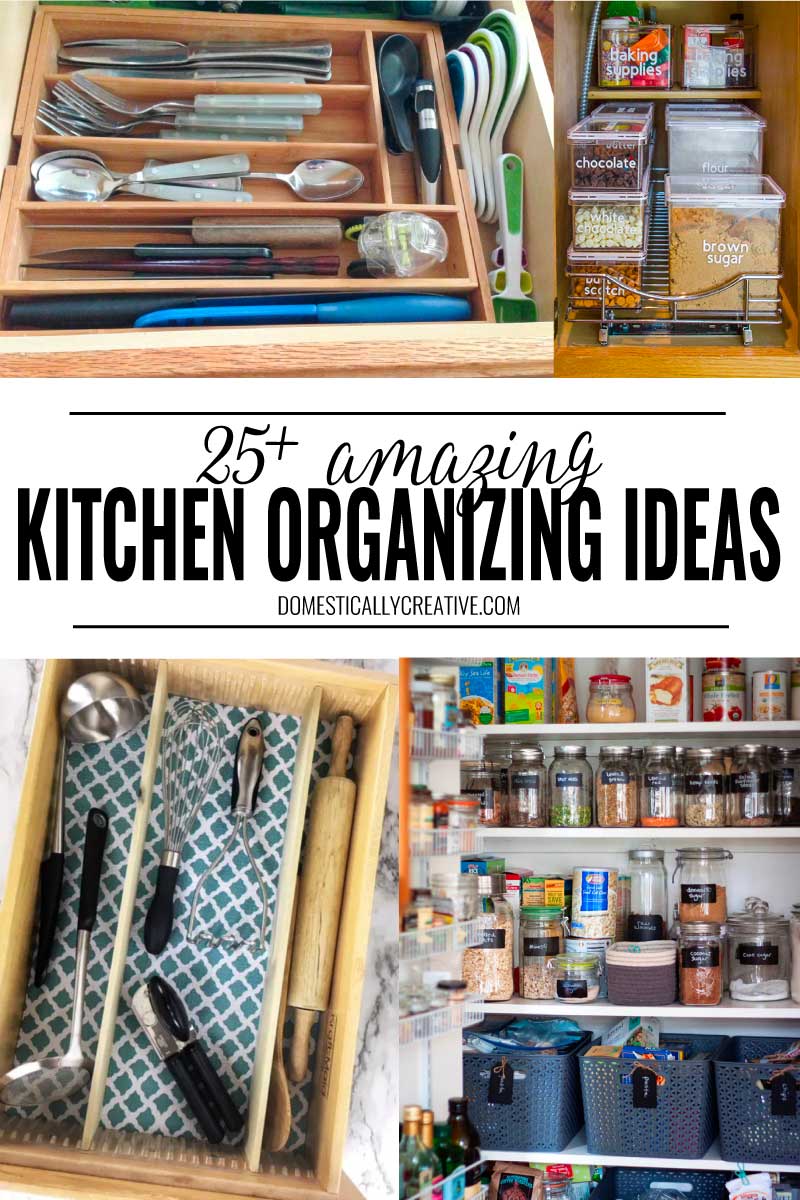 It's that time of year when I am in deep cleaning, decluttering and organizing mode. I've been trying to focus on tackling our kitchen that hasn't been organized since moving in 2 years ago. I know there are things that could be purged, and the cabinets sure could use a deep cleaning.
Read Also: The Best List of Spring Cleaning Ideas
If you're also getting ready to tackle your kitchen cabinets, or need some tips to organize the pantry or fridge, then you've come to the right place! I've rounded up 25 amazing kitchen organization ideas and DIY projects to help you whip your space into shape.
Amazing Kitchen Organization Ideas
You may also enjoy:
Don't forget to pin it for later!