10 Must Have Kitchen Gadgets
This post may contain affiliate links for your convenience. Read our disclosure policy.
Having the right tools in the kitchen can make your life so much easier. These are some of my personal must have kitchen gadgets that I use on a daily basis.
Top 10 Must Have Kitchen Gadgets
We can all use more help in the kitchen. amiright? No, I'm not talking about an extra set of hands or a partner that does the dishes all of the time. I'm talking about actual must-have kitchen tools that everyone needs in their life. These are my personal must-have kitchen gadgets that I use all the time to make cooking and baking easier! You can check out my full list on my Amazon shop page if you are interested in more of my favorite kitchen tools and gadgets.
An Instant Pot is a must-have kitchen tool for EVERYBODY. Whether you are a gourmet cook, or you can just barely manage to get dinner on the table most nights, the Instant Pot will change your life. I use ours 2-3 times a week! I honestly have no idea why I waited so long to get my own, but now that I have it I'll never look back. Not only is it easy to make dinner with, you can do things like hard boil eggs, cook whole spaghetti squash in under 15 minutes, and it also takes the place of a slow cooker and rice maker! Check out my Instant Pot recipes here.
Every kitchen needs to have a good set of knives to work with. I have this particular set although it's several years old now. I do sharpen them from time to time, but for the most part, they have held up nicely through the years. I would recommend getting a set that comes with a sharpener and scissors (every kitchen needs a good pair of scissors).
A great stand mixer is a must have kitchen tool for everyone who loves to bake (and even those who maybe don't). You can do so much with a stand mixer with little effort on your part. I do have a hand mixer in our kitchen as well, but I use the stand mixer much more. It sure comes in handy when you want to shred a bunch of chicken at once or if you have a day of freezer cooking planned.
If you do a lot of baking you will definitely want to get this baking mat! It makes cleaning up a breeze, but it also helps keep your baking sheets looking brand new.
This is the exact set of cookware I own, and I have had it for several years. I was hesitant when I first transitioned from non-stick to stainless steel, but now I absolutely LOVE my stainless steel pots and pans. I don't have to worry about replacing them every few years like I would with non-stick, and they heat so evenly. Plus they sure are pretty in food photos right?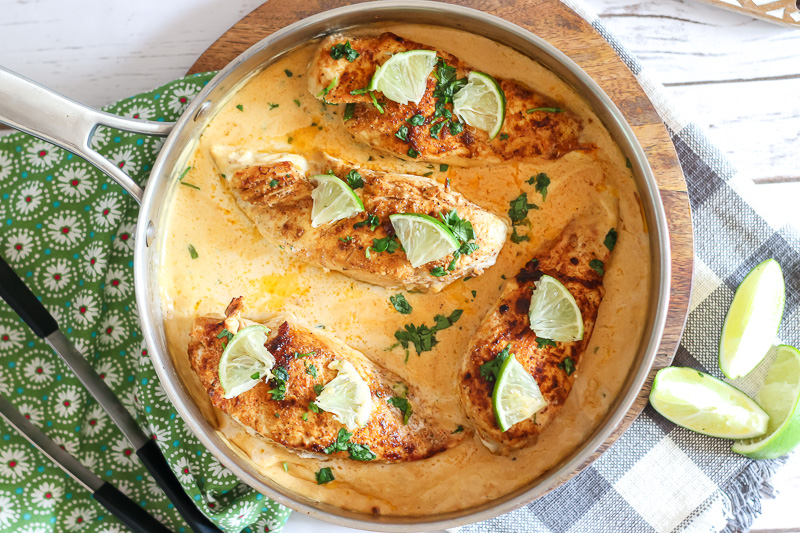 I debated whether or not this was a must have kitchen tool. I decided that yes, it was worthy of this list because technically it does serve multi-purposes. You can use it to make a delicious soup or pasta dish on the stovetop, but it's also made to bake a delicious dish in the oven (like this pot roast). You can even bake bread in it.
This coffee pot is a morning changer! When I helped my mom make over her kitchen, we added a coffee bar. She decided it was time to trade in her old old Mr. Coffee coffee pot for something a little more fancy and purchased the Ninja Coffee Bar. Since I loved it so much at her house, she bought me one too as a thank you for helping with her kitchen.
This coffee pot makes a full carafe, half carafe, travel cup size (12oz) or a single cup (6oz). You can also choose whether to do a classic brew or make it a rich brew for a more full bodied coffee. This is good for those that like strong coffee, or if you want to make a specialty drink. There is even the option for brew over ice for a nice afternoon pick me up of iced coffee. I thought I loved our old Keurig, but this coffee pot blows it out of the water.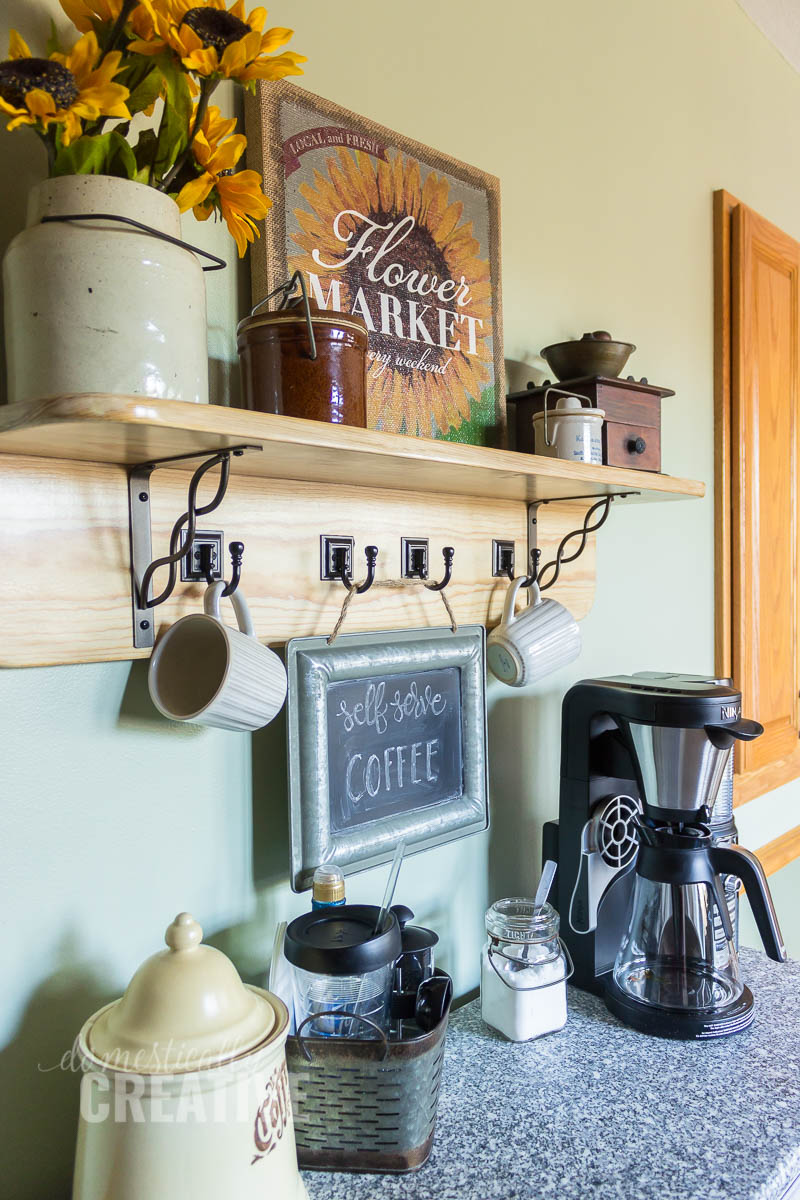 We could not survive without our lettuce keeper. We have one for lettuce and one for spinach! I wrote a whole post on how I make our spinach last way longer than normal and that is all thanks to this little gadget. They now make these for all types of food, not just lettuce. There is a berry keeper, and even pantry items like sugar and flour.
This gadget is not only a spiralizer, but it's a juicer and mandoline slicer! In a smaller kitchen, having tools that pull double (or triple) duty is a must! You can make perfect zoodles with the spiralizer, juice limes, lemons, or other citrus and make great thin slices on any veggies.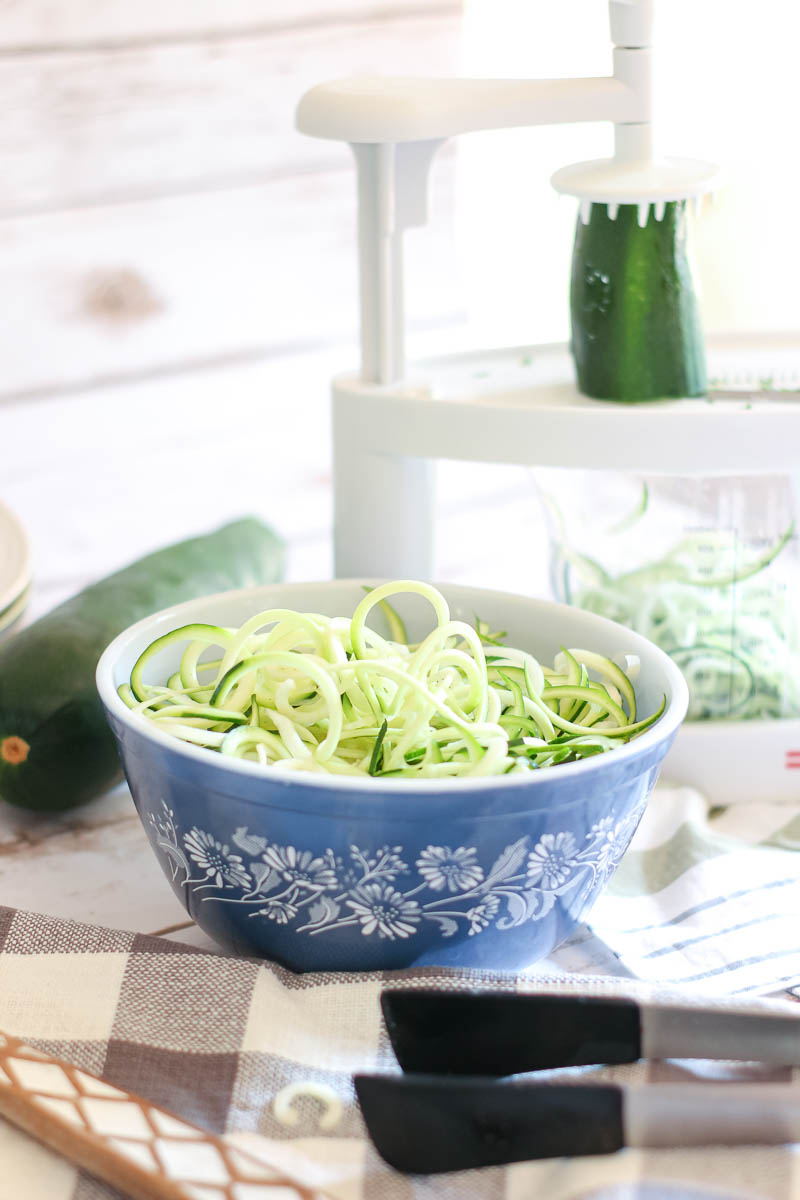 I don't own this specific breadmaker, but I do own a much older version of it. My mom gave it to me several years ago because it was just sitting in her cabinet collecting dust. Before going keto I used this bread machine all the time! You can use it for pizza dough, rolls, bread bowls, and any other type of bread you can come up with. You can even use it to make jams.
If you are interested in seeing what else I use in my personal kitchen, make sure to check out my Amazon shop page.
Don't forget to pin it for later!