April Low Carb Monthly Meal Plan
Simple dinner time! Take this low carb monthly meal plan I've made for my family and copy it to fit your family's needs and tastes.
I don't know about you, but deciding what to eat for dinner is the hardest part of meal planning for me. I don't mind making the shopping list, doing the shopping or cooking, but the planning stresses me out. If you're in the same boat as me, then take this low carb meal plan and copy it! That's why I share these every month, to take some of the stress and guesswork out of meal planning for you. Make sure to subscribe to the email newsletter below so you'll get notified when there is a new low carb monthly meal plan posted for you.
If you are looking for a new way to keep your menu posted, then check out this dry erase meal planner or this chalkboard menu to get started. They are easy DIY projects that can be completed in no time, with little supplies.
New to eating low carb? You may want to check out my favorite low carb pantry items, and this low carb shopping list for Aldi. They include some of our favorite snacks, sides, and ideas for a low carb lifestyle. You can also check out my Low Carb Dinners board on Pinterest.
Low Carb Monthly Meal Plan for April
Week 1 Mar 30th- April 5th
Week 2 Apr 6th- 12th
No more agonizing over what to serve for dinner. Check out this #lowcarb meal plan for an entire month of dinners. #dinnerrecipes #lowcarbrecipes
Week 3 Apr 13th-19th
Week 4 Apr 20th-26th

Don't forget the Dessert to pair with your low carb menu!
Easy Low Carb Desserts:
Don't forget to pin it!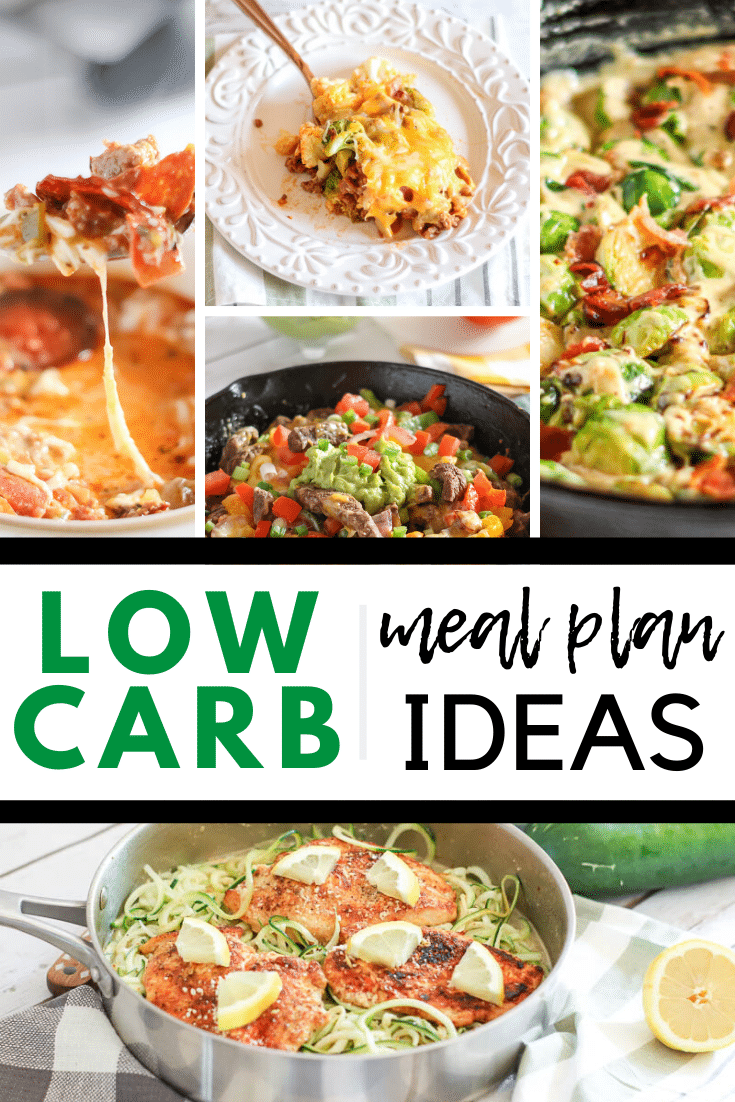 Quit wondering what to serve your family for dinner. This monthly meal plan with low carb dinner ideas has got you covered for the month of March! #mealplan #lowcarbdinner #dinners #domesticallycreative