Creative DIY Decor Ideas for your Garden or Patio
Get creative when it comes to your outdoor decorating with these DIY decor ideas that are perfect for your garden or patio!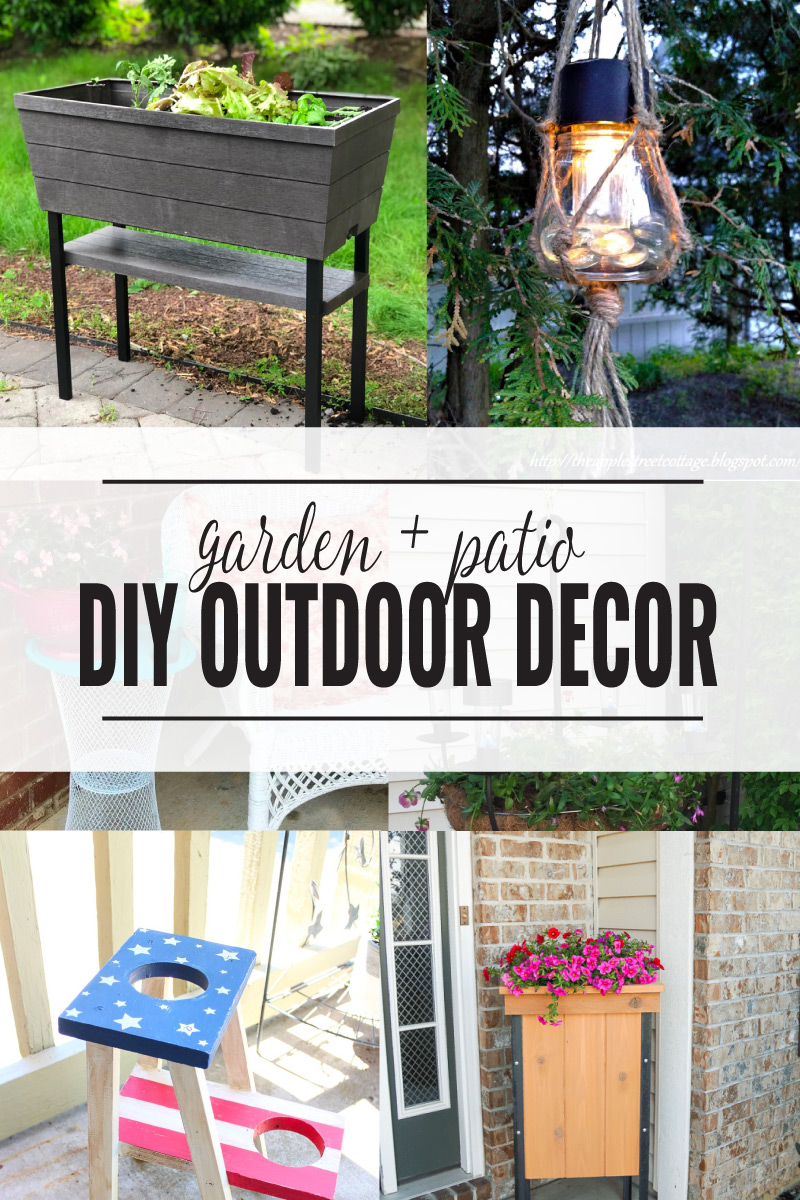 I've been doing a little bit of decorating and gardening the past few days after feeling a bit behind. Usually by this time in the season I've already had my patio decorated and my containers planted, but with our crazy Midwest weather and weeks of rain, we are all behind. Farmers don't even have their fields planted yet, which is going to cause a lot of problems later on in the season!
So to play catch up, I spent all weekend planning out my containers, and getting inspired by all of these creative DIY decor ideas for gardens and patios shared at the last Merry Monday party. Hopefully you can get some inspiration too!
Creative DIY Decor Ideas for your Garden or Patio
This post was part of the Merry Monday Link Party and many of the links included were shared there originally. The post has since been updated.
You may also like:
Don't forget to pin it!