Low Carb Campfire Dinners
This post may contain affiliate links for your convenience. Read our disclosure policy.
Sticking to a low carb diet while camping doesn't have to be difficult or take a ton of prepwork. These low carb campfire dinners are so easy to make and most of them can be made up ahead of time for a simple no fuss dinner.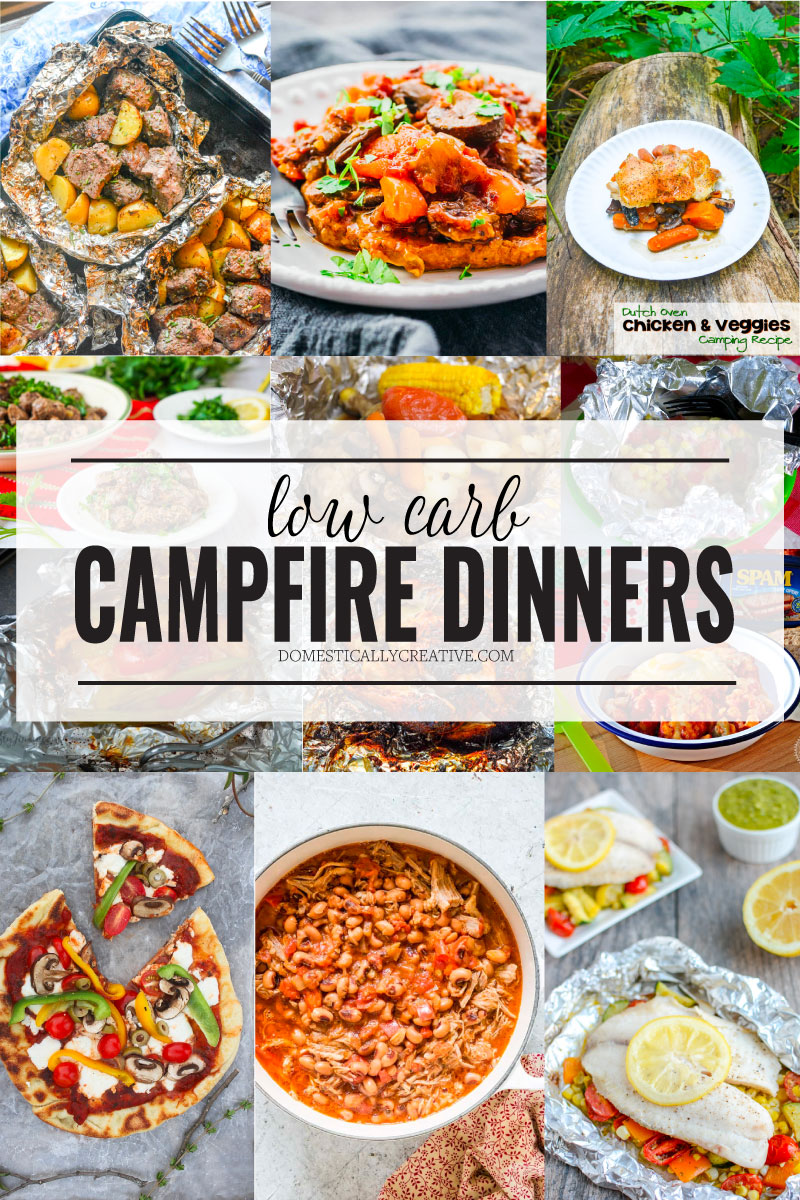 My husband and I love to camp! We had talked and talked and talked for YEARS about buying a little pop-up camper so we could get out even more. Well at the end of last season we finally bit the bullet and purchased a camper.
>>>Read Also: RV and Camping Essentials<<<
Instead of a pop-up we went all out and bought a small 17′ travel trailer. It's the perfect size for just us and our 8 year old lab to fit comfortably. We've been out several times this year already and even have a fun 10 day trip to Colorado planned in a few weeks!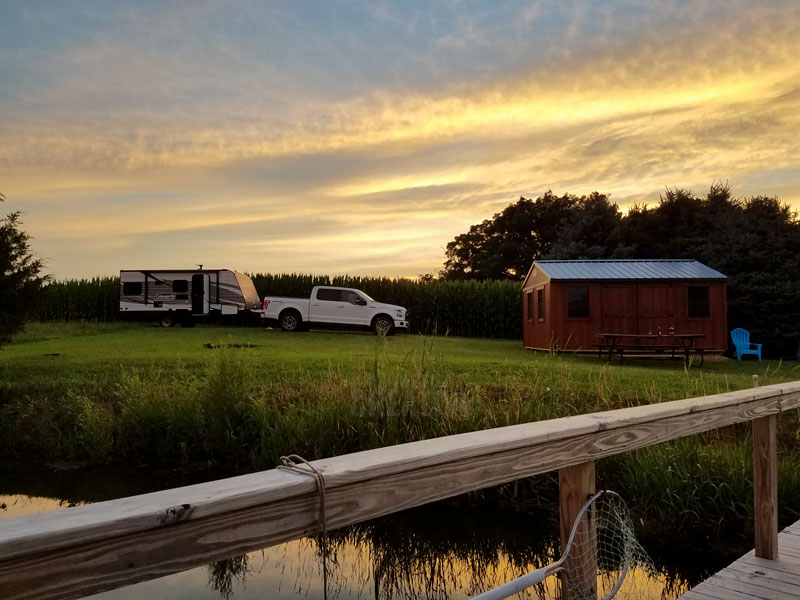 One thing that I was worried about when we first started going out this season was what we would eat. Yep, my first thoughts no matter what the situation, is always on food. Following a low carb diet can take a little more thought when you are away from home, but it really doesn't have to be difficult. In fact, we absolutely love just heating up some no bean canned chili and hotdogs, topping it with cheese, onion and mustard, and calling it dinner.
I'll usually bring along some cut up cauliflower, broccoli and carrots with some french onion dip. It's easy, fast, filling and doesn't take up a ton of cooler or fridge space. Because let's be honest, that valuable space is better used for alcohol right?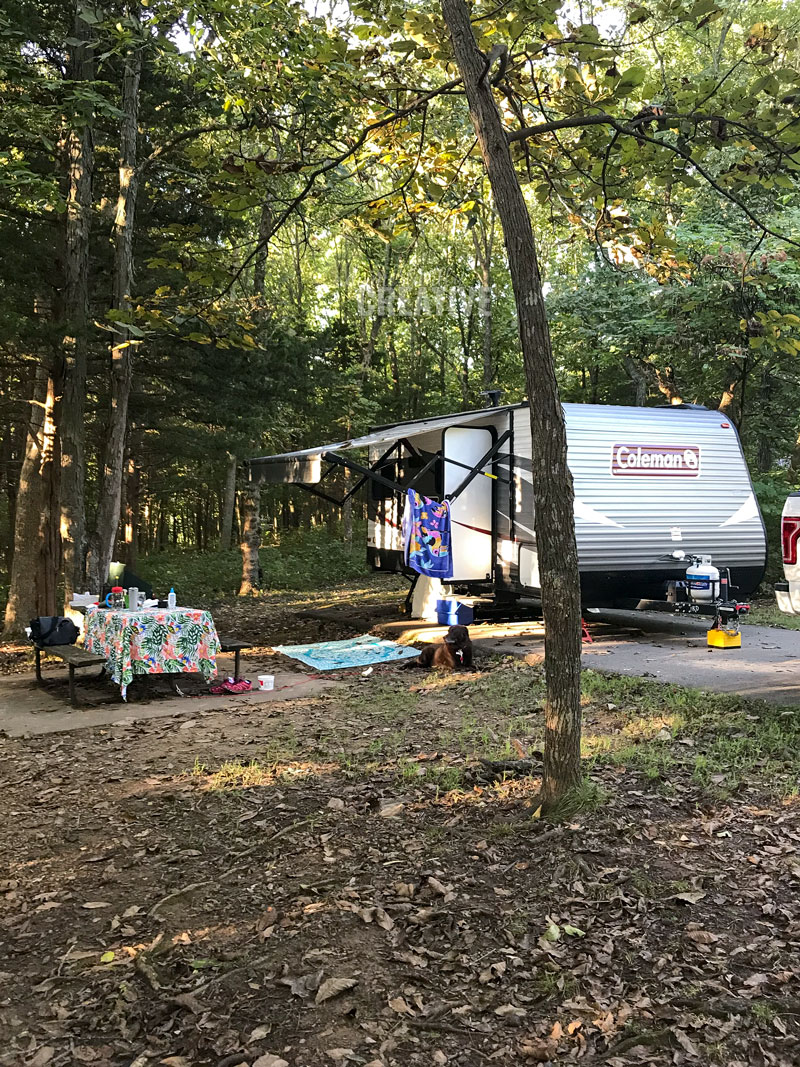 >>>Read also: How to Eat Low Carb While Camping<<<
So with our long trip coming up, I'm starting to brainstorm what to eat while we are camping. Since it's a longer trip, I'm sure we will get sick of our normal fare, so I've rounded up these easy and delicious low carb campfire dinners to share with you!
Low Carb Campfire Dinners
More Recipe Ideas:
More Camping tips and tricks:
Don't forget to pin it!