Moss Covered Bunny Canvas Art
This post may contain affiliate links for your convenience. Read our disclosure policy.
Add a little greenery to your home this Spring with an easy dollar store craft! Make this moss covered bunny canvas art in no time with just a few supplies.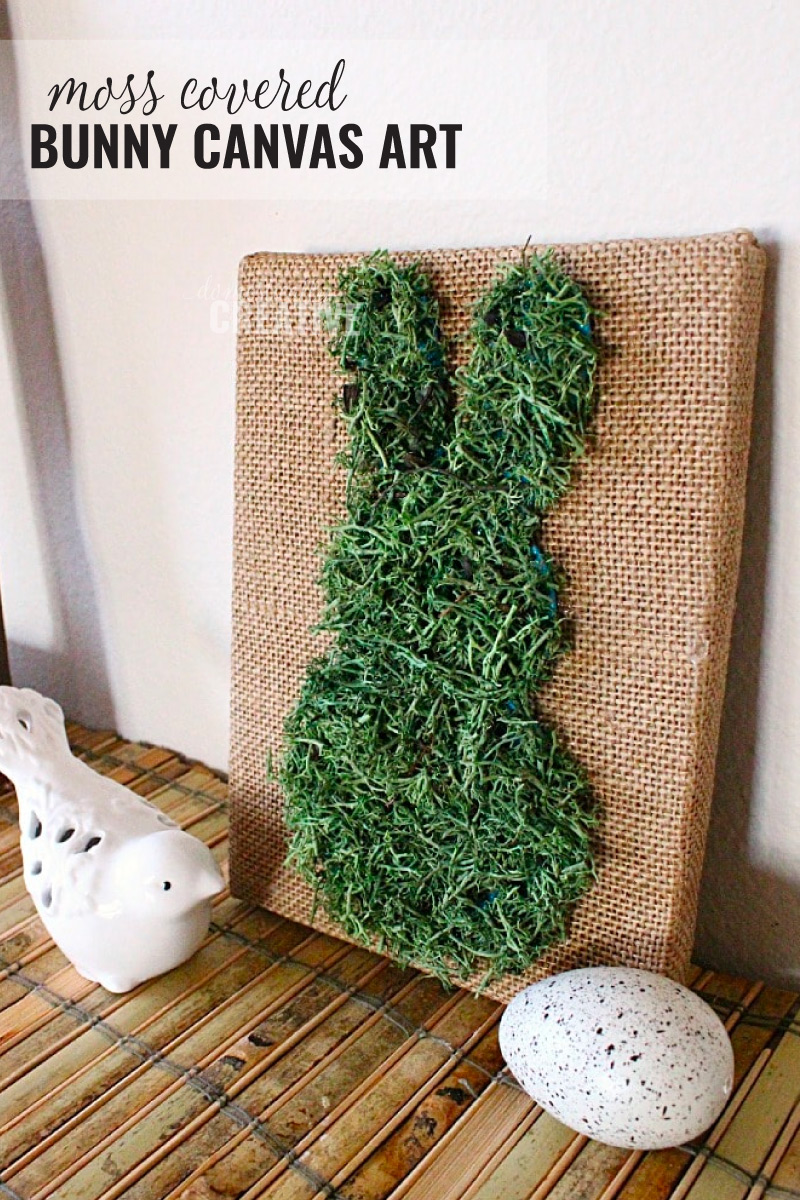 Over the weekend, I finally found some motivation to do a little decorating for Spring. I had picked up some items at the dollar store, as well as Target's dollar spot, earlier this month. Two of those items were a bag of moss and some foam bunnies.
I had the idea of covering the bunnies in moss and using those to decorate with, but after seeing just about everyone out in blog land doing something similar, I knew I needed to go a slightly different direction.
Insert my cheap little burlap canvas. It's the same canvas I used in my Valentine's Day Washi Tape Art. It just so happened that one of those foam bunnies fit just perfectly on the canvas. And what better combination than moss and burlap?
I have a feeling moss is a lot like pine needles at Christmas. Even months later you still find it around the house. I guess only time will tell.
How to Make Moss Covered Bunny Canvas Art
Item's You'll Need:
Small burlap canvas (mine is actually 5×7 picked up at Hobby Lobby on clearance)
Foam bunny silhouette
Glue
Before we get to the tutorial, be sure to read these helpful tips for making a moss covered bunny canvas art.
Work in small sections!
Wear a disposable glove so you don't get moss and glue all over your fingers
Keep a piece of scrap paper or cardboard underneath the moss covered bunny to make cleaning up easier. If possible, work outside to contain the mess.
Working in small sections, place glue (I used elmer's, but hot glue would probably work too) in small dollops and immediately put moss on top of the glue until the entire bunny is covered.
Shake off the excess moss and go back to fill in any gaps needed.
Once the bunny is covered in moss, glue it to the burlap canvas using hot glue. Hold in place until the glue has hardened. Display on your mantel or other Spring vignette.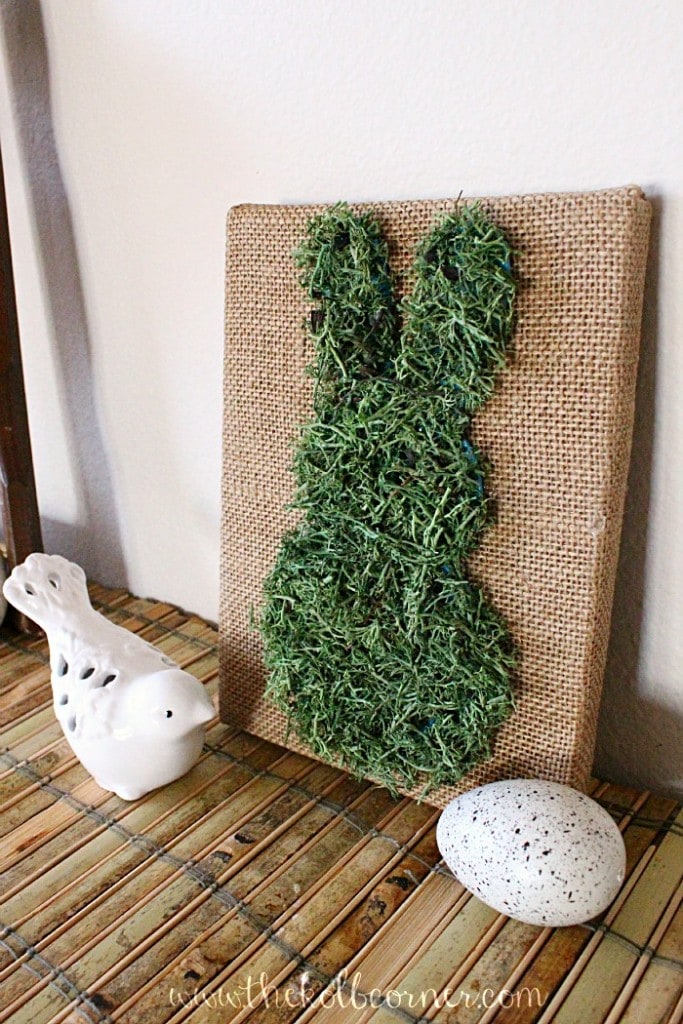 I'd say my moss covered bunny canvas art isn't half bad! I actually love how it turned out. It looks even better on my bar, with my other Spring decorations.
Need more Spring craft inspiration?