Savory sausage and cheese breakfast muffins are my go-to quick breakfast option on busy mornings. Plus they freeze well so you can always keep them handy!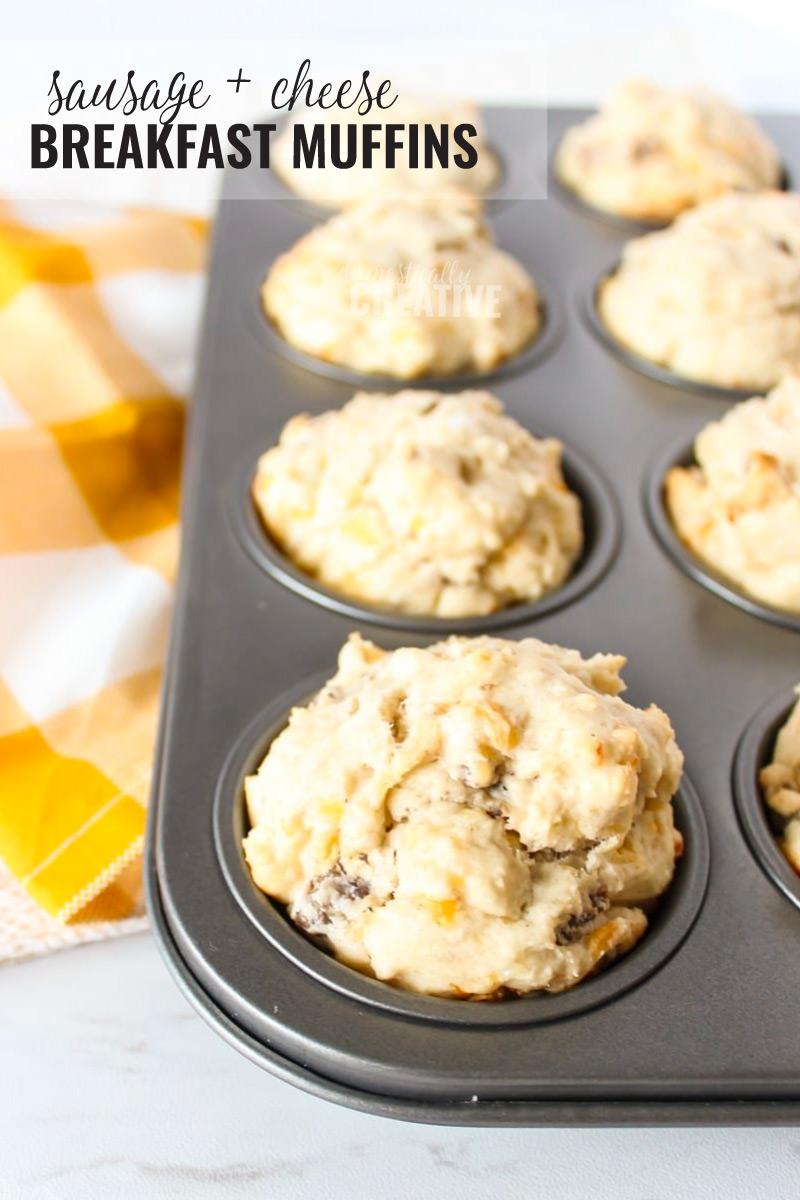 I've always struggled with eating breakfast. As a kid, I either didn't eat breakfast at all, or I gobbled down a sugary bowl of cereal. Both options not so great for my body or metabolism. As an adult, I just don't feel like eating when I get up in the mornings. Coffee is the first thing on my agenda and usually by the time I'm finished with my first mug, eating is the last thing I feel like doing.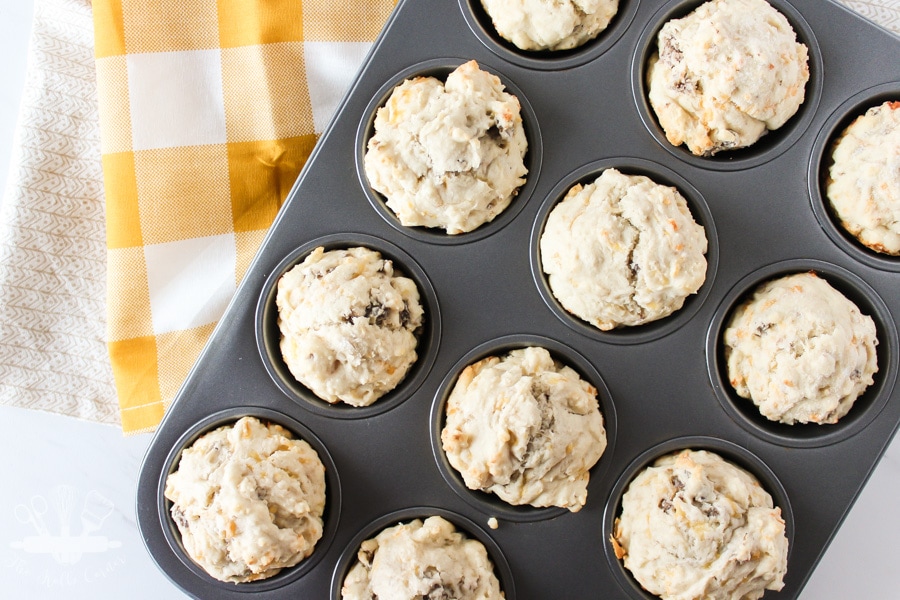 When I was leaving the house daily for work, I would skip breakfast because I was usually rushed or it was just inconvenient. And by 10-10:30 I was starving and still a few hours away from lunch. Even though I work from home now, I still need a quick breakfast food that is readily available for me to just grab. The less preparation the more likely I am to eat it.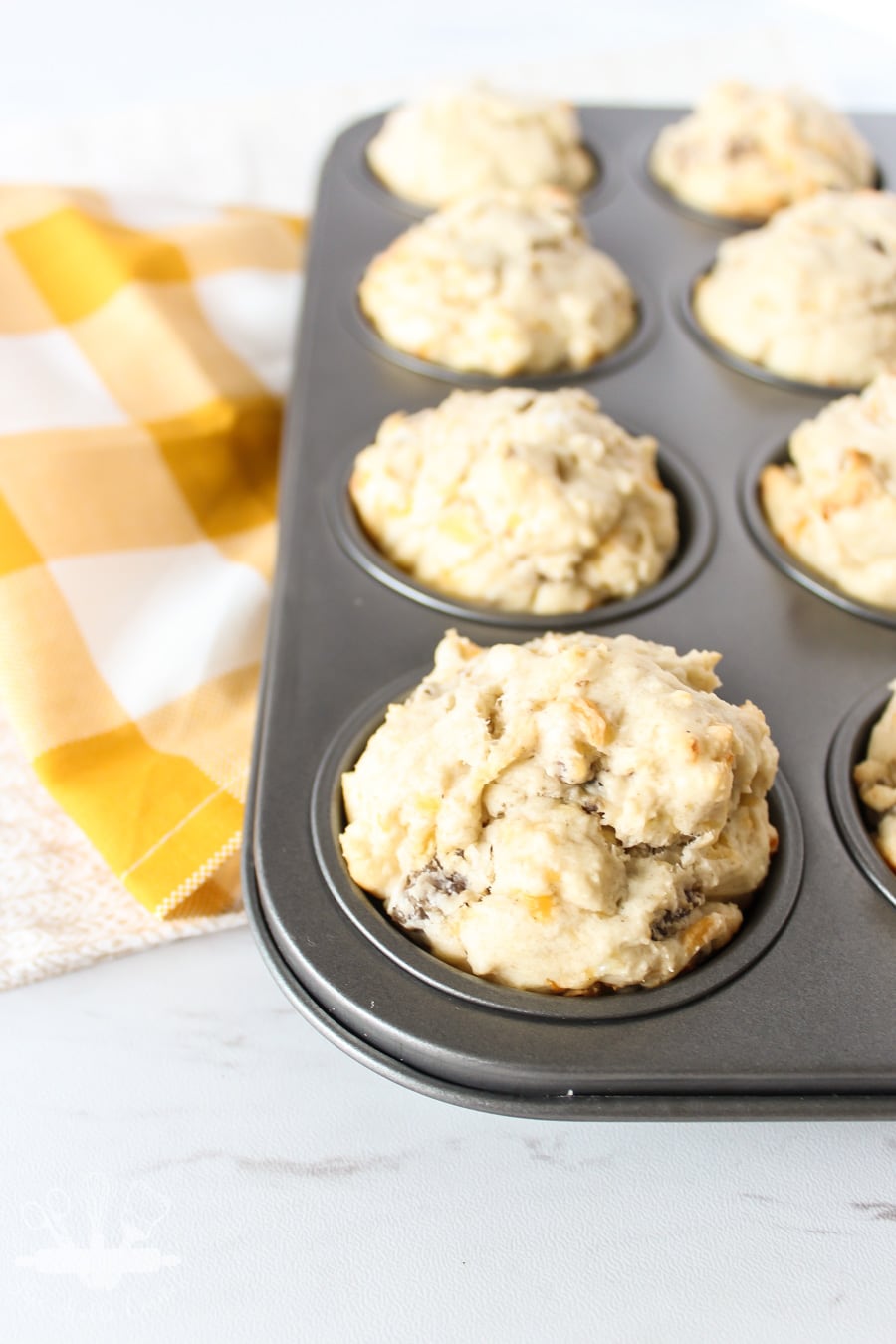 That's where these breakfast muffins come in. I can make these in double batches on the weekend and just freeze them! When I am ready to eat one, all I have to do is grab it from the freezer, wrap it in a paper towel and nuke it at 20 second intervals. It's filling, easy and convenient.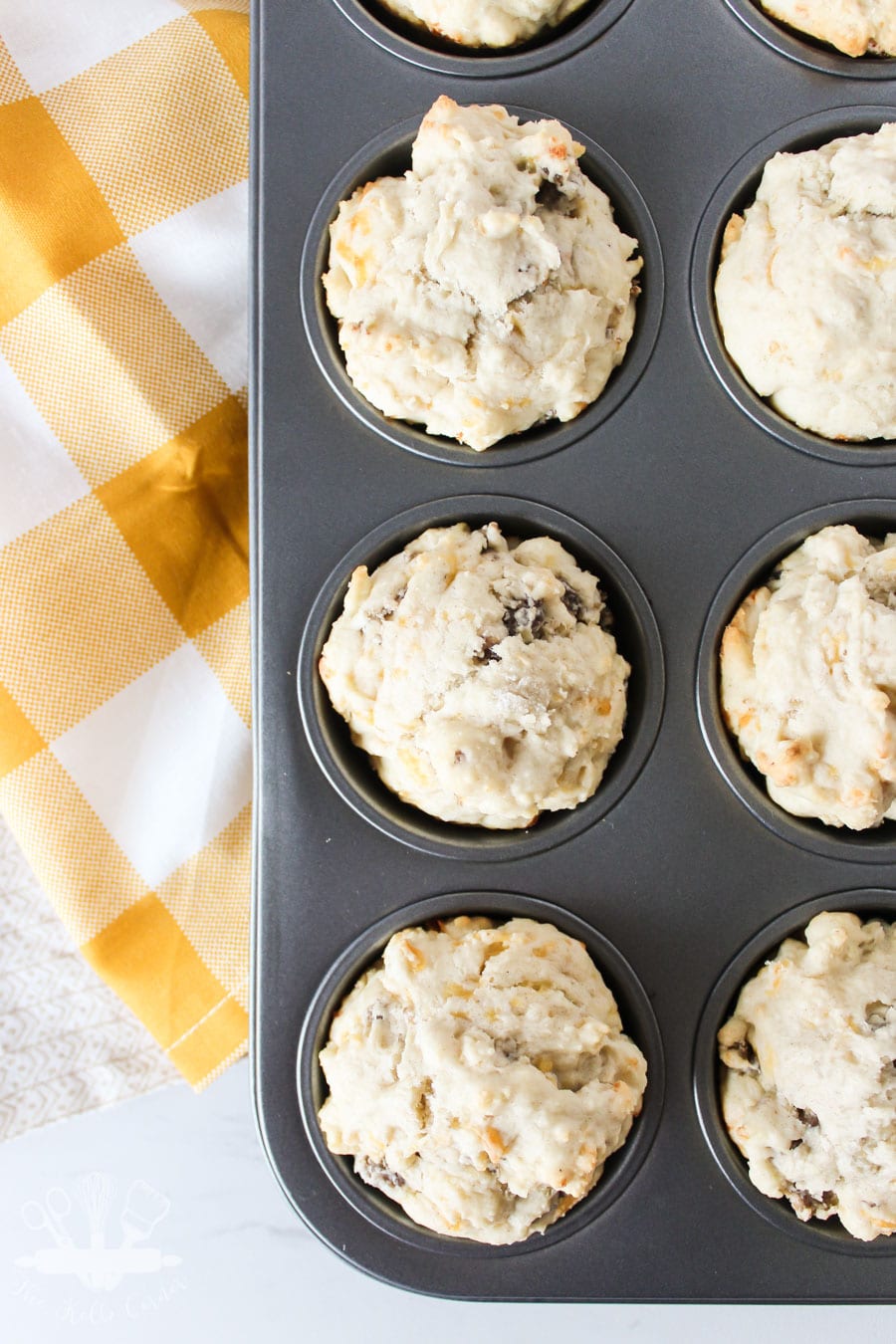 Plus these breakfast muffins are customizable to your taste! Don't like breakfast sausage? Try using crumbled bacon or chopped ham instead. Or what about cheese, dried onion and herbs? And even better, there's no added sugar which is great for my goals!
So tell me, what are your favorite go to breakfast ideas?
More yummy breakfast ideas:
Don't forget to pin it for later!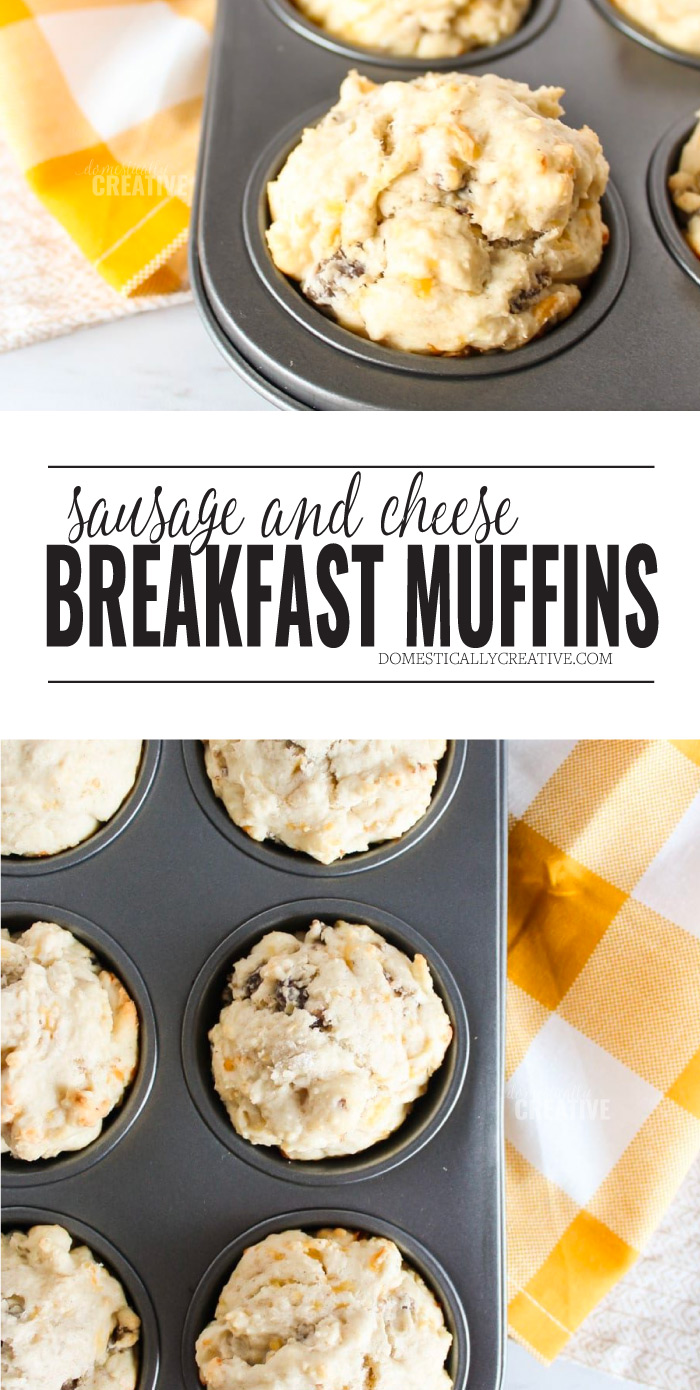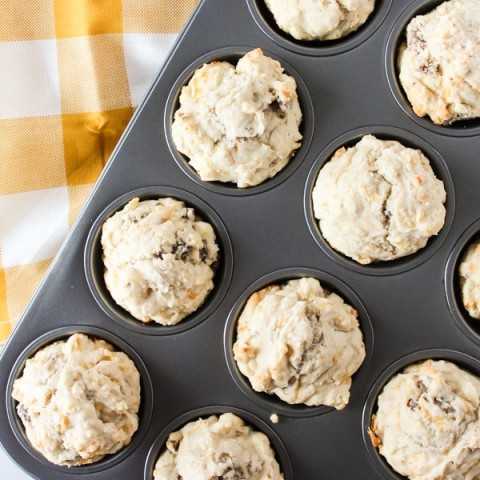 Savory Sausage and Cheese Breakfast Muffins
Make these Savory sausage and cheese breakfast muffins for a quick breakfast option on busy mornings, or when you just don't feel like making breakfast.
Ingredients
2 cups flour
0.5 lb breakfast sausage, cooked, crumbled
1/2 cup shredded cheese
1 1/2 tbsp baking powder
1 tsp salt
1 cup buttermilk
1 egg
6 tbsp butter, melted
Instructions
Preheat oven to 400 degrees and grease a muffin tin. Set aside.
In a large bowl, whisk together flour, crumbled sausage, cheese, baking powder and salt. Set aside.
In a small bowl mix together milk, egg and butter.
Add wet ingredients to dry ingredients and stir until just combined. Do not over mix or muffins will become hard.
Fill muffin tins 2/3 full with mixture.
Bake for 15 minutes or until muffins are golden brown. Remove from tins and serve warm.
Keep leftovers in fridge for up to 1 week. You can freeze extras by wrapping in saran wrap and placing in ziploc bag. To use, wrap muffin in paper towel and microwave for 20-30 second intervals until warmed.
Nutrition Information
Yield

12
Serving Size

1 grams
Amount Per Serving
Calories

217
Total Fat

13g
Saturated Fat

6g
Unsaturated Fat

0g
Cholesterol

48mg
Sodium

421mg
Carbohydrates

17g
Sugar

1g
Protein

7g