15 Low Carb Soups for the Instant Pot
Colder weather calls for warmer filling dinners, but they don't have to be difficult to make. Warm up with these easy low carb soups for the Instant Pot, and let it do the cooking for you.
Our Instant Pot has really become a cooking necessity in our house. I have no idea what we did for last-minute dinners before we had it. Didn't thaw out the chicken for dinner? No problem! I cook frozen chicken breasts in our Instant Pot all the time with no problems!
If you are new to the Instant Pot world, you may be interested in The Instant Pot Advanced Quick Start Mini Course. It's a 5-day email course that includes printables, cooking times, beginner recipes, and more. It's perfect if you are new to the Instant Pot, or just need some new beginner recipes.
With the colder Winter weather here in full swing, I've been on the hunt for some new recipes that I can make using our Instant Pot. We love a great soup recipe on cold days, so these 15 low carb soup recipes are the perfect fit for our family!
15 Low Carb Soups for the Instant Pot
Instant Pot Chicken Soup Recipes
Chicken is so versatile and can be combined with a ton of different flavors! Plus, like I mentioned above, you can cook frozen chicken in the Instant pot for easy shredded chicken to use in these recipes.
15 easy and delicious Instant Pot soup recipes that are also low carb! #lowcarbrecipe #instantpotrecipe #souprecipe
Low Carb Soups with Beef
Easy low carb dinner ideas that use up ground beef or a roast! I can't wait to try that Instant Pot Goulash! It looks so delicious!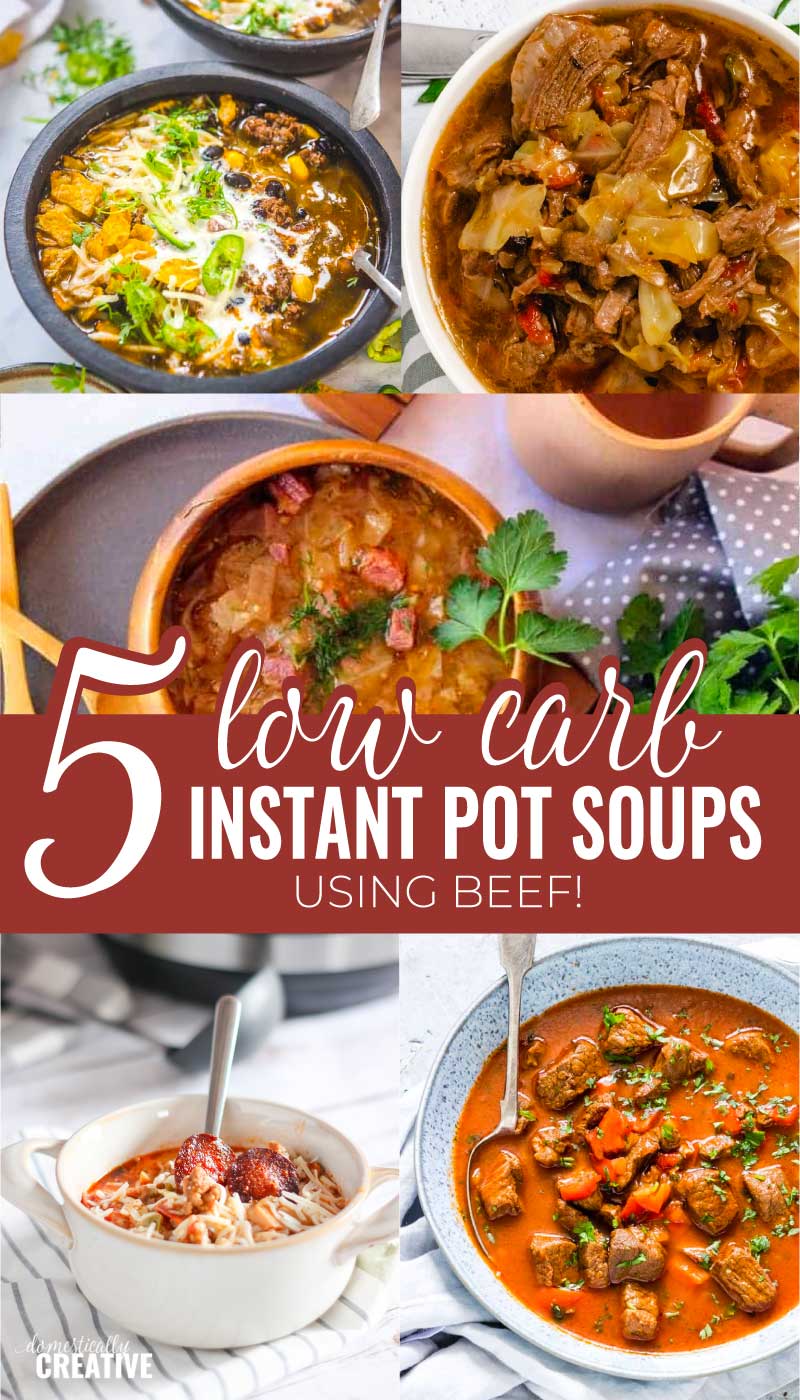 Vegetable Soup Recipes for the Instant Pot
I'm always searching for meatless recipes for those times when we are running low on groceries. Low carb vegetable soup recipes are great too for those busy days when you forgot to thaw something out!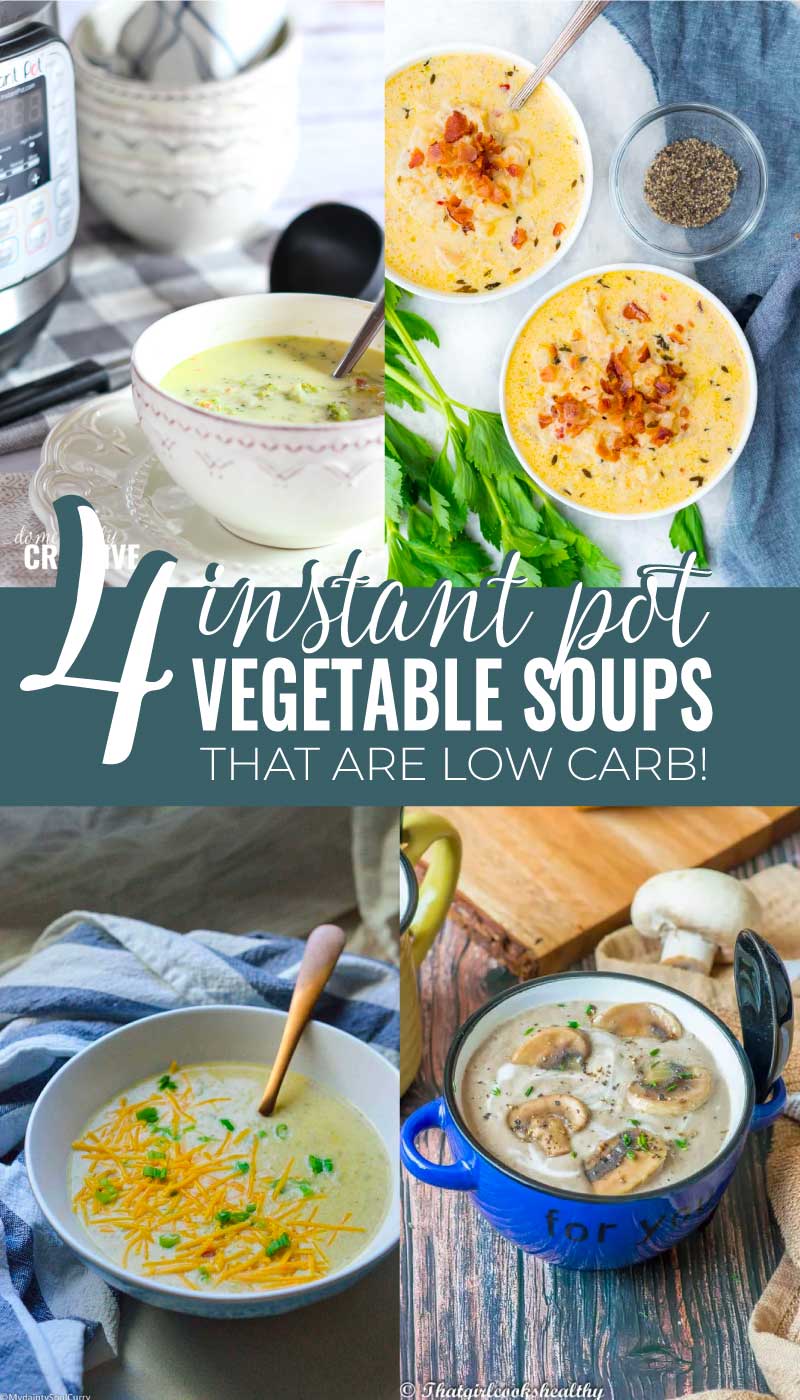 Which low carb Instant Pot Soup are you most excited to try?
Looking for even more easy Instant Pot recipes? Check out 101 Instant Pot Recipes for Beginners Cookbook from Recipe This. They have so many great recipes and help you navigate the ins and outs of the Instant Pot.
More recipes you'll love:
Don't forget to pin it for later!