Tips for Stretching Meat Further
This post may contain affiliate links for your convenience. Read our disclosure policy.
Meat shortages got you concerned? Check out these easy tips and ideas for stretching meat further without sacrificing meal time.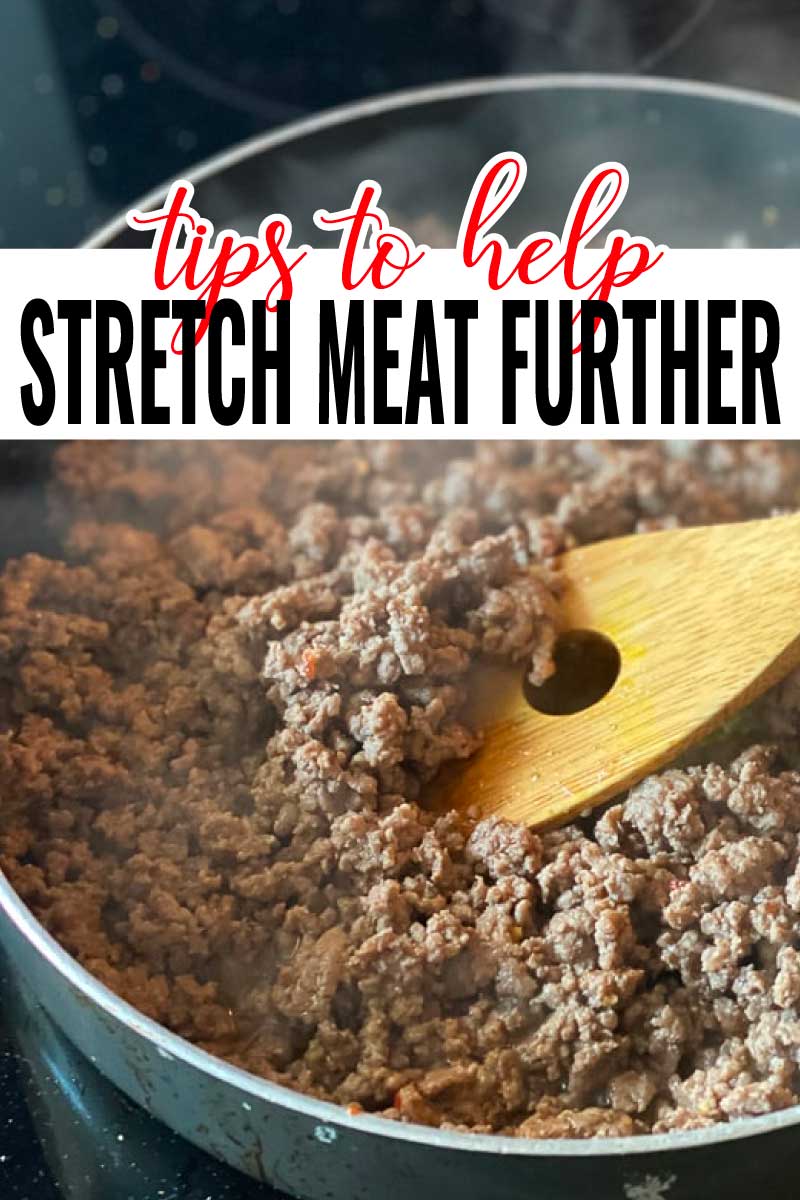 You've probably noticed if you've gone to the grocery store lately, or have done a grocery order for pickup, that meat is getting a little harder to come by. I was surprised to see the meat cases so empty on my most recent grocery store trip. With a lot of meat processing and packaging plants being closed down because of a certain pandemic, meat is going to be the new toilet paper–the hottest commodity. Although in my town TP is still hard to find.
Tips for Stretching Meat Further
Even if cuts of meat isn't hard to come by, it's still good to make your meat stretch further to help save your grocery budget. Let's face it, meat is probably the most expensive food item you buy at the store, so why not make it last as long as possible?
—->Read Also: How to Save Money on Produce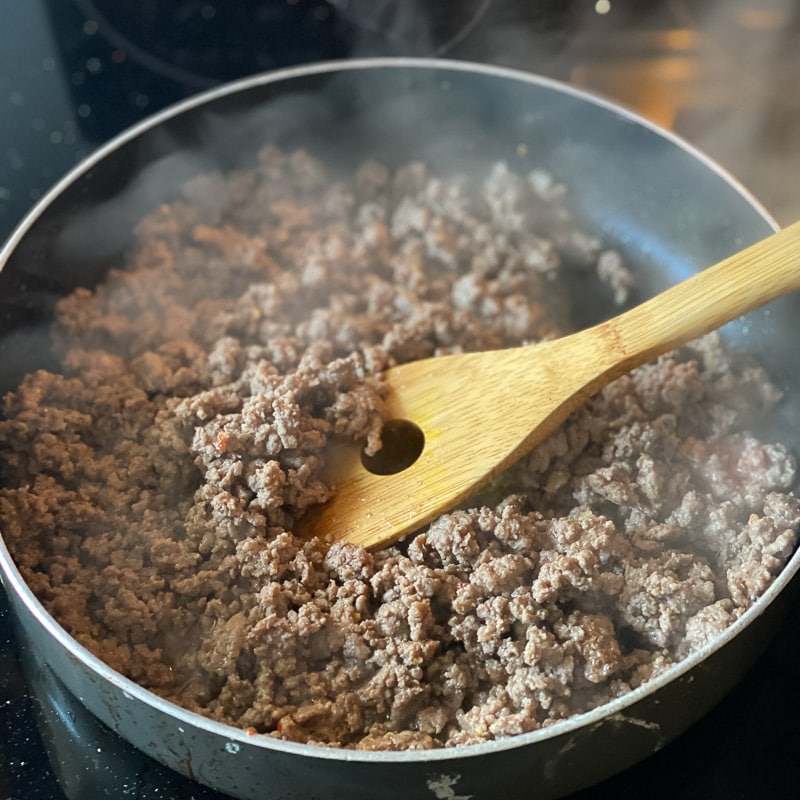 Stretch 1lb Ground Beef into multiple meals
Ground beef is one of the easiest types of meat that you can make stretch further. It's easy to "bulk it up" with other fillers that won't take away the flavor of the dish. You can easily make 1 pound of ground beef stretch for 2 or 3 meals. Here are a few of my ideas to make ground beef stretch further.
Add in a filler, such as oats, breadcrumbs or cracker crumbs.
Bulk it up with shredded vegetables. Carrots, Cauliflower and Broccoli are great choices!
Sub a portion of the ground beef for white rice or beans. You won't even notice the lack of meat.

Cook a Whole Chicken for 3-4 Meals
Buying a whole chicken is probably the best way to really make it stretch the furthest it can. You can make several meals out of one whole chicken and even use the carcass for broth! Here's a few ideas for making a whole chicken into 3 or 4 meals:
Cook a whole chicken Rotisserie-Style in the oven.
Use the leftovers in a recipe that calls for shredded chicken (12 favorites here).
Mix some of the leftovers with your favorite sauce (BBQ or Buffalo) for sandwiches. Bulk them up with coleslaw and serve with your favorite fruit or vegetable.
Use the carcass to make chicken broth, that can be used for soups.
How to Stretch a Roast Further
Stretching a roast may seem difficult, but you can make 1 roast into at least 2 meals with these tips. They can apply to both beef and pork roasts.
Find the largest boneless roast available and cut it in half when you get home for 2 meals.
For bone-in roasts, roast it with vegetables for 1 meal.
Shred the leftover meat to make sandwiches with the next day

Eat Vegetarian Meals
No brainer right? This is probably the BEST tip for stretching meat further! Have a dedicated night of the week (or a few) that dinner does not include meat. Have a large salad topped with other proteins, like hard-boiled eggs, cranberries, dried fruits or nuts. Heck, you could even fry a few pieces of firm tofu or purchase tofu crumbles to plop on your salads too.

Other Tips for Stretching Meat Further
Mix leftover meats from cooking a pot roast, or shredded chicken or taco meat with eggs for a filling dinner. Check out this recipe for eggs and chorizo skillet.
With the same idea as above, make a quiche with just a little sprinkling of chicken or leftover roast.
Don't underestimate the use of lunchmeat! Check out this frugal dinner idea using ham lunchmeat.
Bacon might be in short supply too, but you can add some to a basic vegetable casserole like this cheesy cauliflower casserole to make it a meal!
Check out these other frugal living ideas:
Don't forget to pin it!