Monthly Meal Plan for October
This post may contain affiliate links for your convenience. Read our disclosure policy.
Can you believe it's already time for another monthly meal plan?? It seems like September just flew right by and now it's already October. Before we know it Fall will be gone, and all things Christmas will be upon us!!
My husband and I have been kept pretty busy the last few months, and will continue to be very busy through October as we are moving. More details on that to come later, but for now here is our monthly meal plan for October!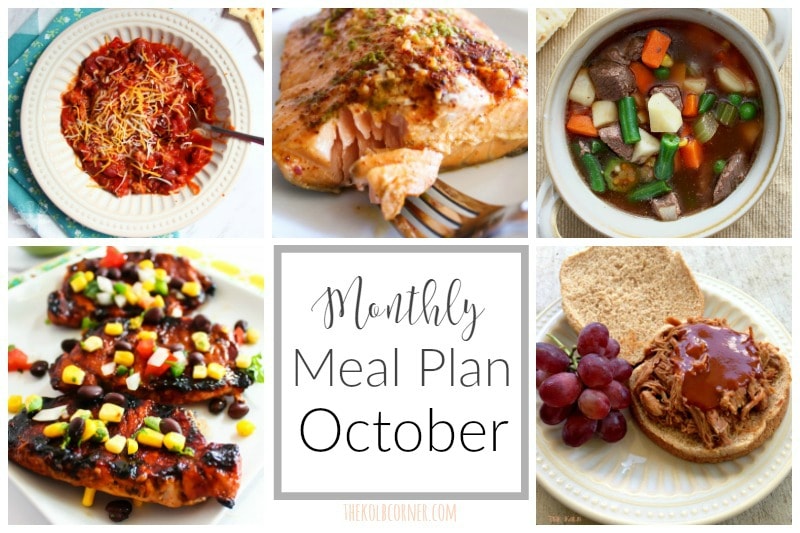 Our weather has cooled down some here in Texas, although it's definitely not as cool as Fall weather should be. Oh well, we will take the relief from 95 and up temperatures. It's even gotten cool enough in the mornings and evenings to have our windows open and the A/C off! Score.
So with the cooler weather, I've planned out some more hearty meals. No more grilling every weekend, even though it's certainly nice enough here to do so. Some of the meals on this meal plan are ones that I make all the time and don't need a recipe for, others I have shared on the blog here or I've linked to other bloggers recipes. If you want any information on some of the meals that don't have links, let me know!
Week of 10/3
Week of 10/10
Week of 10/17
Week of 10/24