Low Carb Dinner Menu for July
This post may contain affiliate links for your convenience. Read our disclosure policy.
Copy this low carb dinner menu for the month of July to feed your family! No more guessing at what to serve for dinner.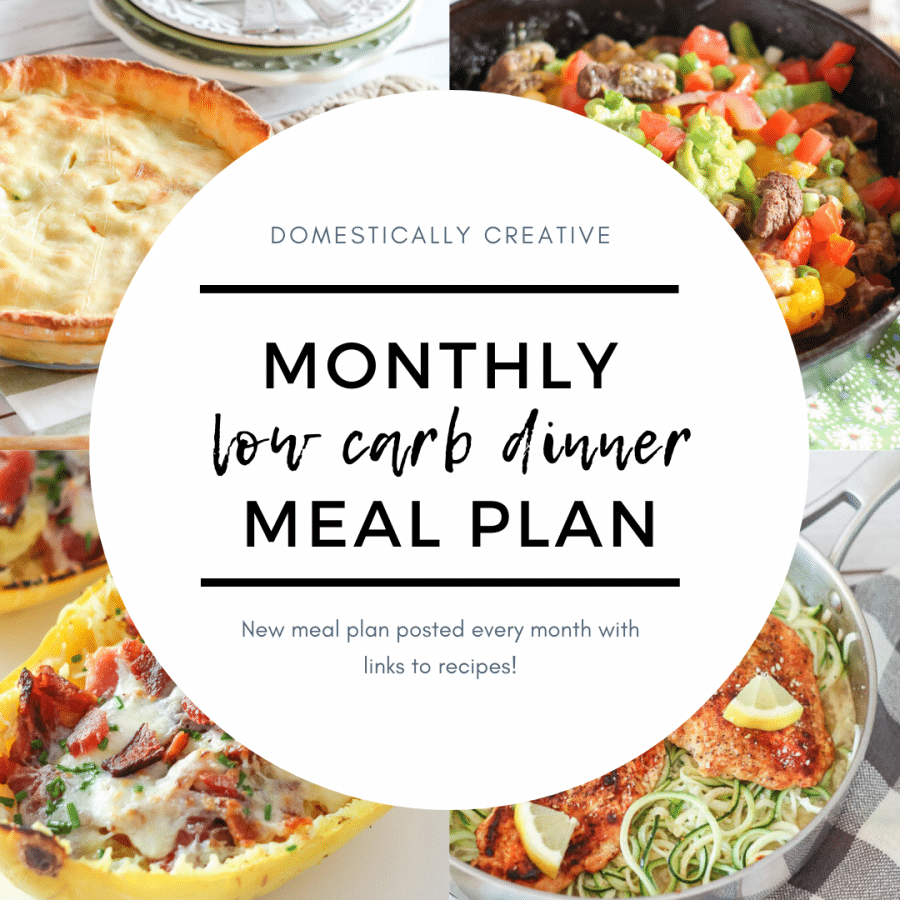 For this month's low carb menu, I am going to focus on cooking larger portions of our normal fare. With just my husband and I, I'm pretty used to cooking enough for the two of us, and we rarely have enough leftovers to eat the next day. Usually if there are leftovers, it's enough for one of us to have for lunch. So this month I am going to make our dinners larger, so I can cook once and stretch what I cook further. That will equal less time for me in the kitchen!
Read also: How to Stretch Your Meat to Last Longer
As always, this is the meal plan that I have planned for my husband and I. For the most part, these recipes are low carb or adapted versions. Feel free to substitute for your family's preference, or add in some grains and starches if needed! This is just a starting point, but you are welcome to steal any or all of these meal plan ideas!
Week 1 June 29th- July 5th
Week 2 July 6th- July 12th
Steal this low carb meal plan! Tons of great dinner ideas for July #mealplan #lowcarb #keto #dinnerideas
Week 3 July 13th- July 19th
Week 4 July 20th- July 26th
Week 5 July 27th- August 2nd
Low Carb Dessert Recipes
Looking for some yummy low carb dessert ideas to finish off dinner?
Don't forget to pin it!